First look: Harris asks for Kavanaugh investigation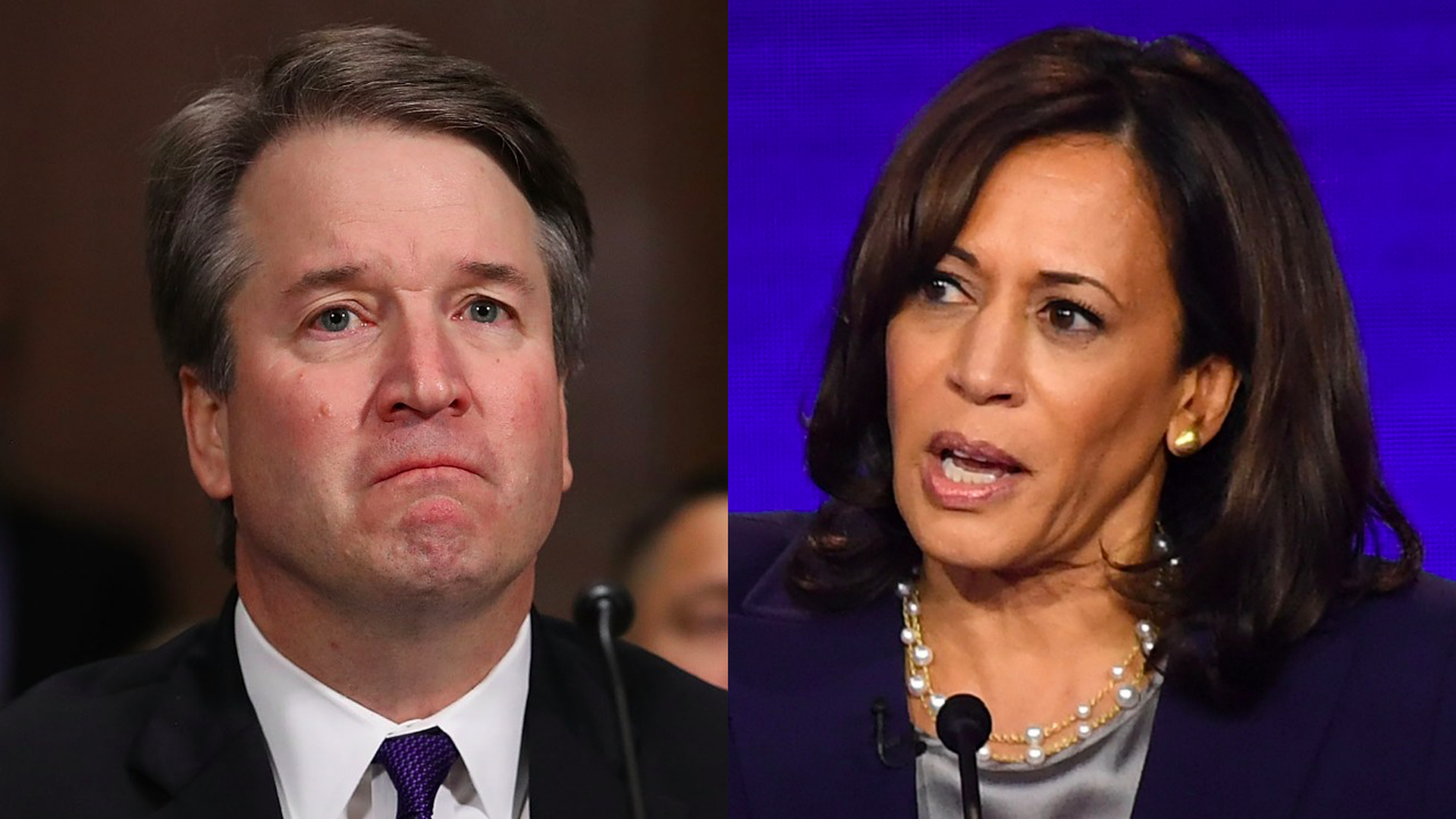 Sen. Kamala Harris is asking House Judiciary Committee chairman Jerry Nadler to form an outside task force to investigate the sexual assault allegations against Brett Kavanaugh and whether he lied to Congress during his testimony, according to a letter first given to Axios.
Why it matters: Nadler and others on the committee have poured cold water on the idea of investigating Kavanaugh because they're instead focused on impeaching President Trump. But Harris argues that an outside task force could allow Democrats to answer the growing calls for Kavanaugh's impeachment and also investigate the president.
"I understand that the House Judiciary Committee has limited resources and many other responsibilities," Harris writes in her letter. "However, in the past, congressional committees have dedicated resources and established structures to pursue serious cases of misconduct — including by creating a task force and retaining outside counsel to help lead impeachment inquiries."
"The House Judiciary Committee should pursue whatever form of investigation best suits its work and competing demands," she writes, "but Mr. Kavanaugh's appointment to a lifetime seat on our highest court warrants a similarly rigorous approach."
Nadler said on WNYC earlier this week that "we have our hands full with impeaching the president right now and that's going to take up our limited resources and time for a while."
Harris and at least five other 2020 Democratic presidential candidates have called for his impeachment, as have others in Congress.
The backstory:
This weekend, the New York Times published a piece that included new details of an allegation about Kavanaugh's behavior toward a female student at a party. (The piece has been criticized after the Times added an editor's note acknowledging that the original article didn't note that the student declined to be interviewed and friends say she doesn't remember the incident.)
Harris is asking the committee's task force to investigate four questions, relating to the FBI's previous investigation into Kavanaugh; whether he lied during his Senate confirmation process; and to gather more information about the alleged sexual assault from various witnesses like Kavanaugh's former Yale roommate and the 25 witnesses provided by Deborah Ramirez.
The letter refers to a 2008 case in which the House gave the Judiciary Committee the ability to form a task force, which was led by an outside counsel, to conduct an impeachment investigation into U.S. District Judge Thomas Porteous.
The bottom line, from Harris: Kavanaugh has a lifetime appointment, the legitimacy of SCOTUS is at stake here, and "we must protect the integrity of our justice system."
Go deeper: Read Harris' full letter here.
Go deeper