A record 85% of Afghans say they're suffering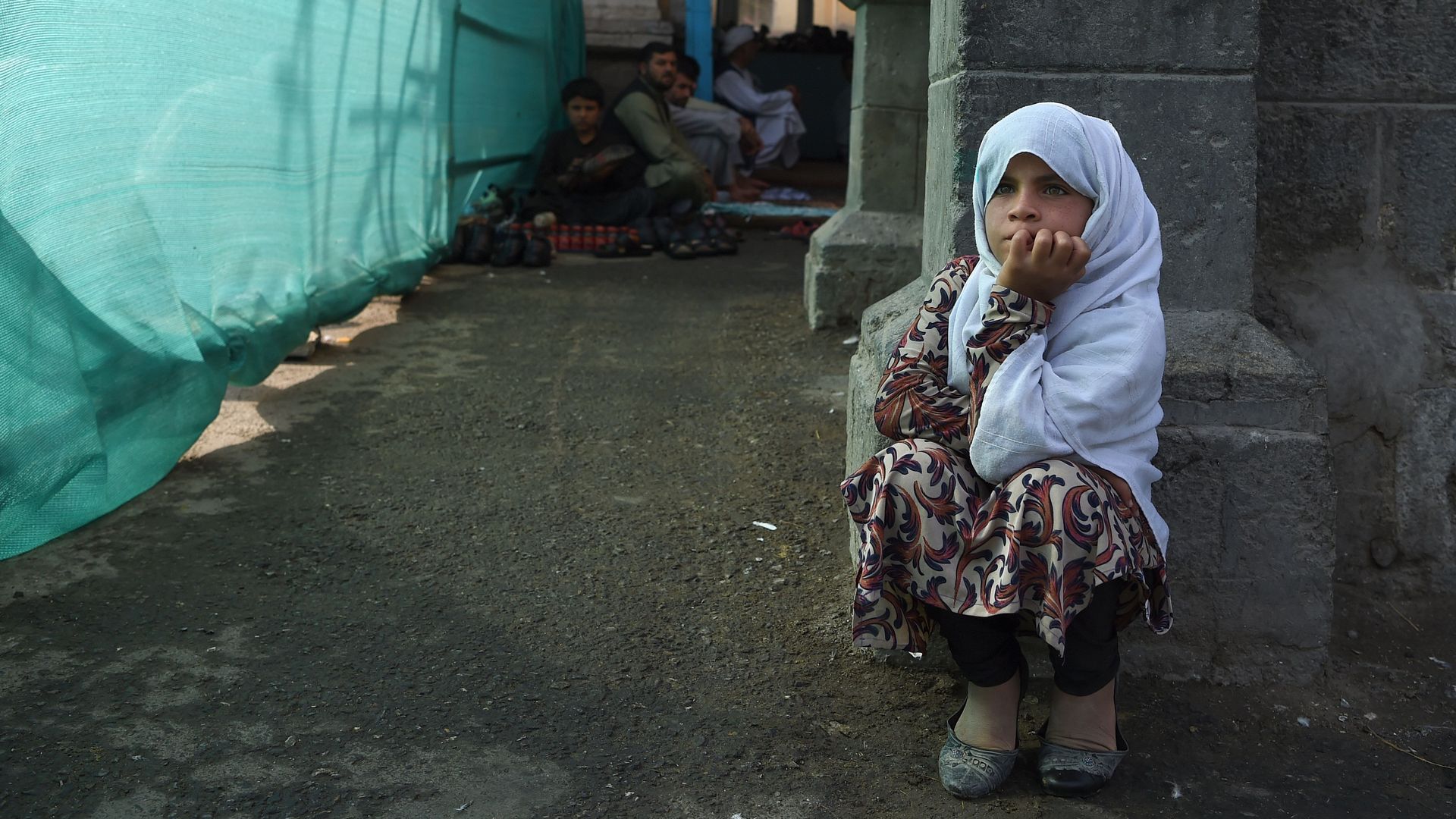 The percentage of Afghans who rated their lives so poorly that they are considered "suffering" shot to a record-high 85%, a new record for the world since Gallup began tracking country-by-country well-being.
Why it matters: The collapse of U.S.-Taliban peace talks and the recent surge in Taliban attacks dispel any expectation that stability is on the horizon for Afghans, and the violence is expected to increase as the country holds a presidential election on Sept. 28.
Details: Gallup's survey reveals that conflict within the country has devastated Afghans' daily lives. They believe their lives will not improve in the next 5 years, and most of the adults interviewed for the survey were 35 years old or younger.
0% of Afghans said they were "thriving," on par with last year — as well as 2013 and 2014.
36% of Afghans surveyed said they smiled or laughed often the previous day, down from 52% in 2016, which is also the lowest figure Gallup has recorded.
52% of Afghans said they experienced worry for much of the previous day, up from 42% in 2016.
The big picture: Afghans have had little opportunity to improve their economic status or rebuild critical infrastructure from lack of physical security, and millions will risk their lives to vote in this month's election.
Conflict in the countryside has forced hundreds of thousands of Afghans out of their homes, crowing urban areas with displaced, impoverished people.
"It is difficult to foresee the implications that current events may have for the population's wellbeing over the long-term," per Gallup.
Go deeper: Islamic State presence grows in Afghanistan as U.S. mulls withdrawal
Go deeper