What we know about India's lunar lander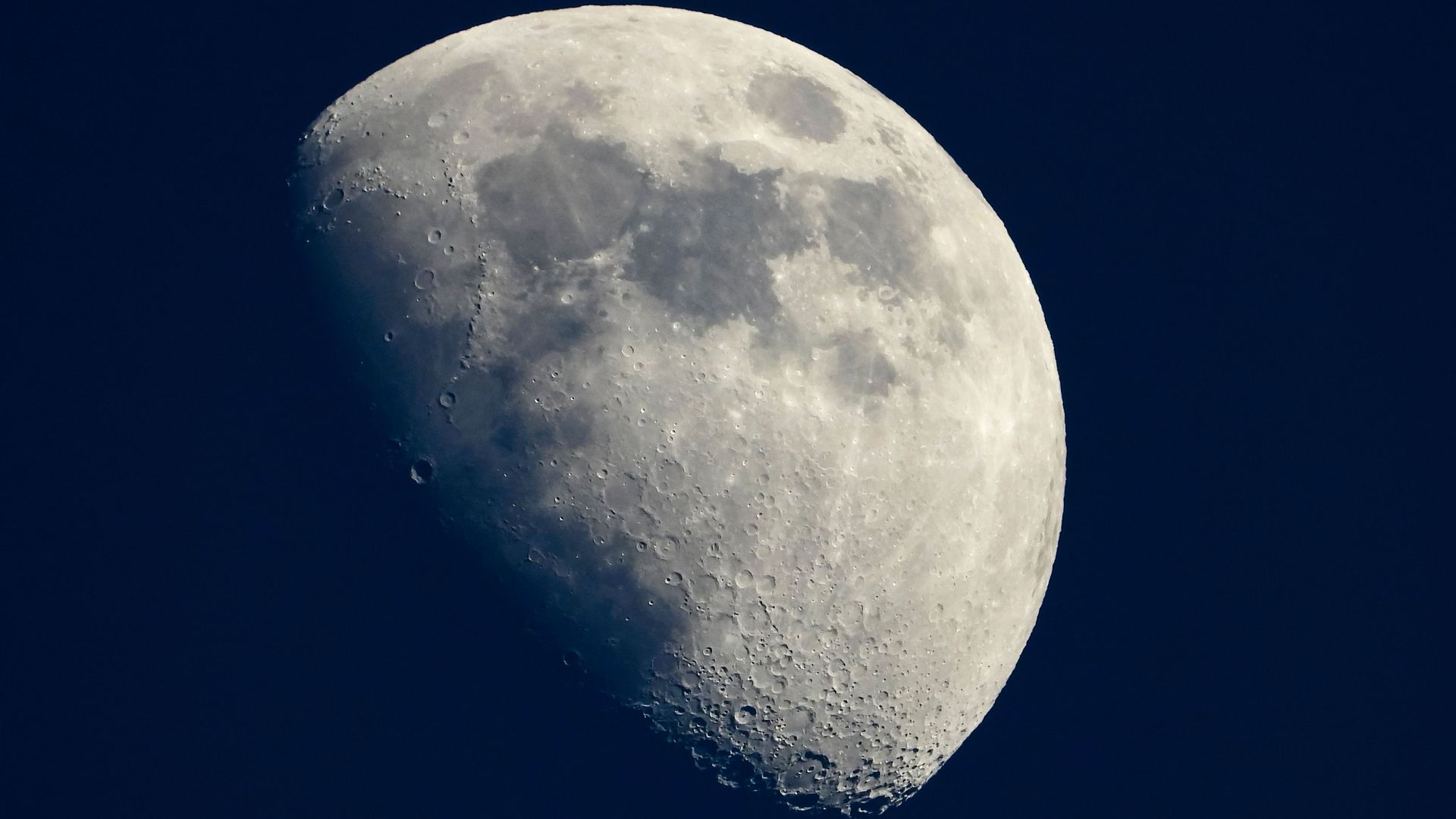 India's attempt to land on the Moon last week first appeared to be unsuccessful but reports now suggest its Vikram lander is actually intact on the lunar surface.
What's happening: Mission Control lost touch with the Vikram lander when it was just above the Moon's surface, indicating that something went wrong during its descent. On Tuesday, India's space agency confirmed in a statement that the lander was found by the Chandrayaan-2 orbiter circling the Moon, but they haven't been able to communicate with it.
Details: "All possible efforts are being made to establish communication with lander," the statement reads.
According to an unconfirmed report from India Today, the lander is also reportedly in one piece but made a "hard" landing and is "tilted."
"Any non-optimal [landing] could destroy vital electronics making communication unlikely. But we live in hope," geologist Clive Neal of the University of Notre Dame told Axios.
Context: The lander, which carried a rover with it, was expected to function on the Moon's surface for 2 weeks, descended toward the Moon's surface, plunging the spacecraft into lunar night, when temperatures can dip as low as about -300°F.
Scientists think the Moon's south polar region could be rich in water-ice, and Vikram was designed to investigate that idea.
Researchers think that it might be possible in the future to mine water from the Moon in order to enable exploration, so characterization missions to learn more about what kind of resources are actually there are key.
The big picture: India has been working toward establishing itself as a force to be reckoned with in space.
Go deeper: Axios Deep Dive — The Moon
Go deeper