Exclusive excerpt: Neil Gorsuch hid from press in the Lincoln Bedroom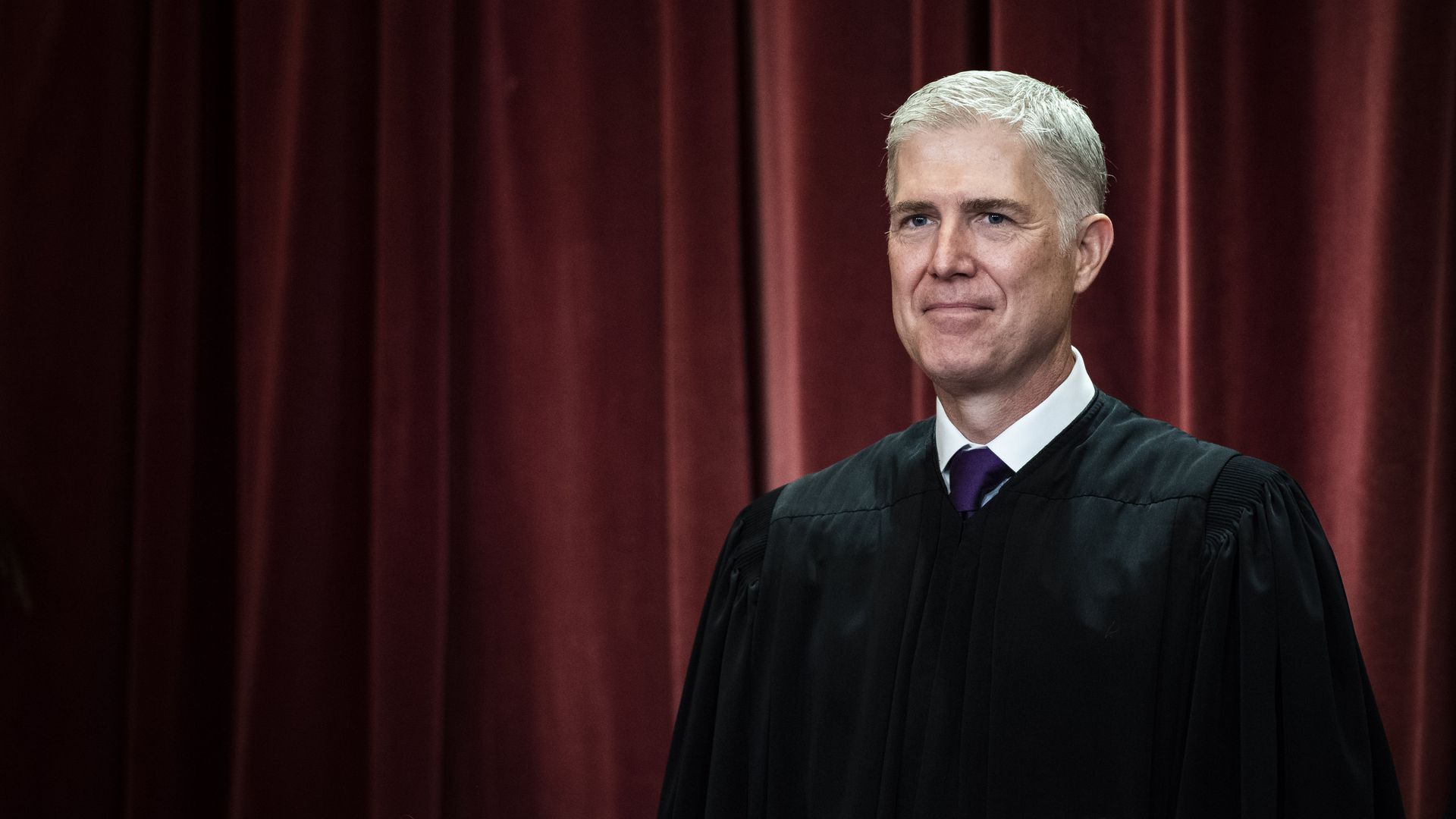 In his first book since joining the Supreme Court, Justice Neil Gorsuch reveals that he holed up in the White House's Lincoln Bedroom the day that President Trump announced he was nominating him to the high court.
What he's saying: In "A Republic, If You Can Keep It," out Tuesday, Gorsuch says he and his wife Louise snuck into the White House residence through the kitchen entrance the day of the announcement to avoid reporters.
"Earlier in the day, the President tweeted: 'Getting ready to deliver a VERY IMPORTANT DECISION! 8:00 P.M.' The media knew the decision concerned the Supreme Court pick but had no idea who the nominee would be. Television commentators speculated all day. Meanwhile, I sat quietly in the Lincoln Bedroom working on my remarks for the evening's announcement.
The President had offered me that historic spot as an office for the day. Knowing that Louise was born and raised in England, he gave her the use of the bedroom across the hall typically reserved for Queen Elizabeth and once occupied by Winston Churchill."
— Justice Neil Gorsuch, "A Republic, If You Can Keep It"
Details: The book, from Crown Forum publishers, will document Gorsuch's life in the lead-up to becoming a Supreme Court justice, with a heavy focus on what he perceives to be the role of a judge. It will also include a sampling of his speeches and essays over the course of his career.
Bonus: Photos of Gorsuch throughout his life, from his childhood to his nomination to the Supreme Court.
Go deeper