Former Obama counsel acquitted of lying to Justice Department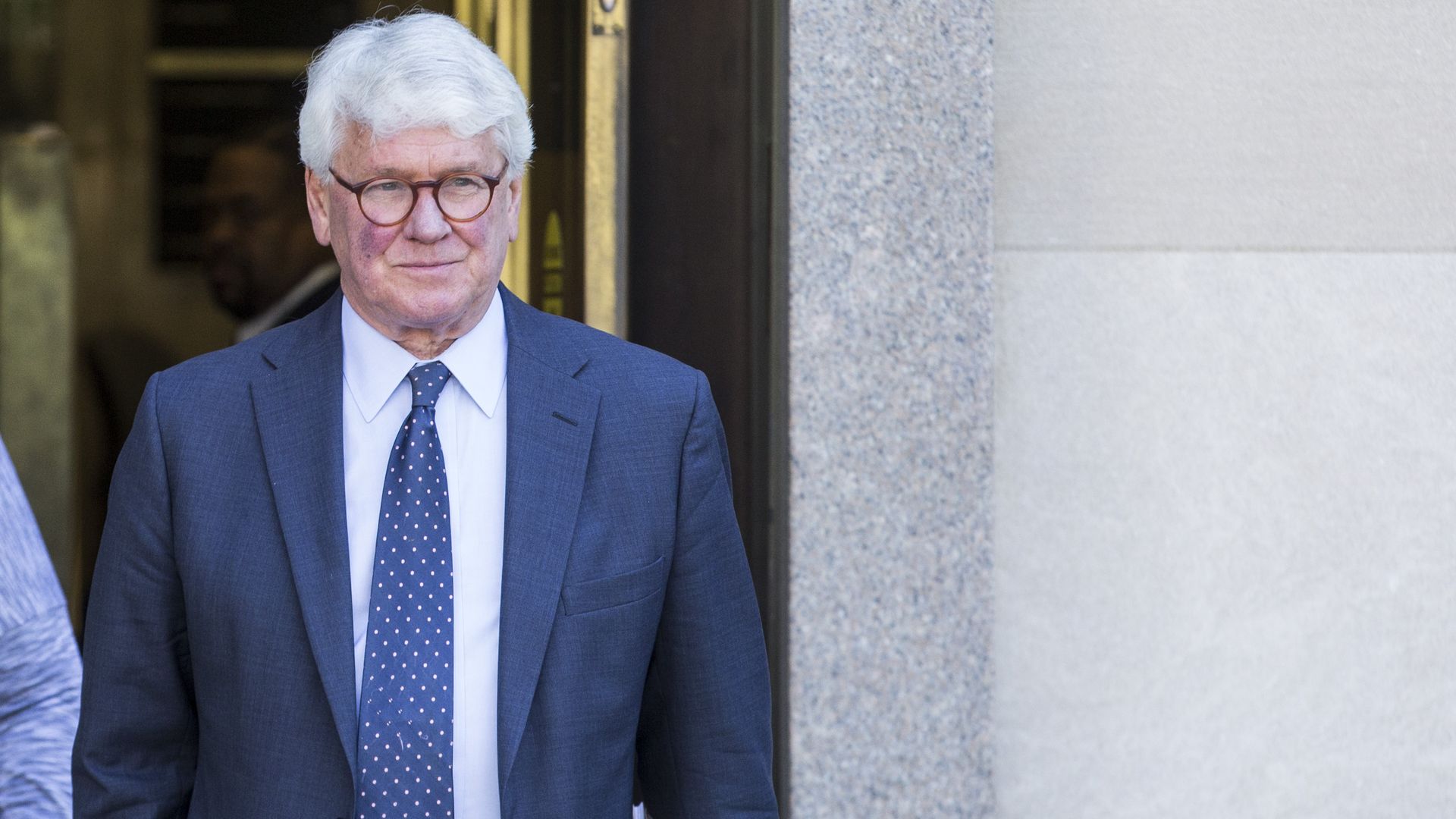 Gregory Craig, former White House counsel under Barack Obama, was acquitted by a federal jury on Wednesday of a felony charge that he deliberately misled the Justice Department about his work for the Ukrainian government in 2012.
Why it matters, per the New York Times: "The trial exposed in detail how a foreign government was able to harness Washington's industry of lawyers, lobbyist and public relations experts"
Context: The charge of concealing information and making false statements to federal authorities emerged after Craig and his then-law firm were hired to produce an independent report for the Ukrainian Ministry of Justice analyzing the trial of an opposition politician.
According to the Wall Street Journal, "Legal work for a foreign government of the kind [Craig's firm] was hired for wouldn't necessarily trigger an obligation to register with the Justice Department as a foreign agent." But prosectors argued that Craig engaged in questionable public relations efforts with U.S. media outlets and avoided the requirement to register as a foreign agent.
Craig was the only appointee of a Democratic administration charged because of special counsel Robert Mueller's investigation, the BBC reports.
Go deeper