Kirsten Gillibrand drops out of the 2020 presidential race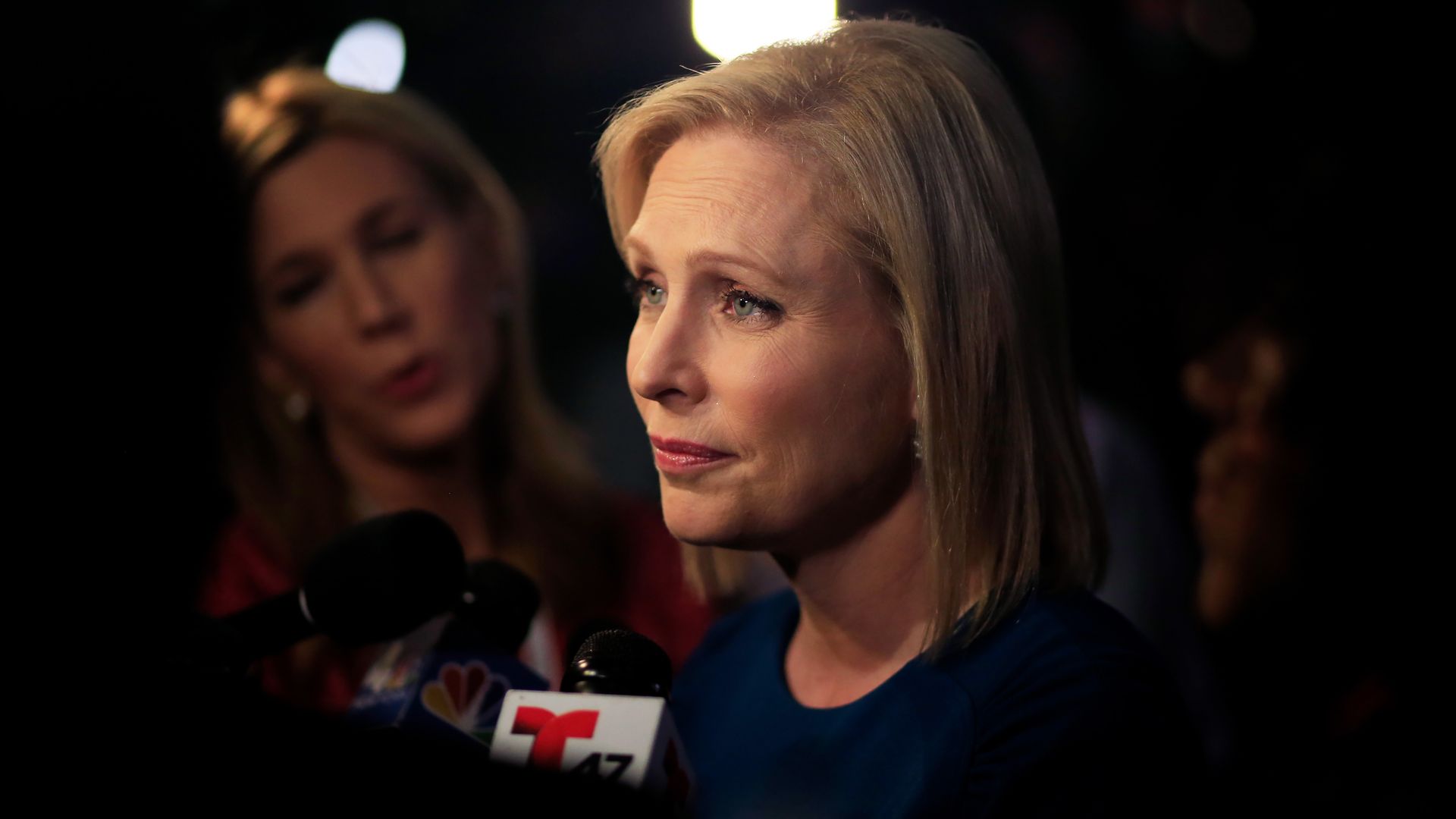 2020 Democratic candidate Sen. Kirsten Gillibrand told the New York Times in an interview Wednesday that she is withdrawing from the presidential race.
The big picture: Gillibrand attempted to brand herself as the women's candidate — focusing her campaign on reproductive rights, child care and her #MeToo advocacy. But with a relatively high number of women running, she struggled to stand out, leading to poor showing in the polls and a failure to qualify for next month's debates.
Gillibrand also joined the race with some baggage. Some Democrats remain upset with her for ousting former Sen. Al Franken (D-Minn.) for sexual misconduct without a hearing.
She previously had an "A"rating from the National Rifle Association and opposed amnesty for undocumented immigrants.
What she's saying:
"I think that women have a unique ability to bring people together and heal this country. I think a woman nominee would be inspiring and exciting. I will support whoever the nominee is, and I will do whatever it takes to beat Trump."
What's next: Gillibrand is not up for re-election in the Senate until 2024.
Go deeper: 2020 presidential election: Track which candidates are running
Go deeper