Trump gets personal in auto emissions fight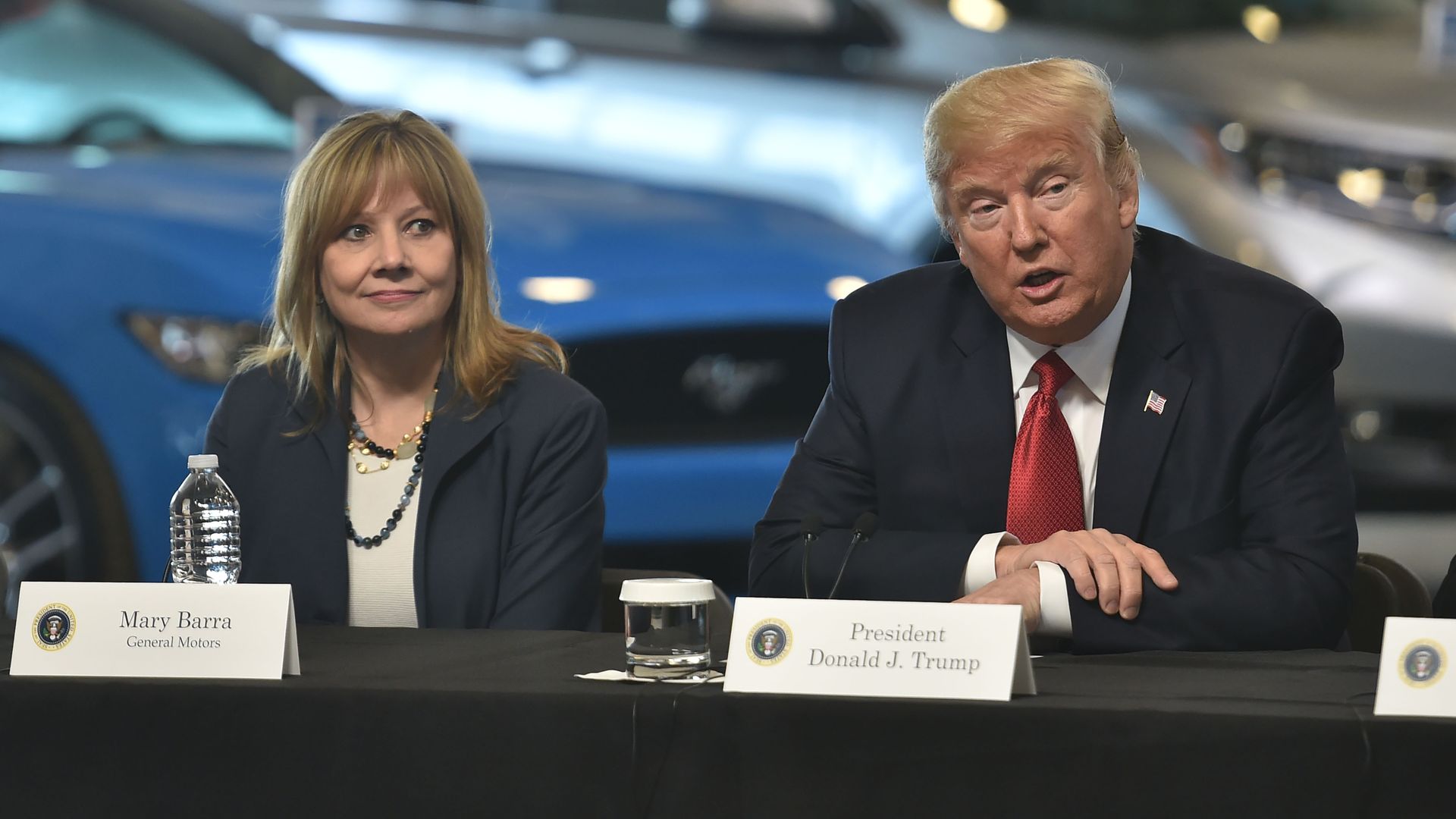 A move by at least 4 big automakers to cut a separate deal with California on nationwide emissions standards clearly has President Trump's attention on Twitter.
"Henry Ford would be very disappointed if he saw his modern-day descendants wanting to build a much more expensive car, that is far less safe and doesn't work as well, because execs don't want to fight California regulators."
Why it matters: The tweets represent an escalation in the battle over one of the most far-reaching Obama-era climate efforts. They come as major automakers are weighing whether to join Ford, Honda, VW and BMW in the pact with California.
The pact effectively rebuffs his plan to freeze Obama-era emissions and mileage rules, rather than allowing them to get more stringent through the mid-2020s.
The big question: Will Trump's public criticism give other automakers pause about joining the deal?
The industry is an an awkward spot. It felt former President Obama's mandates were infeasible, but argues Trump's plan to freeze them outright goes too far.
Mercedes-Benz and one other major company are reportedly interested in joining the agreement.
The intrigue: The Wall Street Journal reports that some foreign-based carmakers fear that explicitly breaking with Trump by joining the deal could "embolden" the president to carry out tariff threats.
GM, meanwhile, "doesn't think the California proposal gives enough credit for sales of fully electric vehicles," per WSJ.
The big picture: Reuters points out that Trump's claims are highly questionable, highlighting that "there is no evidence that existing fuel economy rules would degrade vehicle performance."
Go deeper: Big Auto's rupture with Trump
Go deeper