Joe Walsh set to challenge Trump in Republican primary race: Reports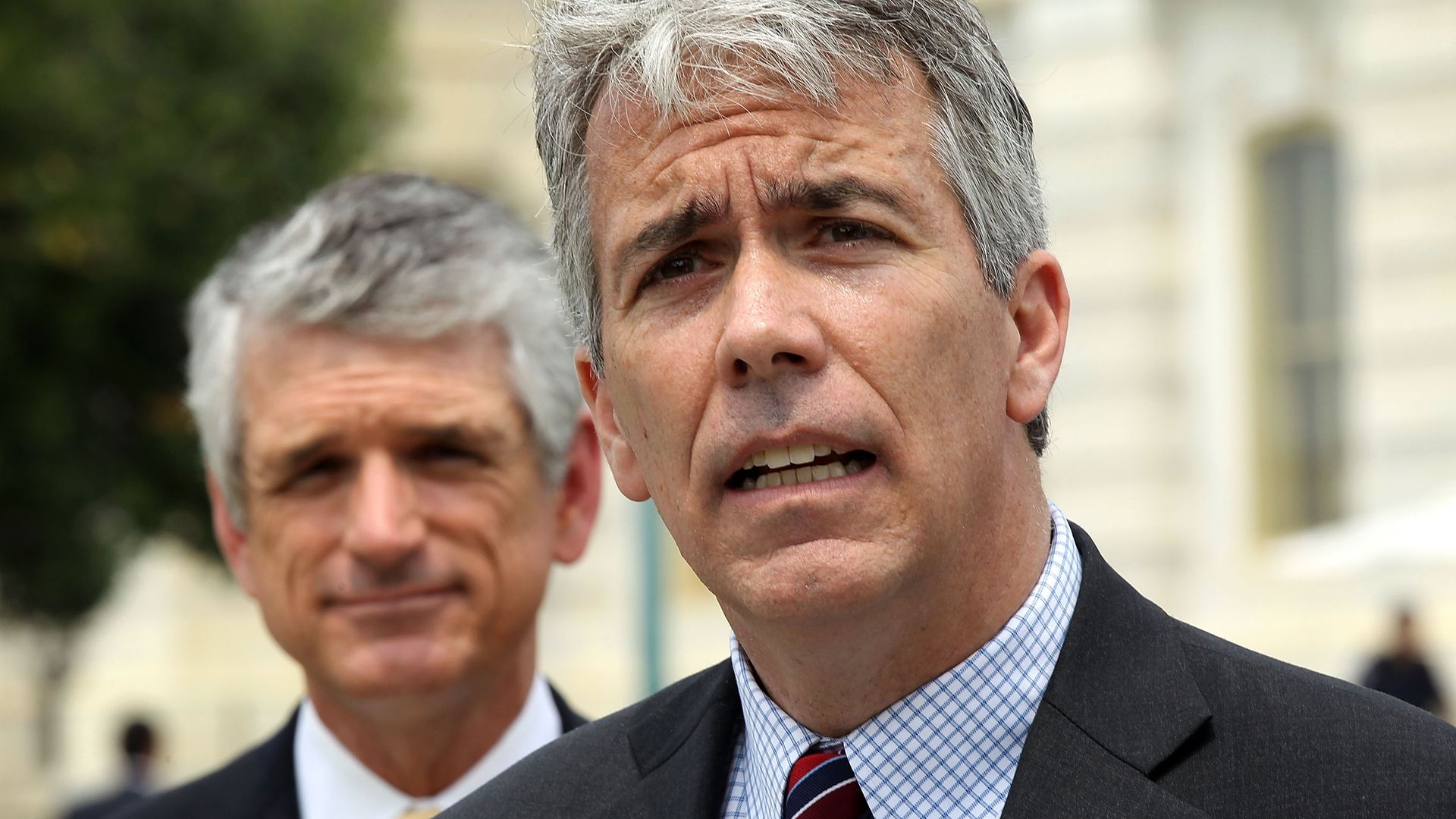 Former Rep. Joe Walsh (R-Ill.) told Politico Wednesday that he's confident he can secure the resources to challenge President Trump for the Republican Party's nomination. His comments came hours after the New York Times and Washington Post reported that Walsh was expected to announce his candidacy.
Why it matters: The Tea Party conservative would join former Massachusetts Gov. Bill Weld in challenging Trump for the Republican Party nomination. Politico reported that sources close to Walsh told the news outlet he was privately confirming he would announce his presidential bid this weekend. The NYT also reports that Walsh is set to enter the race as early as this weekend.
The big picture: Trump could still face other conservative challengers, according to the WashPost, which reports that former South Carolina congressman and Gov. Mark Sanford, former Sen. Jeff Flake (Ariz.) and former Ohio Gov. John Kasich are considering entering the presidential race.
Walsh appears to have laid the groundwork for a run at the presidency in a NY Times Op-Ed last week where he stated the case for a contender from the right to challenge Trump. In the op-ed, Walsh said he gave Trump "a fair hearing" after voting for him in 2016, but he realized soon after he became president that he couldn't support him.
"The fact is, Mr. Trump is a racial arsonist who encourages bigotry and xenophobia to rouse his base and advance his electoral prospects. In this, he inspires imitators."
— Joe Walsh NYT op-ed excerpt
Between the lines: The NYT notes that Trump's approval rating with Republican voters is consistently in the high 80s and that the president's political aides have been aggressively moving to tighten their grip on state parties to ward off primary challenges. But the news outlet reports that those encouraging Walsh hope he can appeal to reluctant Trump voters who are open to an alternative.
Go deeper