Florida's famous sabal palm trees under threat from invasive disease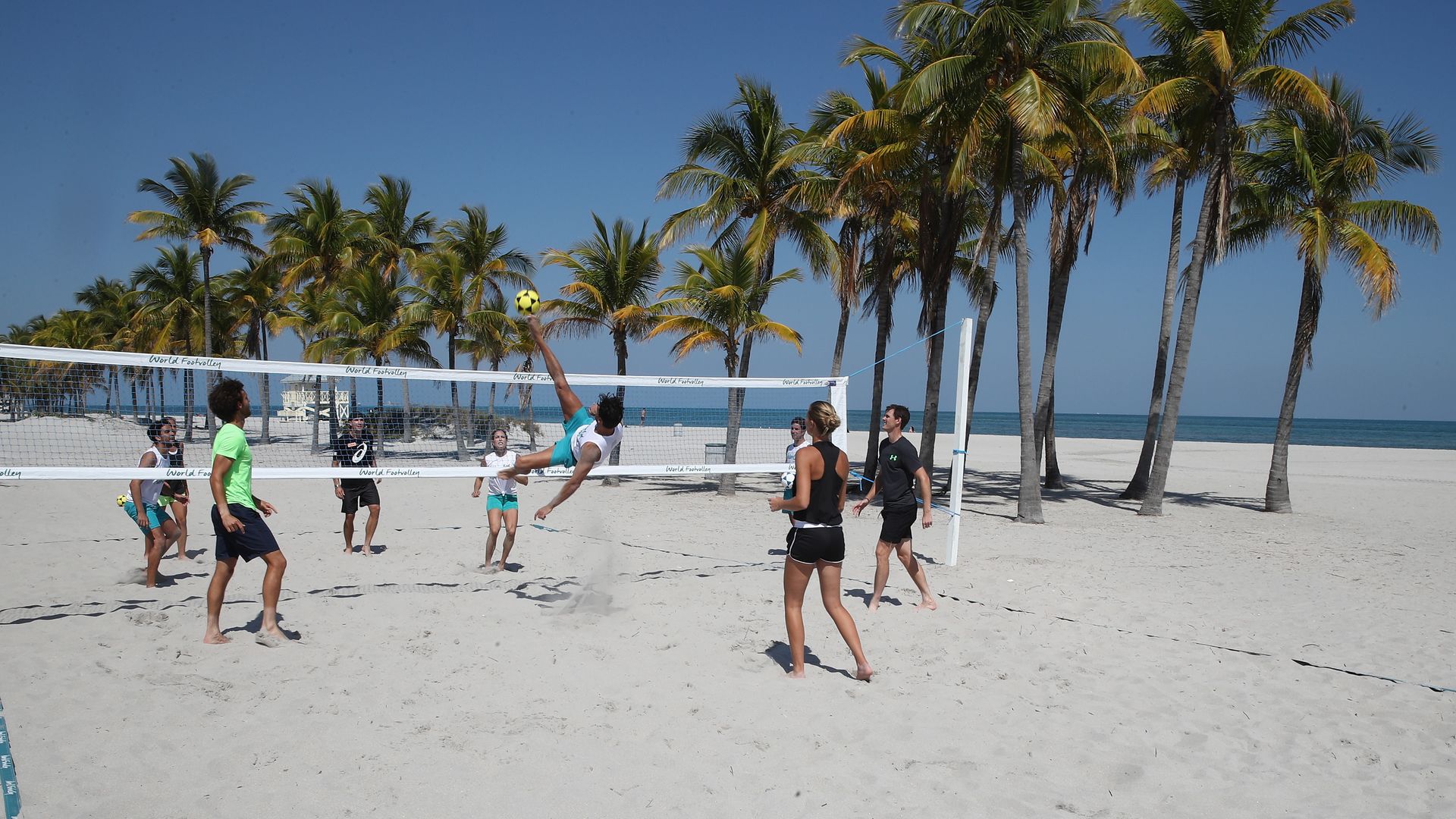 Florida's official state tree, the sabal palm, is under threat from a rapidly spreading, fatal disease. It turns trees to dried crisps in months — and they have no chance for recovery, AP reports.
Why it matters: Lethal bronzing disease has gone from a small infestation on Florida's Gulf Coast to a nearly statewide problem in just over a decade, per AP, which notes that "some worry it will migrate to California and Arizona, infecting date palms and damaging that fruit crop."
Lethal bronzing is akin to the tree version of deadly malaria."
— Statement by University of Florida researcher
Brian Bahder
The big picture: The invasive disease, also known as Texas Phoenix Palm Decline, has been rapidly spreading since it was discovered in Florida in 2006, according to a University of Florida (UF) report.
Lethal bronzing is spread by leafhoppers, "which are kind of like mosquitoes for plants," said Brian Bahder, a UF assistant professor of insect vector ecology, in a statement.
Bahder was involved in a study that confirmed the disease in the tall, broad-leafed palm trees had spread to 8 new Florida counties.
Go deeper: Satellites are helping track invasive species on Earth
Go deeper