John Hickenlooper drops out of 2020 race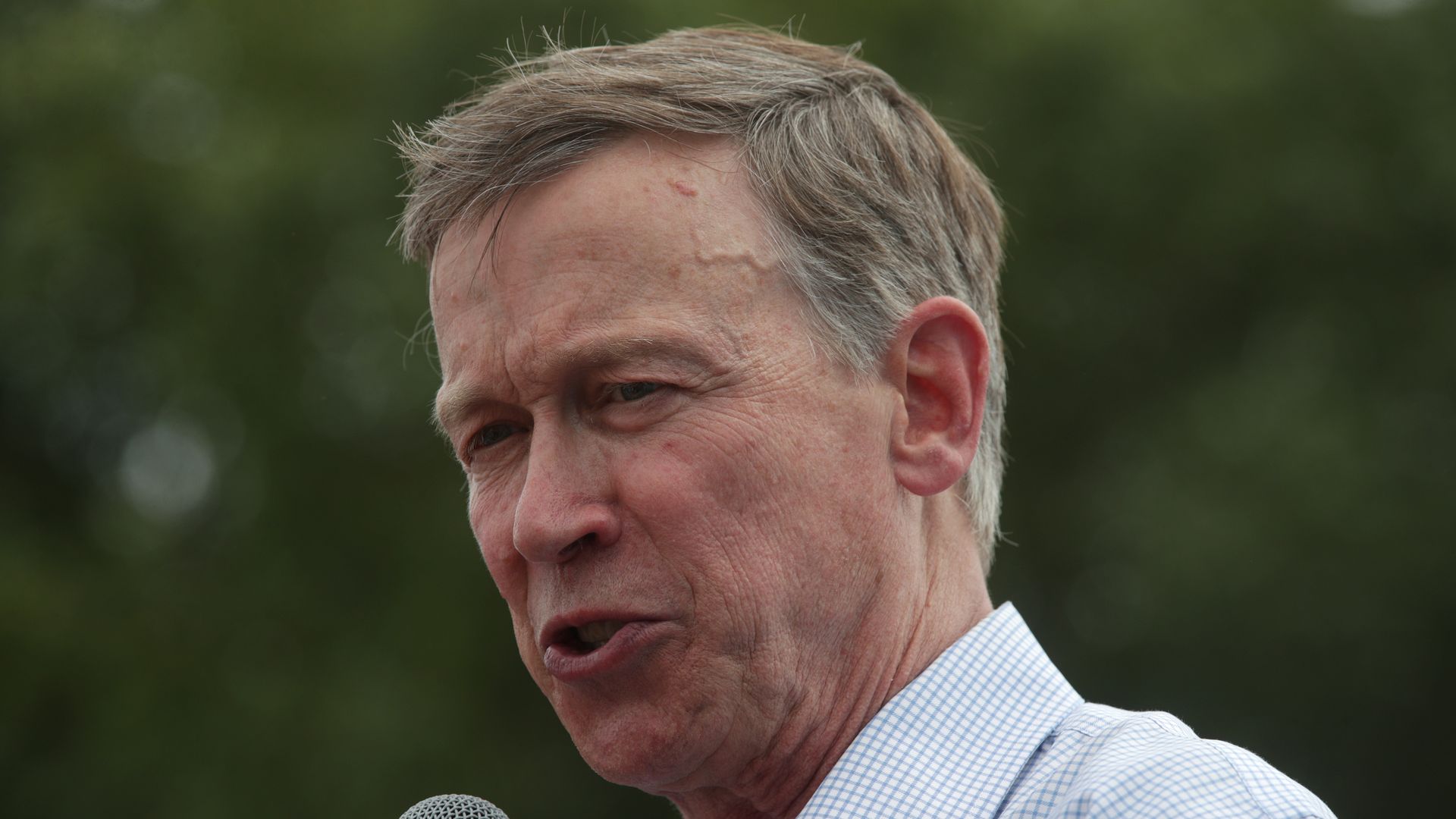 Former Colorado Gov. John Hickenlooper dropped his presidential bid Thursday, becoming the first high-profile Democrat to exit the 2020 race.
Why it matters: Hickenlooper had been facing pressure from other Democrats, including Sen. Chuck Schumer, to withdraw from the presidential race and run for Senate in Colorado.
In the video announcing his departure, Hickenlooper said he'd give "some serious thought" to running for Senate in Colorado.
As a presidential candidate, Hickenlooper has struggled to stand out and he's polled between 0% and 1% since January. But polls among Colorado voters show he's the clear favorite among any Democratic Senate candidate in the state.
The big picture: When Hickenlooper and Senate Minority Leader Chuck Schumer met at the beginning of the month, a source familiar with the meeting said Schumer made his hopes very clear.
"You could be the person who is the firewall between Mitch McConnell staying as majority leader in 2021 or the Democrats taking the Senate," the source said Schumer told Hickenlooper. "Chuck Schumer needs John Hickenlooper real bad."
Earlier this week, Axios reported on a Democratic group that launched a "Draft Hickenlooper" campaign to encourage him to drop out of the presidential race to run for Senate.
Go deeper