Tulsi Gabbard pausing campaign for active duty with National Guard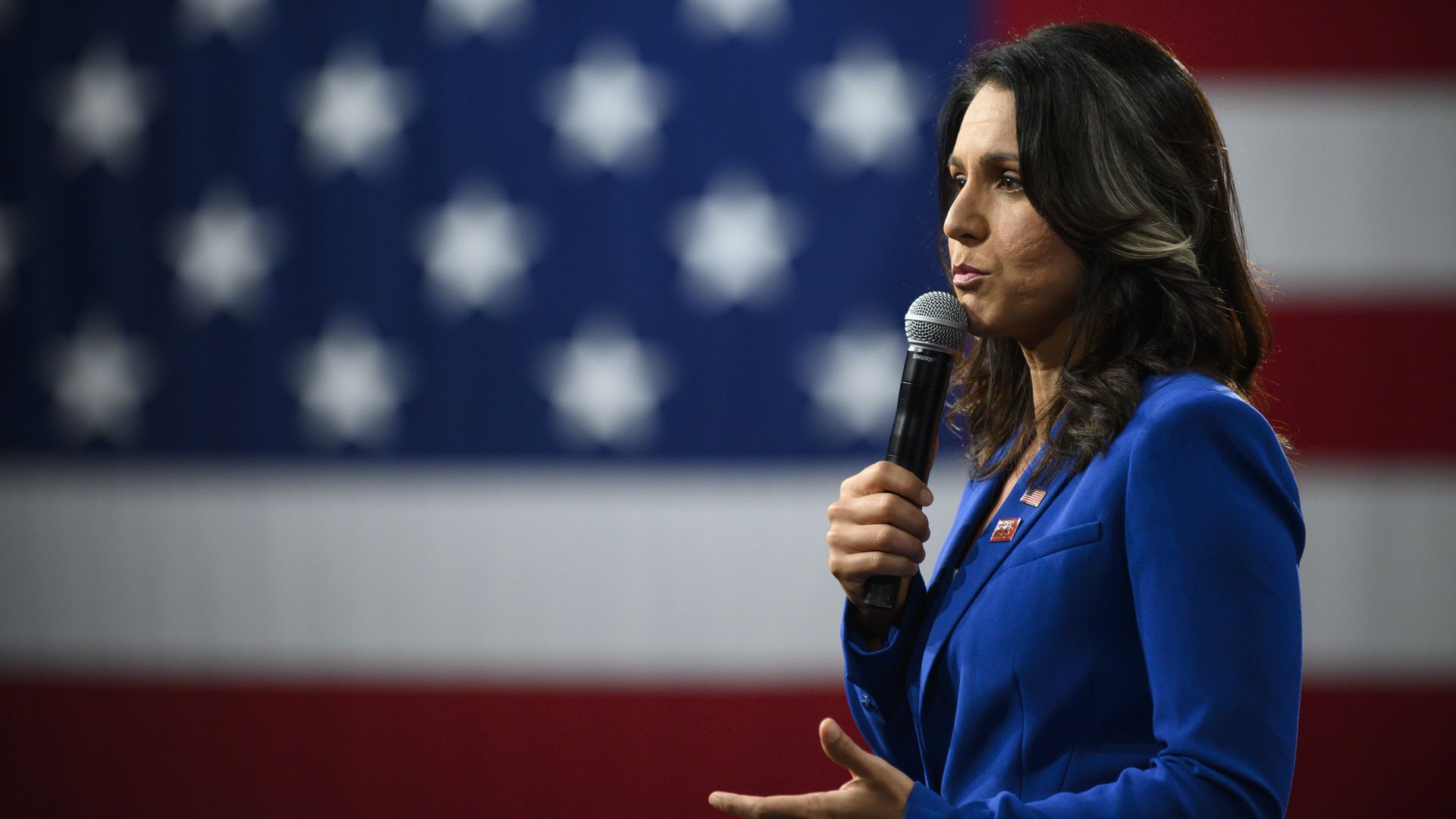 Democratic presidential candidate and Iraq War veteran Rep. Tulsi Gabbard (D-Hawaii) said in a statement Monday that she's leaving the campaign trail Wednesday for 2 weeks of active-duty training with the National Guard.
"While some people are telling me, 'Gosh, this is a terrible time to leave the campaign. Can't you find a way out of it?' That's not what this is about. I look forward to joining my fellow soldiers for a joint-training exercise with the Indonesian military, focused on counterterrorism and disaster response."
Go deeper