Trump allies welcome "white supremacist" charge from 2020 Democrats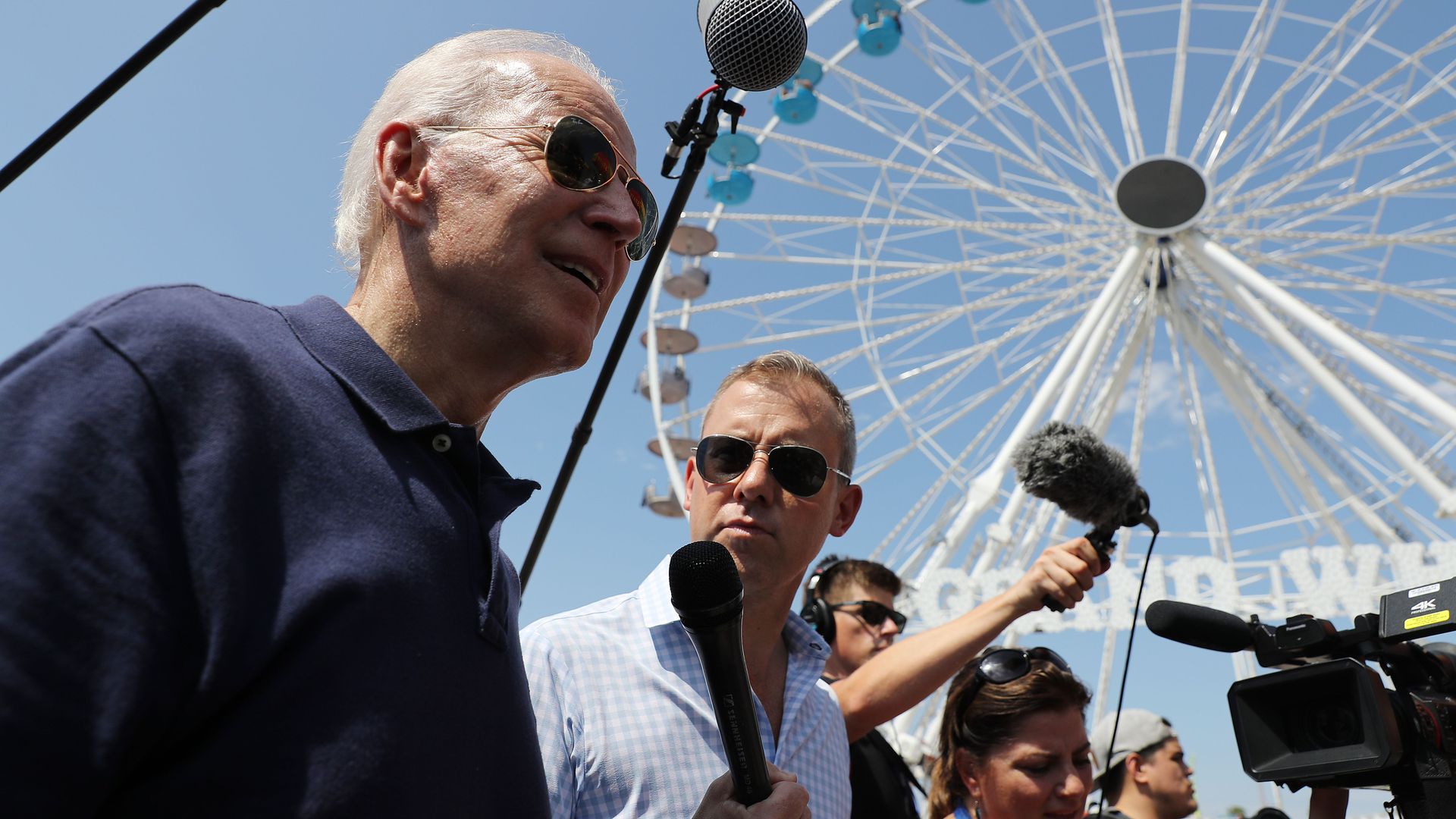 Trump campaign officials and sources close to the president tell Axios that they believe Democrats' extraordinary charge that the president is a "white supremacist" will actually help him win in 2020.
Why it matters: These Trump allies tell us that the claim by Democratic opponents is not only emboldening his base, but also alienating some mainstream Republicans who think Democrats have gone too far.
At least six Democratic presidential contenders have called President Trump a white supremacist, and several others are suggesting the same.
A Trump campaign official said: "They're trying to make the case that anyone who supports this president is a racist. They're talking about [nearly] half the country."
The state of play: Sens. Elizabeth Warren, Bernie Sanders and Kirsten Gillibrand, as well as Beto O'Rourke and Pete Buttigieg, have all publicly called the president a white supremacist since Saturday's El Paso massacre.
Buttigieg said yesterday, when Axios' Alexi McCammond asked him — at a National Association of Black Journalists (NABJ) forum in Miami — if he thinks Trump is a white supremacist: "Yes, I do. At best, he's emboldening people with that intention."
Joe Biden told reporters in Iowa yesterday: "Everything the president says encourages white supremacy, and I'm not sure there is much of a distinction." But he didn't explicitly label Trump a white supremacist.
Sen. Kamala Harris' campaign told Axios that Harris has "spoken out and called out Trump, who she's said has coddled and emboldened white supremacy." But the campaign wouldn't go so far as using the label.
Andrew Yang told Axios that, "based on his actions and words, yes I do [think he is a white supremacist]. If he's not a white supremacist, he's done a phenomenal job making it seem like he is."
The bottom line: You can't overstate the danger of white supremacy. Think about the insanity of our times that allies of the president are gleeful about this.
Merriam-Webster defines a white supremacist as: "a person who believes that the white race is inherently superior to other races and that white people should have control over people of other races."
Go deeper ... 2020 Democrats: Trump is a white supremacist
Go deeper