SoftBank Group gives more insight into Vision Fund 2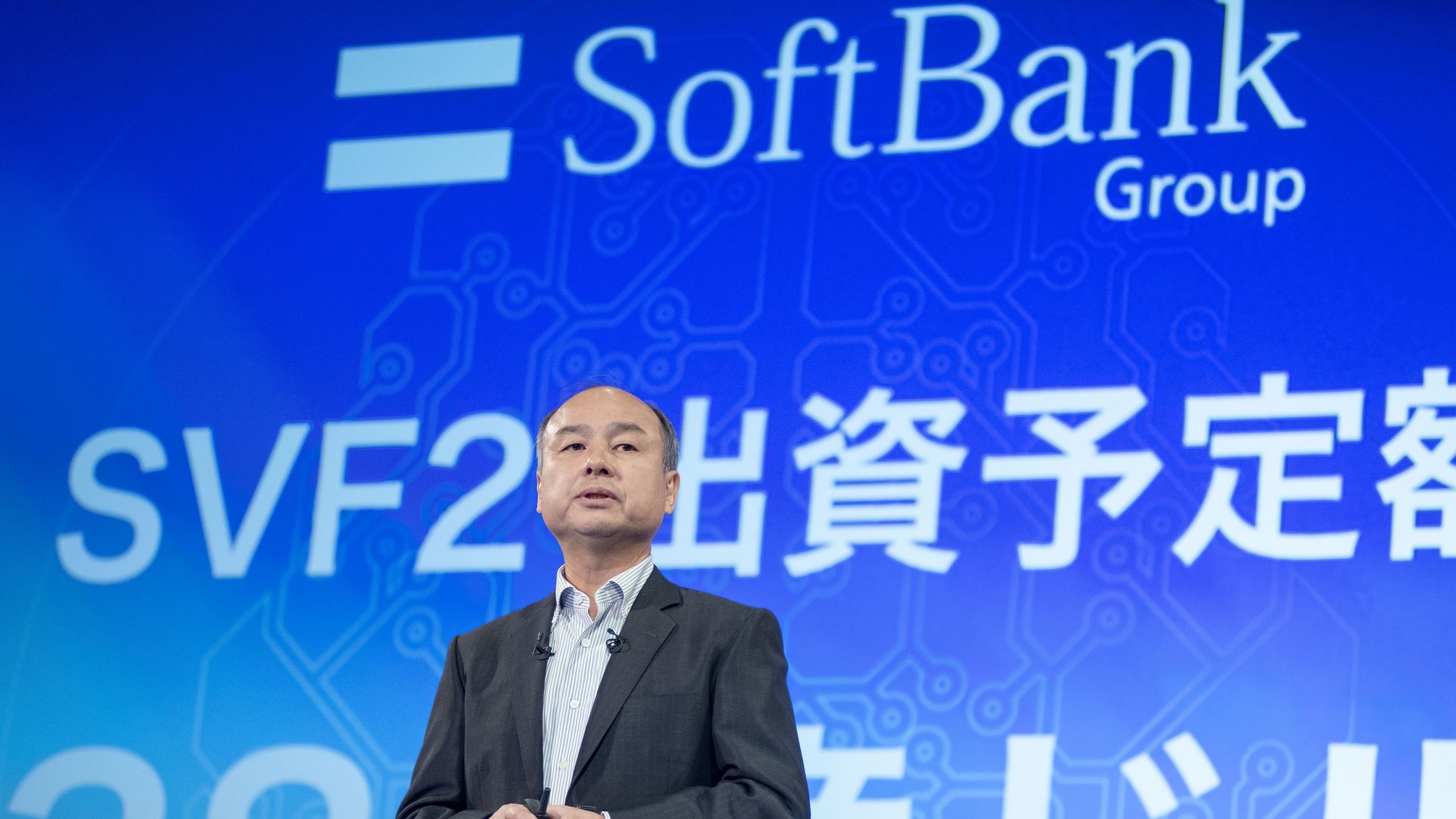 SoftBank Group Wednesday morning provided more info on Vision Fund 2, while reporting second-quarter earnings that smashed analyst expectations.
Why it matters: The big news was that SVF2 could begin investing as early as next month, with the trigger being when the original Vision Fund is 85% invested. It was at 68% through the end of June.
We also learned that quarterly operating income for SVF1 climbed 66% year-over-year to around $3.8 billion, largely on valuation increases for portfolio companies like OYO, Slack and DoorDash. But it also recorded $1.8 billion in unrealized losses from its stake in Uber, which continues to trade below its IPO price.
SoftBank chairman and CEO Masayoshi Son also was asked about the murder of Jamal Khashoggi, and basically pulled the old "hand-over-eyes, fingers-in-years" routine:
"[I'm] not in a position to know all the details of the incident and, on the other hand, we have to continue with the efforts of AI and the technological evolution to bring benefits to the people, and we are going to make steady steps to achieve that goal."
What they're saying: Son also said he has no plans to comment further on the topic, except that SoftBank continues to be in talks with Saudi's sovereign wealth fund for a commitment into SVF2.
Word is that Saudi and UAE infusions could bring in a combined $60 billion, which theoretically could be on top of the $108 billion already announced.
But remember that the announced money is just memoranda of understanding, and could be pared back if the Middle East money comes through. One source close to the talks says he wouldn't be surprised if SVF2 isn't ultimately sized close to the original's $100 billion.
One big question remains who the big, unnamed investors are in that $108 billion of MOUs. They likely represent a very large chunk, given that we hear at least one of the announced names committed to invest less than $1 billion.
Go deeper