FDA receives 92 new reports of seizures after vaping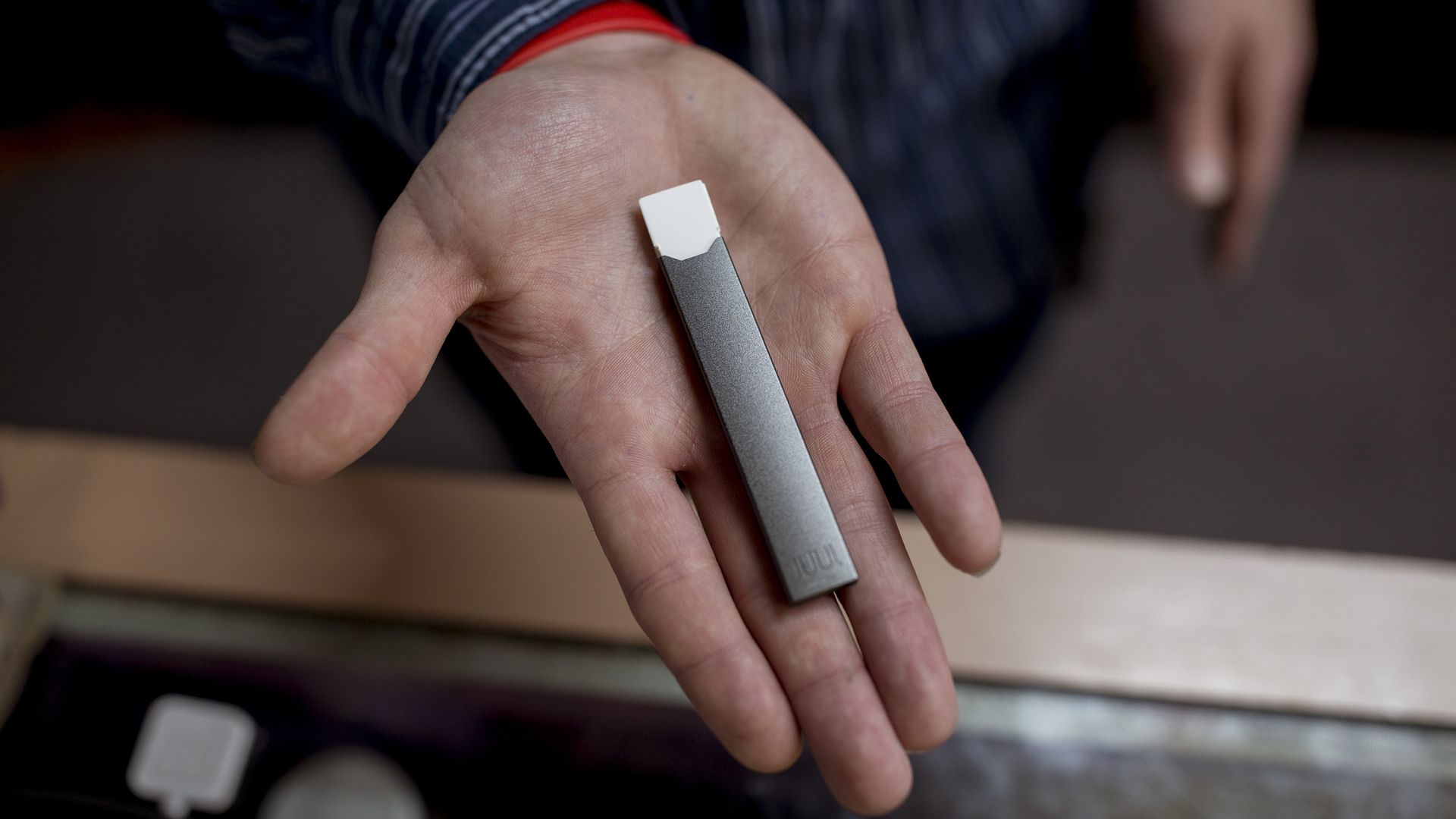 The Food and Drug Administration is investigating 127 cases of people, particularly children and young adults, who experienced seizures after using e-cigarettes, CNBC reports.
What's happening: The FDA began this investigation in spring, but has recently received about 92 new reports of seizures after vaping. The agency says the evidence has has not established if e-cigarettes directly caused the seizures, and stressed that the 127 cases occurred over 10 years.
"Additional reports or more detailed information about these incidents are vital to help inform our analysis and may help us identify common risk factors and determine whether any specific e-cigarette product attributes, such as nicotine content or formulation, may be more likely to contribute to seizures."
— FDA Commissioner Ned Sharpless in a statement
Go deeper: Doctors, specialists fear "unseen consequences" of teen e-cigarette addiction
Go deeper