8chan founder calls forum a "receptive audience for domestic terrorists"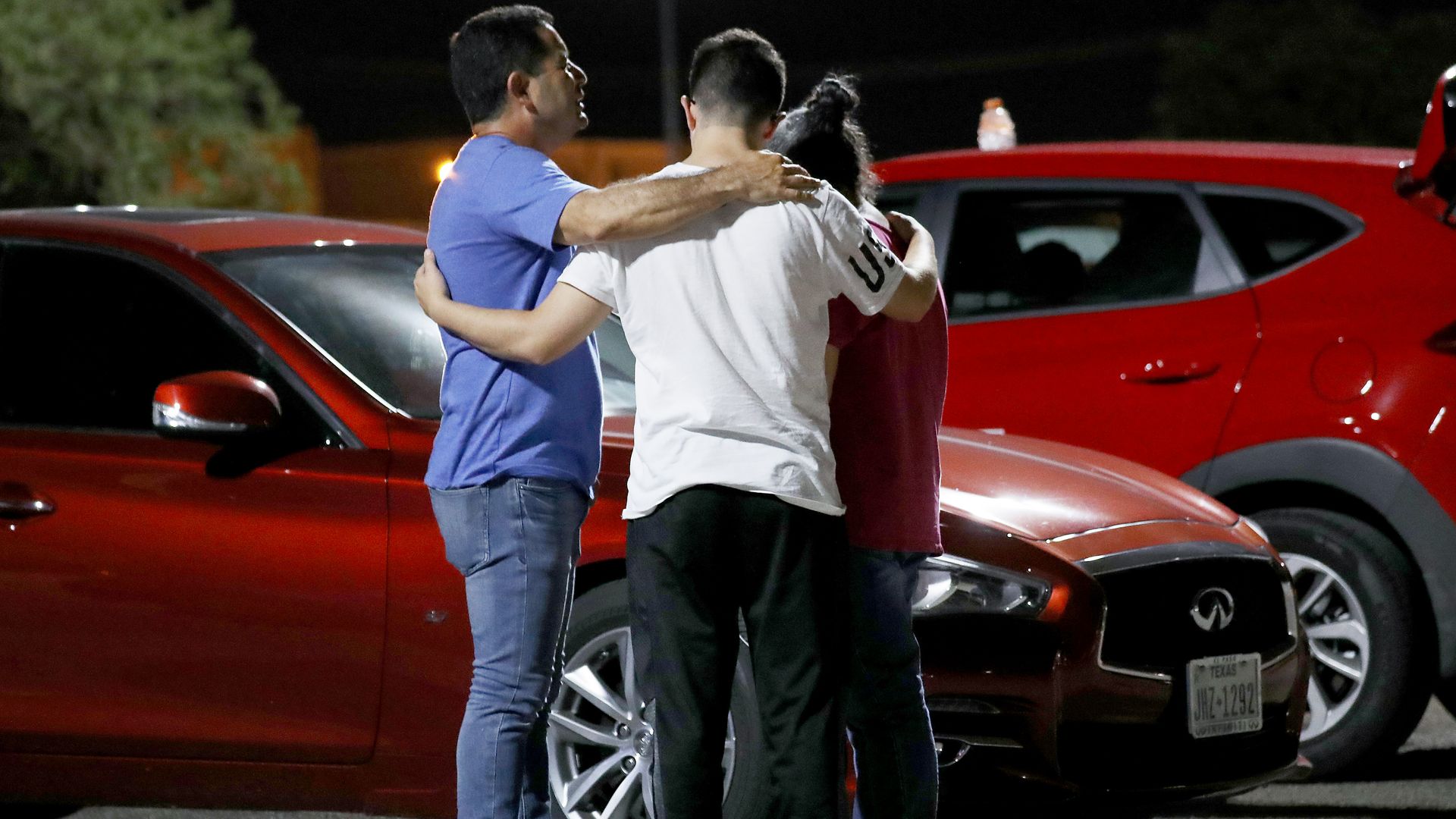 The founder of 8chan has called for the site to be shut down after the suspected terrorist in the El Paso mass shooting posted an anti-immigrant manifesto on the message board, shortly before opening fire and killing 20 people at a Walmart, the Washington Post reports.
The big picture: In addition to the El Paso shooter, extremist killers from the deadly attacks on two mosques in New Zealand and a San Diego-area synagogue previewed their acts of terror on 8chan. "Once again, a terrorist used 8chan to spread his message as he knew people would save it and spread it," said founder Fredrick Brennan, who stopped working with the site's current owners in December. "The board is a receptive audience for domestic terrorists."
Experts tell the Post that even if 8chan is shut down, it's likely that more meme-filled forums could be created to counter the vacuum. 8chan's Twitter account in April claimed that the Poway shooter's post was taken down 9 minutes after it was created and blamed media coverage for encouraging subsequent shootings.
But, as the Post notes, the message board "regularly allows posters afterward to promote the shooting, spew hateful comments and cheer on further violence to beat the last attack's body count, or 'high score.'"
Investigators on the El Paso case have yet to decide whether to prosecute the shooting as a hate crime. Evidence from the shooter's 8chan manifesto and his alleged comments to police about wanting to shoot "as many Mexicans as possible" are being evaluated, according to ABC News.
Go deeper:
Go deeper