Updated Jul 28, 2019 -

World
Hong Kong police fire tear gas again as protests test China's patience
Police fired tear gas and rubber bullets at protesters as tens of thousands of people marched through the streets of central Hong Kong Sunday, the BBC reports.
What's new: Protesters accused police of brutality, following a second day of clashes this weekend. A key protest location was the Yuen Long neighborhood — where an armed attack on protestors, journalists and commuters took place last weekend by suspected gangsters with ties to organized crime.
Why it matters: These protests are likely the first real test of whether China's military — which restationed in Hong Kong after the former British colony was returned to China in 1997 — will take a more active role in the city and intervene.
The big picture: This is Hong Kong's 8th consecutive weekend of protests, following an initial surge caused by the region's now-suspended bill that would have exposed Hongkongers to extradition to mainland China.
Where it stands: A spokesman for China's Ministry of National Defense said this week that the military "could be called in if the police were unable to maintain order" in ongoing protests — China's most explicit warning since protests began last month. Hong Kong officials "have repeatedly said that they have no plans to take such a drastic step," per the New York Times.
Now that the bill is suspended, protestors are demanding more democracy and "an independent investigation into accusations that the police used excessive force against demonstrators," per the Times.
Background: The last large-scale protests in Hong Kong took place during the 2014 Occupy Central and Umbrella Movement, where hundreds of thousands protested against a "white paper" change to the long-standing "one country, two systems" policy.
In photos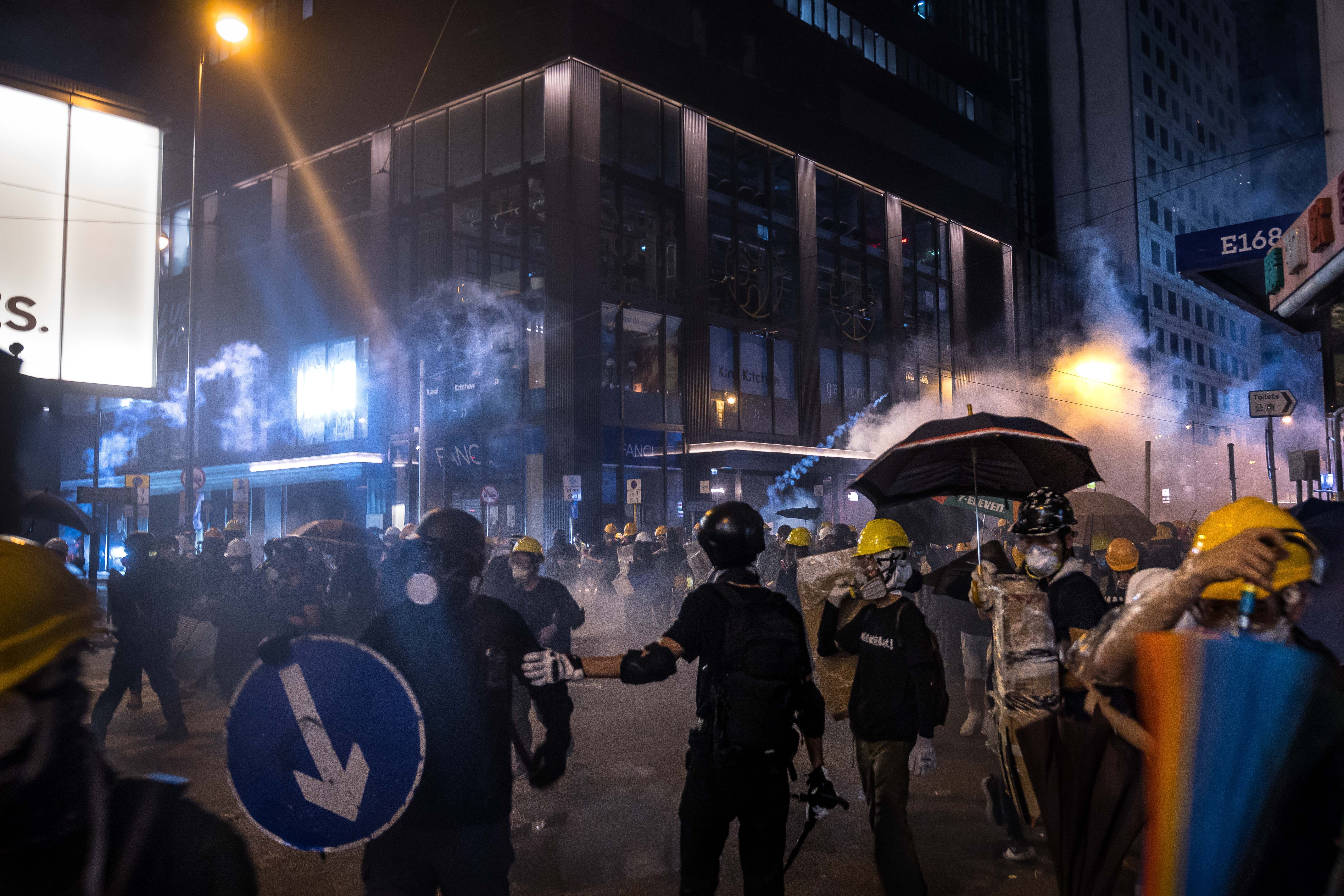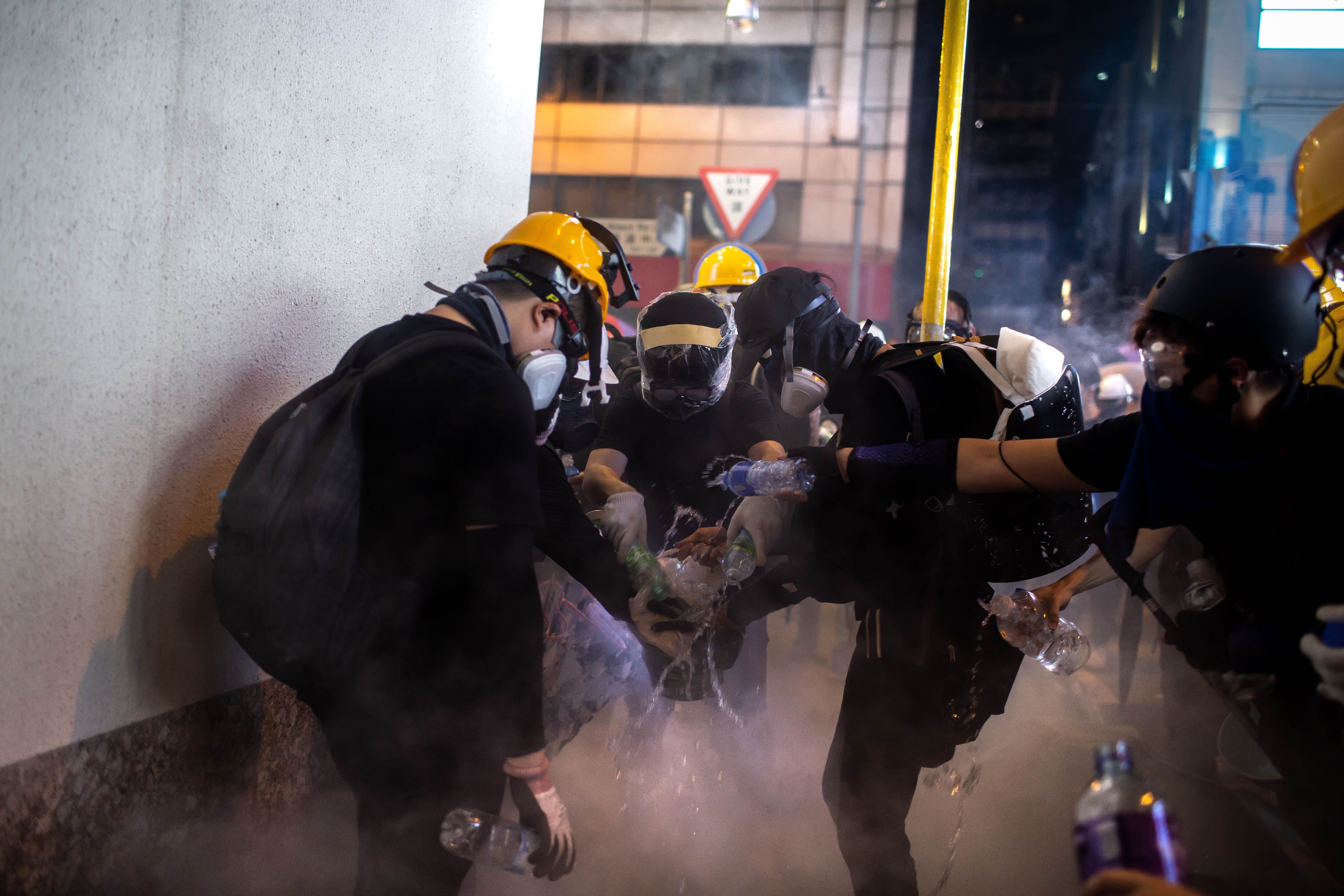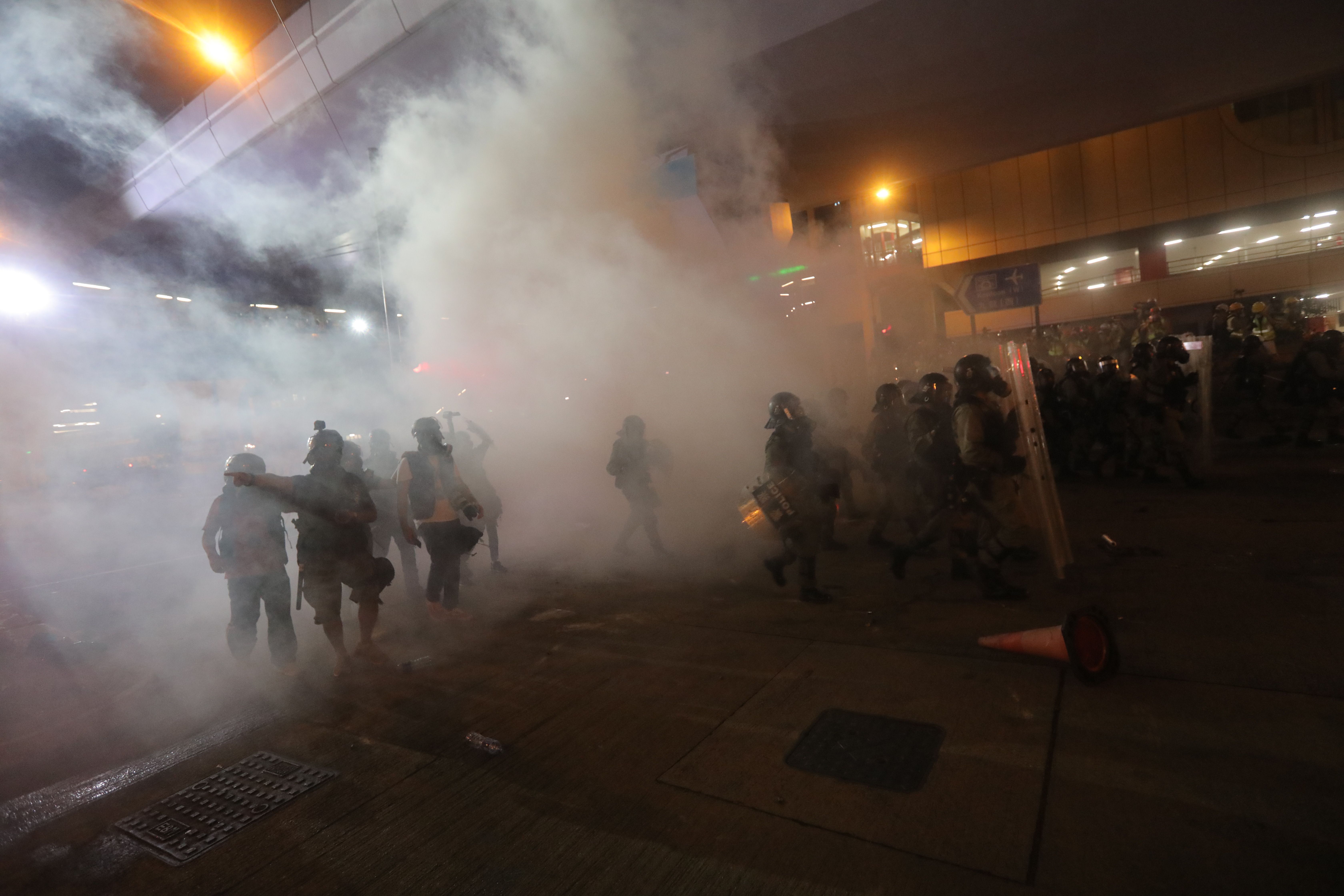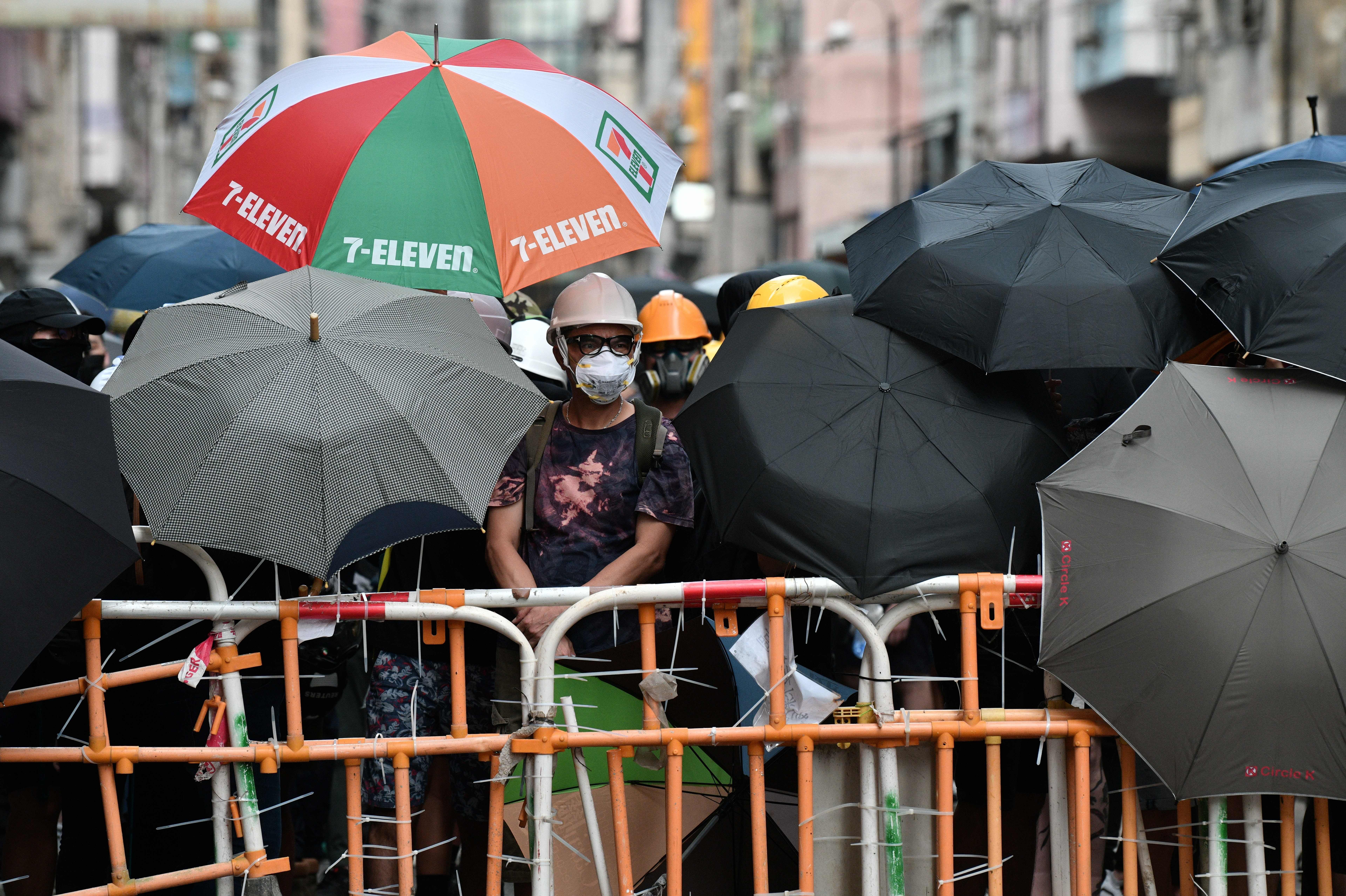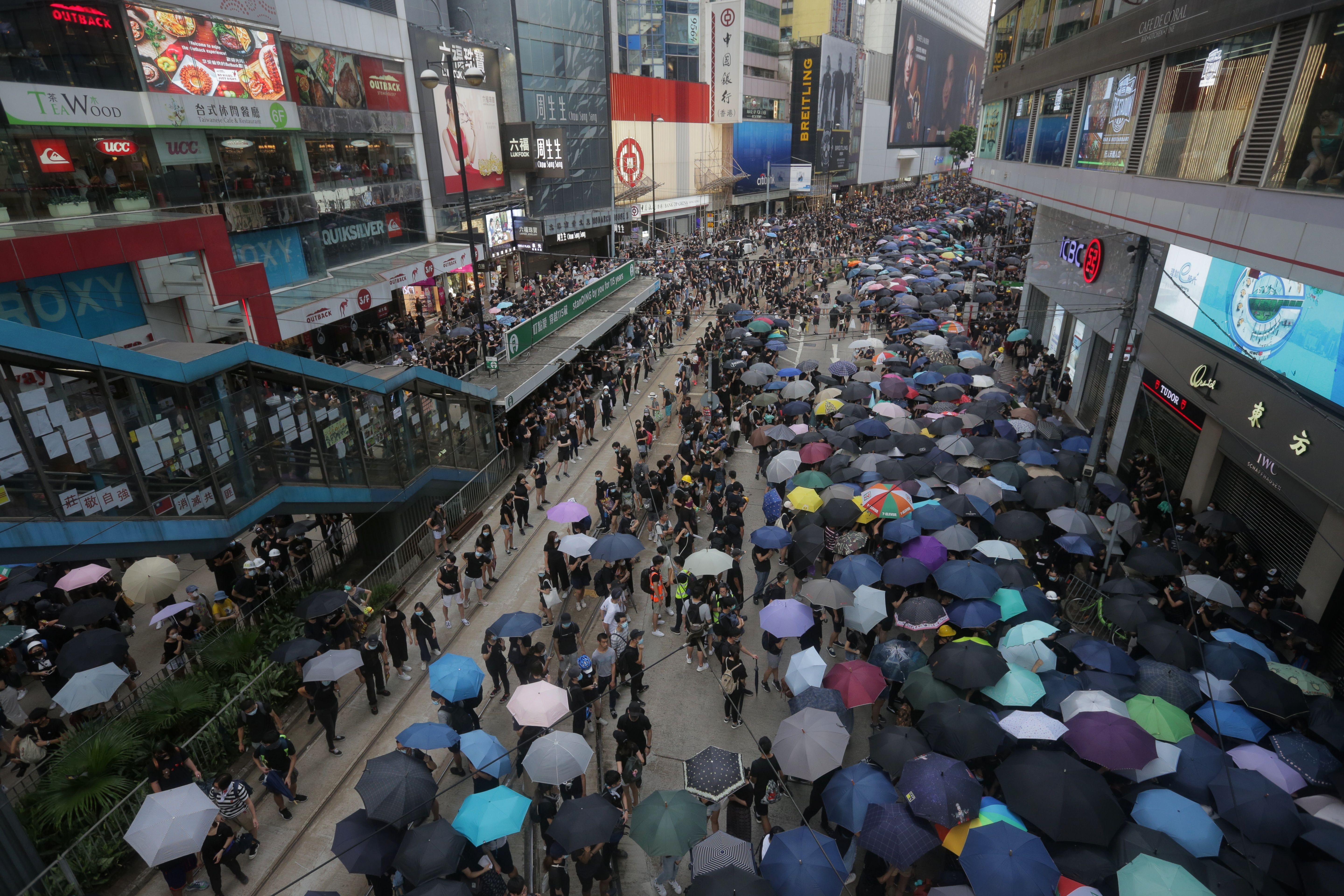 Go deeper: The crumbling walls between China and Hong Kong
This article has been updated with more photos and details on the protests and clashes with police.
Go deeper