Disruption and scandal set backdrop to auto talks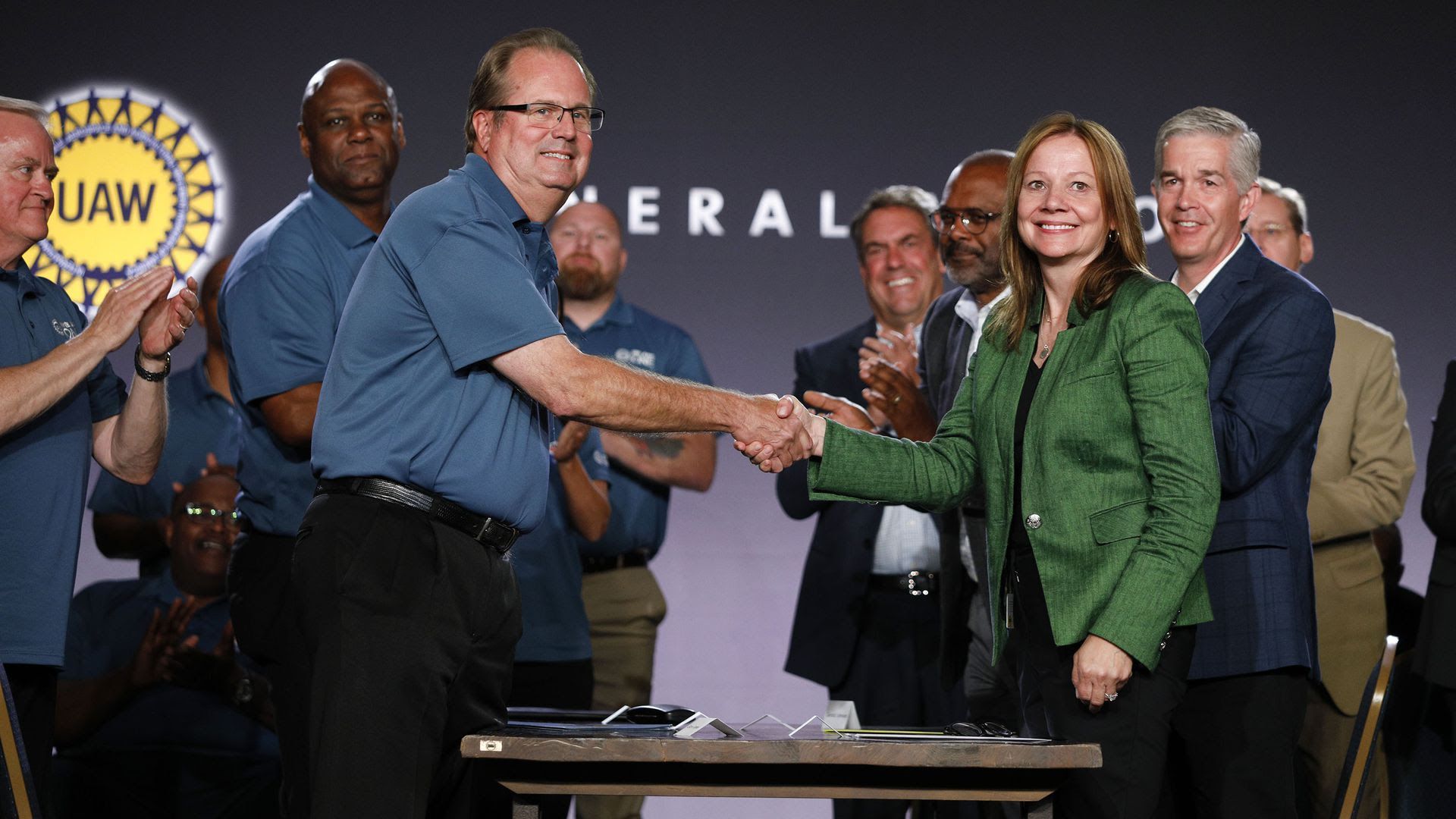 Detroit automakers are kicking off negotiations with the United Auto Workers union on new labor contracts this week.
Why it matters: Auto talks are always contentious over issues such as wages and health care benefits, but this year's bargaining is colored by unusual factors and disruptive forces roiling the industry, notes Bloomberg.
Auto workers are furious about GM plant closings in Michigan, Ohio and Maryland and the increased use of lower-paid temporary workers.
Fiat Chrysler and the UAW are still dealing with the legal fallout of a years-long corruption scheme that federal prosecutors said diverted money from a union training fund to the pockets of former leaders at the company and the union.
GM, Ford and FCA have all seen strong profits in recent years, but executives are sweating shrinking sales and risky billion-dollar bets on future electric vehicles and self-driving cars.
What to watch: Everyone was all smiles for this week's ceremonial handshake at each of the Detroit Three, but the tone will get more serious as talks intensify ahead of a mid-September bargaining deadline.
Go deeper