Mnuchin pushes Congress to act on debt ceiling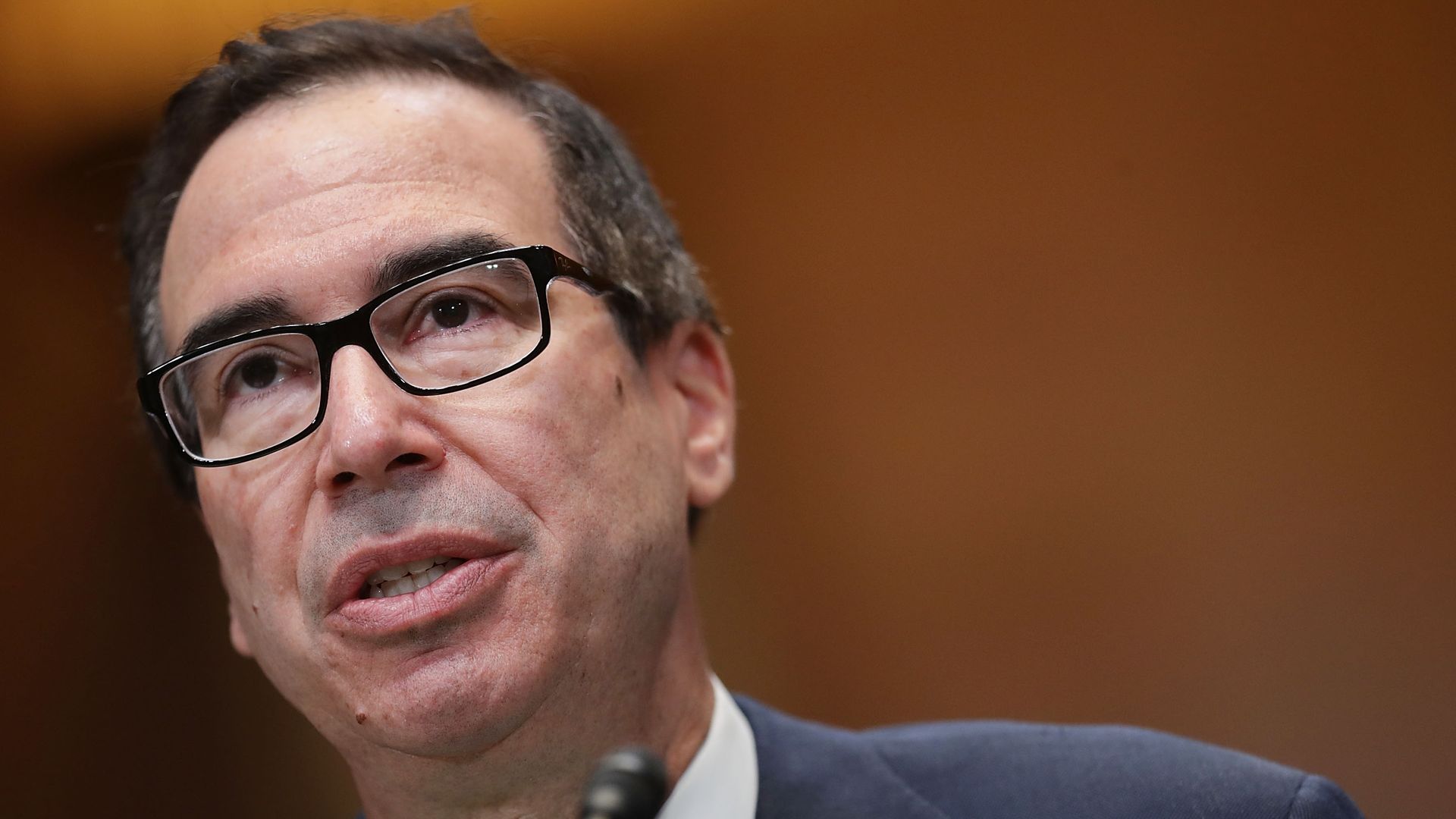 Treasury Secretary Steven Mnuchin on Friday requested that Congress increase the debt ceiling before its summer recess, suggesting the Treasury could run out of cash sooner than expected.
Why it matters: Mnuchin now says the Treasury Department could run out of cash in early September, before Congress reconvenes — a projection that beats the increasingly frantic predictions of the Bipartisan Policy Center.
Global markets tend to react when members of Congress or White House officials float anything other than drama-free debt-ceiling hikes, Axios' Jonathan Swan and Caitlin Owens note.
The state of play: House Speaker Nancy Pelosi said Thursday she wanted to find a solution to raise the debt ceiling before the House leaves for the August break on July 26, the Wall Street Journal reports.
The big picture: The U.S. budget deficit hit $747.1 billion over the first 9 months of the fiscal year, a 23% increase from the same point in 2018, Bloomberg reported on Thursday.
Go deeper: What happens if the U.S. can't pay its bills
Go deeper