Arizona Gov. welcomes Nike after criticism over cancelled sneaker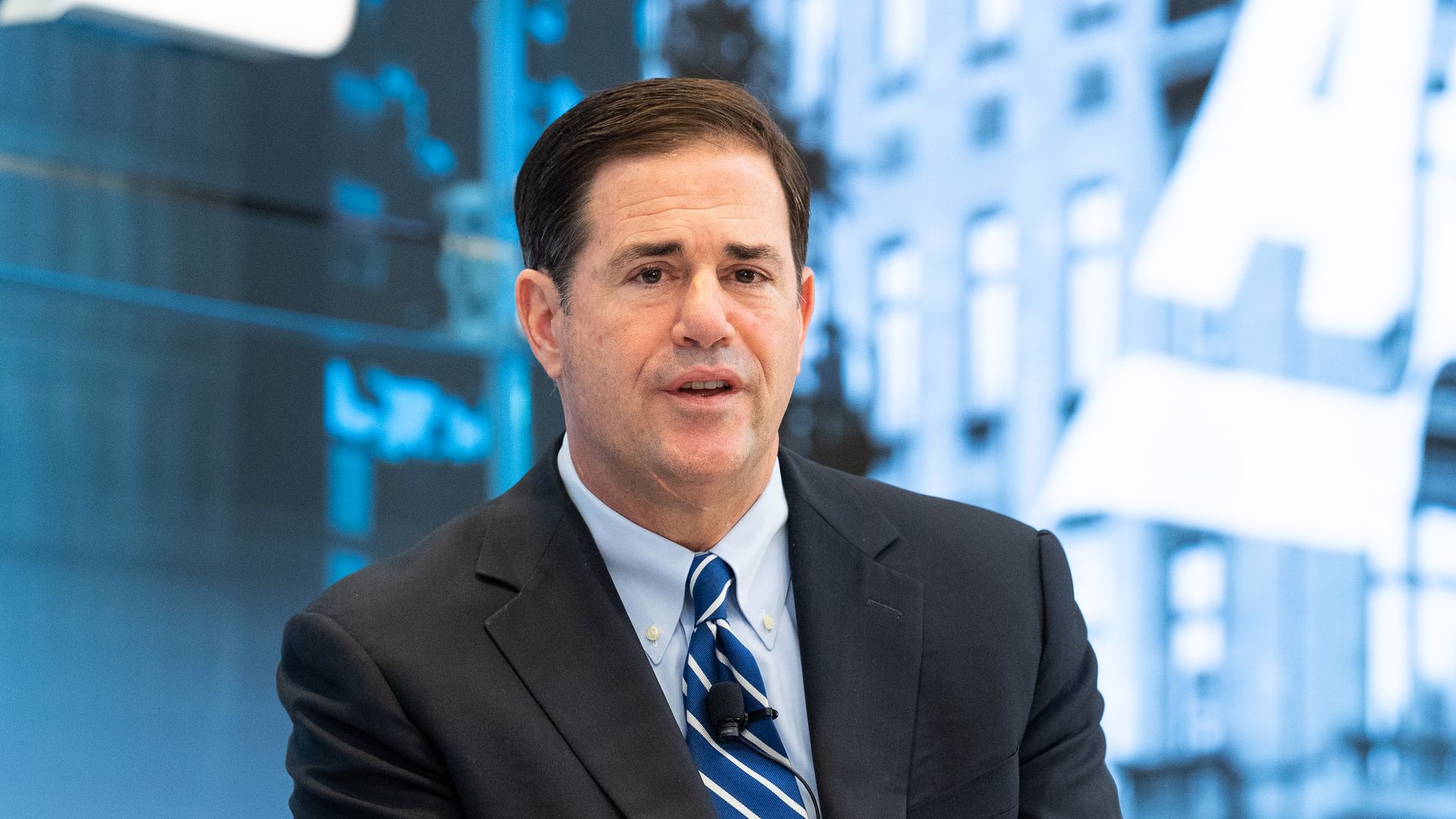 Arizona Gov. Doug Ducey's conflict with Nike over a cancelled Fourth of July sneaker appeared to have been resolved on Friday, with Ducey welcoming the shoe giant's new manufacturing facility to Goodyear.
"This is good news for Arizona and for @GoodyearAZGov. 500 plus jobs. Over $184 million in capital investment. Arizona is open for business, and we welcome @Nike to our state."
— Gov. Doug Ducey on
Twitter
The backdrop: Nike scrapped a sneaker design featuring the colonial version of the American flag from its online store after former NFL quarterback Colin Kaepernick reportedly told Nike the image is considered racist and offensive.
Ducey then slammed Nike for pulling the sneaker, threatening to slash state funding for the Nike plant and saying, "It is a shameful retreat for the company. American businesses should be proud of our country's history, not abandoning it."
Go deeper: Arizona Gov. pulls aid for Nike plant after Betsy Ross shoe line axed
Go deeper