Jill Biden: The American people know Joe Biden isn't racist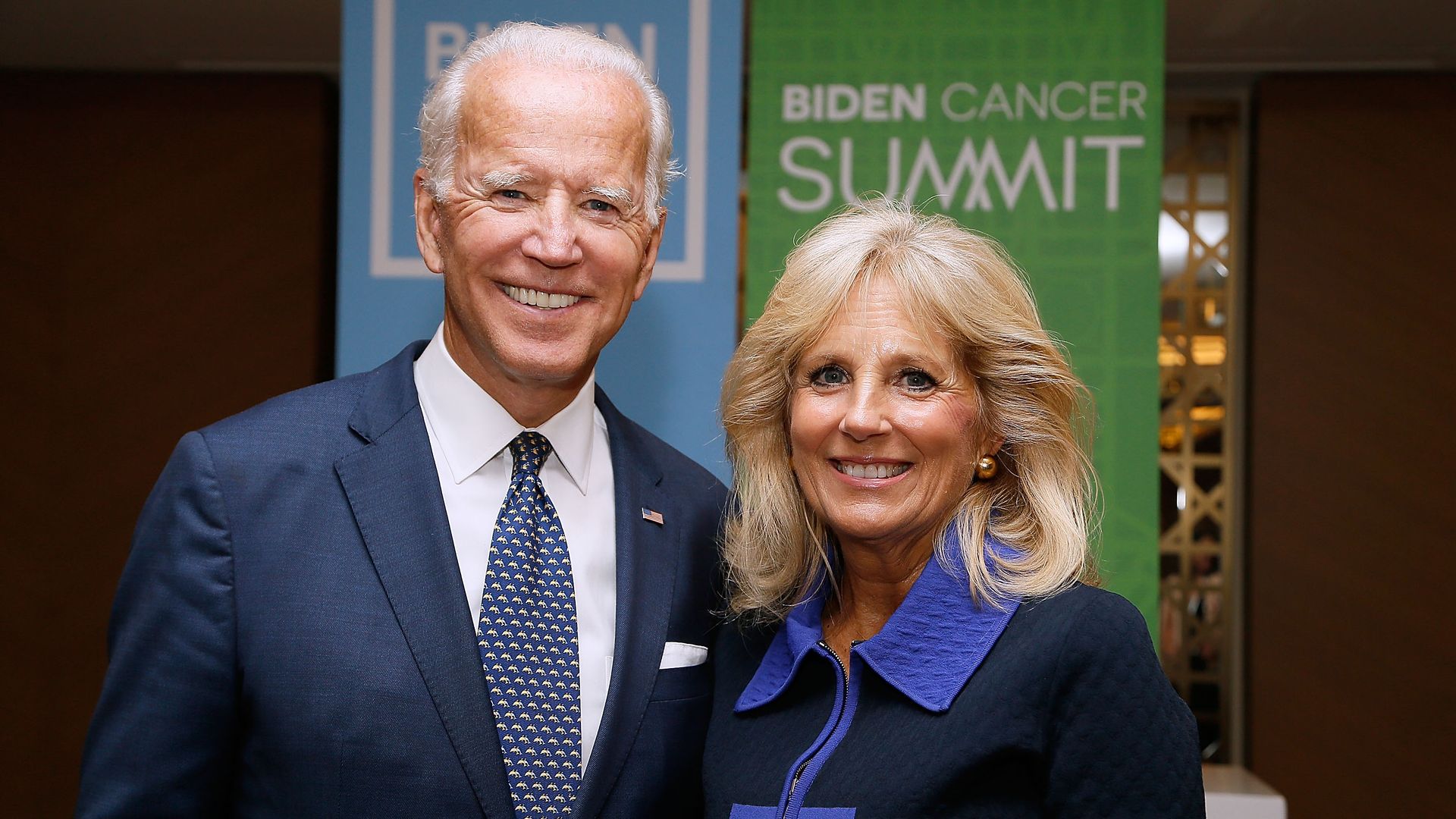 Former Vice President Joe Biden and wife Jill Biden told "Cuomo Prime Time" Monday they've been surprised by attacks from Democrats who know him since he became a presidential candidate. Jill Biden said the "biggest surprise" was Sen. Kamala Harris confronting her husband on race at the 2020 debate.
"I think that they were looking at the past. I mean, the one thing you cannot say about Joe is that he's a racist. I mean, he got into politics because of his commitment to civil rights. And then to be elected with Barack Obama, and then someone is saying, you know, you're a racist?"
— Jill Biden
Context: Harris confronted her Democratic presidential rival at the debate for opposing federally mandated busing in the 1970s, drawing from her personal experience as being "part of the second class to integrate her public schools." And she addressed his comments on working with segregationist senators, for which he has since apologized.
The big picture: Harris qualified her debate point by saying, "I do not believe you are a racist, and I agree with you when you commit yourself to the importance of finding common ground" — something CNN's Chris Cuomo pointed out to Jill Biden during his interview with the couple.
"As I heard those words I thought, 'uh oh, what's coming next? The American people know Joe Biden. They know his values. They know what he stands for. And they didn't buy it."
—
Jill Biden
In the wide-ranging interview with Cuomo, the couple also opened up about their late son, Beau, and the struggles their son Hunter has with addiction and mental illness.
Go deeper:
Go deeper