Trump publicly weighs executive order on citizenship question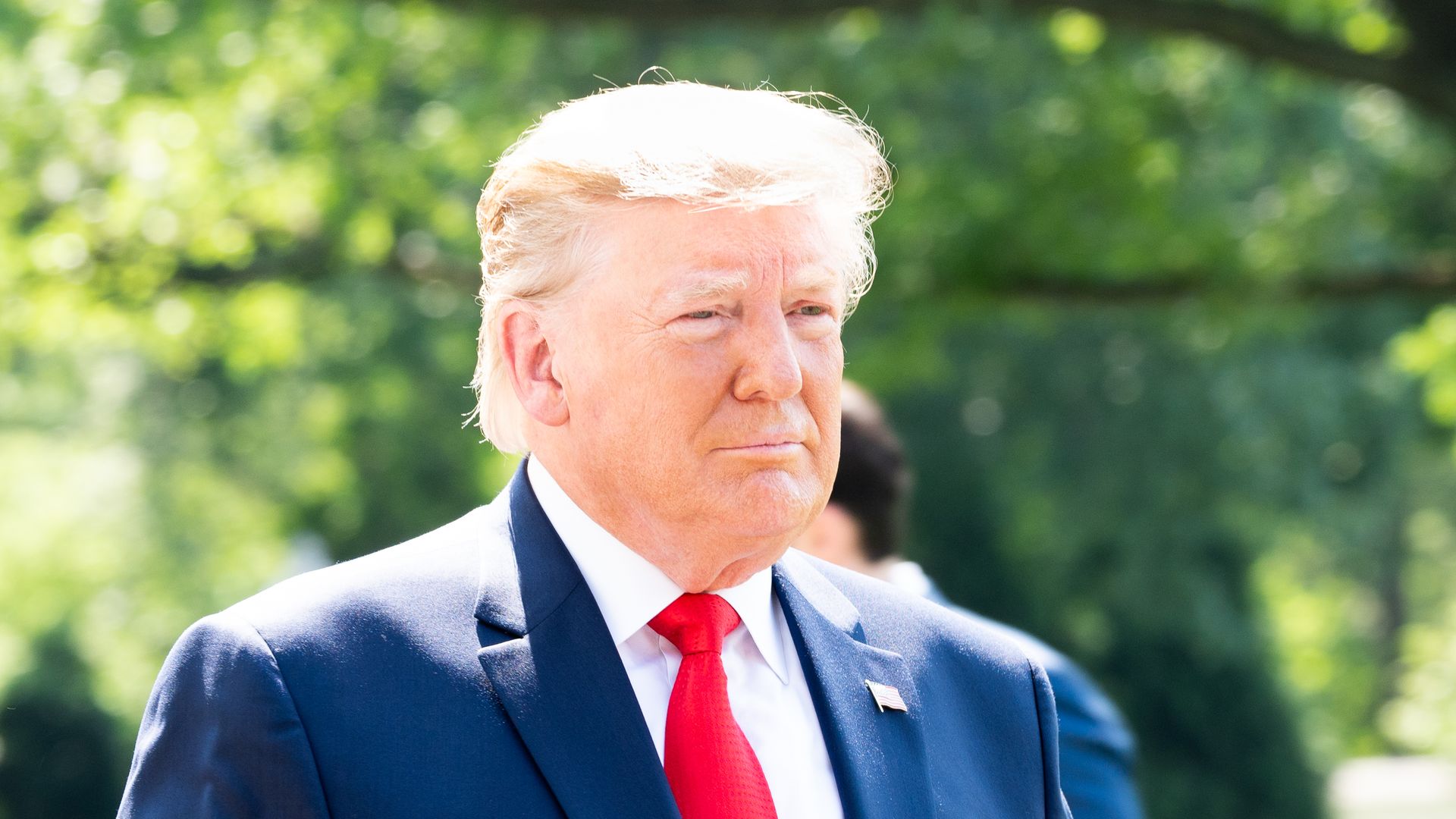 President Trump, for the first time, has publicly acknowledged that he is considering issuing an executive order to add a question about citizenship to the 2020 Census.
Driving the news: Speaking to reporters on the South Lawn of the White House today, Trump said he was thinking "very seriously" about issuing an executive order — but it was among "four or five" options he was weighing to force a citizenship question onto the Census. 
Government lawyers wrote in a federal court filing in Maryland this afternoon, per WaPo, that "the Justice and Commerce departments had been 'instructed to examine whether there is a path forward' for the question and that if one was found they would file a motion in the Supreme Court to try to get the question on the survey to be sent to every U.S. household."
Per WaPo: "The government has begun printing the Census forms without the question, and that process will continue, administration officials said."
The big picture: The Supreme Court ruled last week that the Trump administration's rationale for including the citizenship question was "contrived."
Critics of the question argue that its inclusion in the 2020 Census would deter immigrants in the country illegally from participating in the Census, meaning they'd be undercounted.
Congressional districts are decided based on total population numbers, regardless of citizenship, and some top Republican officials believe including the question could benefit the party in future elections. 
Between the lines: Former federal Judge J. Michael Luttig, who has deep ties to top officials in the Trump administration, told me:
"I believe the president of the United States will sign an executive order grounded in his full Article II constitutional powers, directing that the citizenship question be added to the 2020 Census — pending the final decision on the 2020 Census by the Supreme Court of the United States."
"I believe," Luttig added, "that there is a way to draft an executive order, constitutionally, that would be entirely consistent with and faithful to the Supreme Court's decision last week in New York v. Department of Commerce."
Luttig is known to be close to with Attorney General Bill Barr, and Solicitor General Noel Francisco clerked for Luttig.
Go deeper: Luttig drove this executive order conversation — both inside the White House and in influential circles close to the president — with an interview he conducted over email with radio host Hugh Hewitt.
Go deeper