House Oversight to subpoena Kellyanne Conway over Hatch Act violations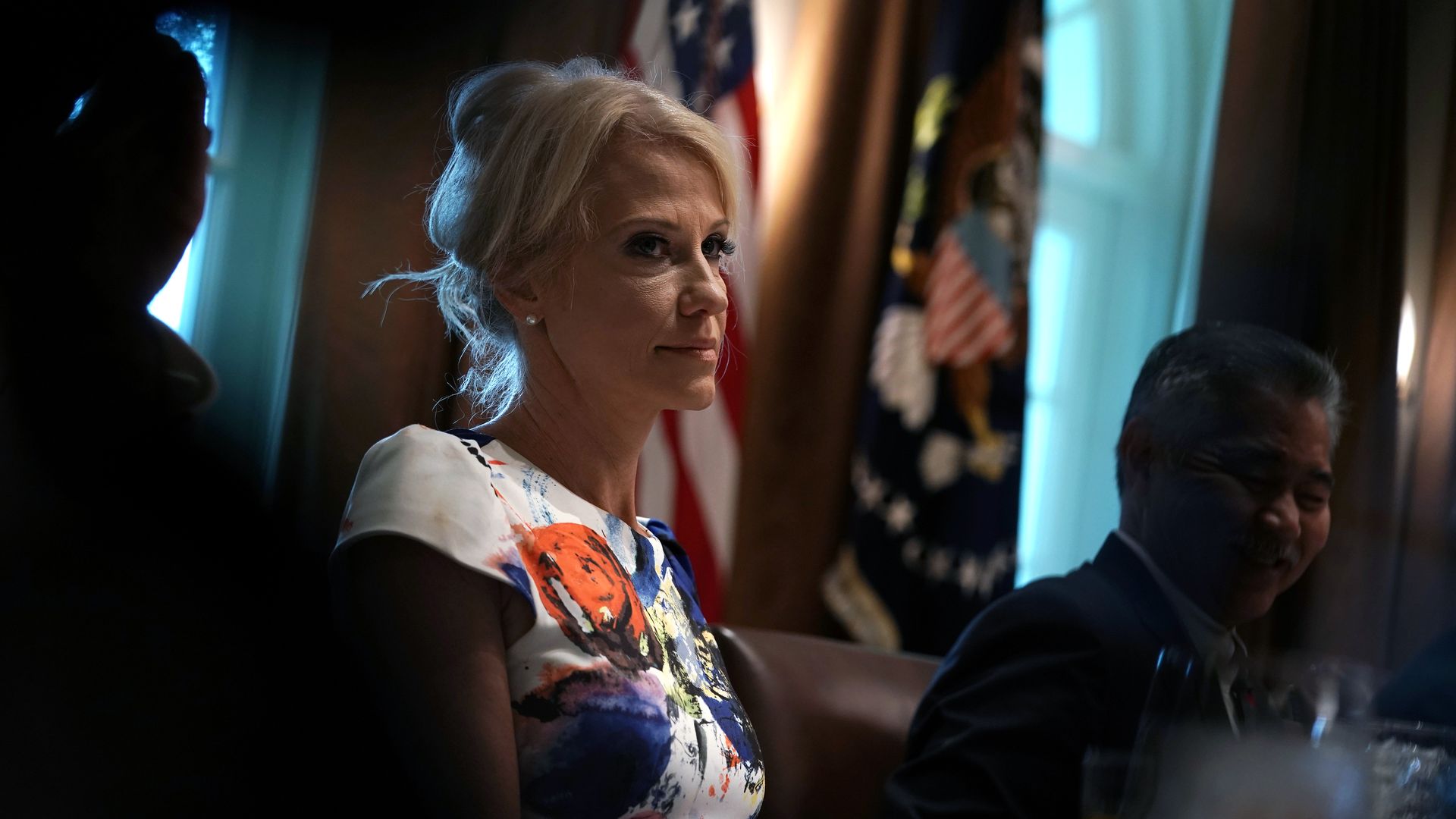 The House Oversight Committee will vote on Wednesday to authorize a subpoena for White House counselor Kellyanne Conway for testimony connected to her violations of the Hatch Act if she does not voluntarily show up to the committee's hearing.
Context: The Hatch Act bars federal employees from engaging in political activity that could influence the results of an election while operating in their official capacity. The Office of Special Counsel, a civil service watchdog, determined earlier this month that Conway violated the Hatch Act by "disparaging Democratic presidential candidates while speaking in an official capacity during television interviews and on social media," and recommended she be removed from office.
What they're saying:
Following the release of the OSC report, House Oversight Chairman Elijah Cummings said in a statement: "Trump should terminate Ms. Conway's employment immediately in light of these dozens of violations of federal law. Allowing Ms. Conway to continue her position of trust at the White House would demonstrate that the President is not interested in following the law."
The White House, meanwhile, has dismissed the allegations: "OSC's draft report is based on multiple fundamental legal and factual errors, makes unfair and unsupported claims against a close adviser to the president, is the product of a blatantly unfair process that ignored statutory notice requirements, and has been influenced by various inappropriate considerations."
The White House notified House Oversight Committee Chairman Elijah Cummings in a letter Monday that Conway would not be testifying at the hearing.
The big picture: Conway would be the fourth current or former White House official to be subpoenaed by a Democratic committee in 2019. The others are former White House counsel Don McGahn, former deputy counsel Annie Donaldson and former communications director Hope Hicks.
Memo to Oversight members:
Go deeper