The union fight down south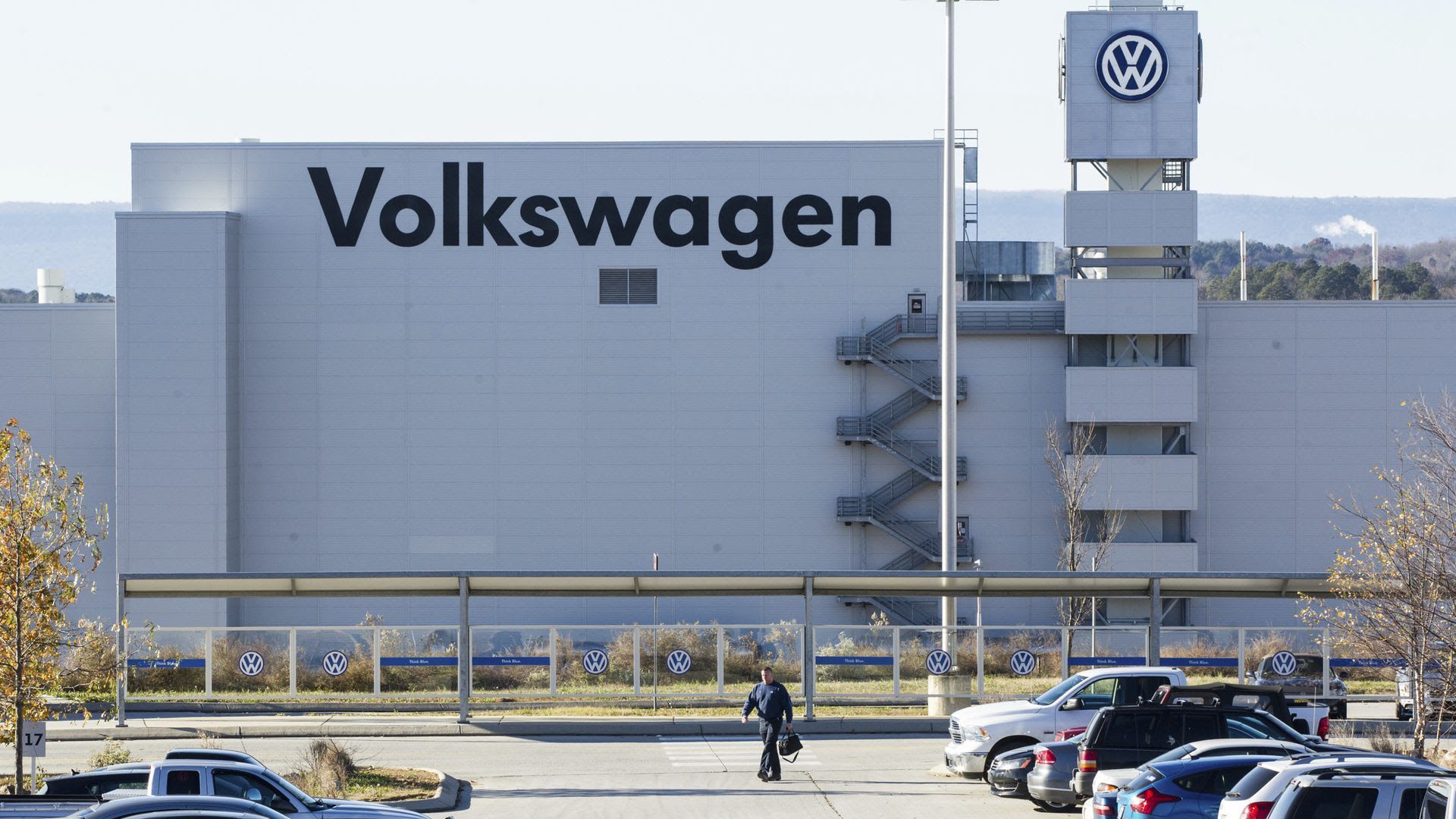 Today concludes a historic vote in Tennessee, where autoworkers are determining whether the Chattanooga VW plant will be the first foreign-owned auto plant in the South to unionize.
Why it matters: If the United Auto Workers prevail "in unionizing the plant, it will be a historic win for a labor organization that has spent decades trying to build influence outside of Detroit and represent more factory workers across the car-manufacturing sector," the Wall Street Journal reports.
"The union's membership, which hit a peak of 1.5 million workers in 1979, has fallen to about 400,000 last year," according to the WSJ.
"While the foreign-car companies build millions of vehicles each year in the U.S., none of their assembly plants," is unionized, per the WSJ.
Be smart: This story line has been running for two decades, Axios' Joann Muller says.
"I've written that southern toehold headline for 15 or 20 years. Usually politicians have their thumb on the scale. Last time at VW, it was [then-Sen. Bob Corker]. He's gone now, but I still would be surprised if this unionization vote passes."
The bottom line: Toyota and Nissan's major manufacturing operations lie in the deep South, in Alabama and Mississippi, which lack Tennessee's history of some unionization, Reuters notes.
Cox Automotive analyst Michelle Krebs tells Reuters: A"win in the Deep South is not in the cards."
Go deeper