Apple's Tim Cook meets with Trump as tariffs loom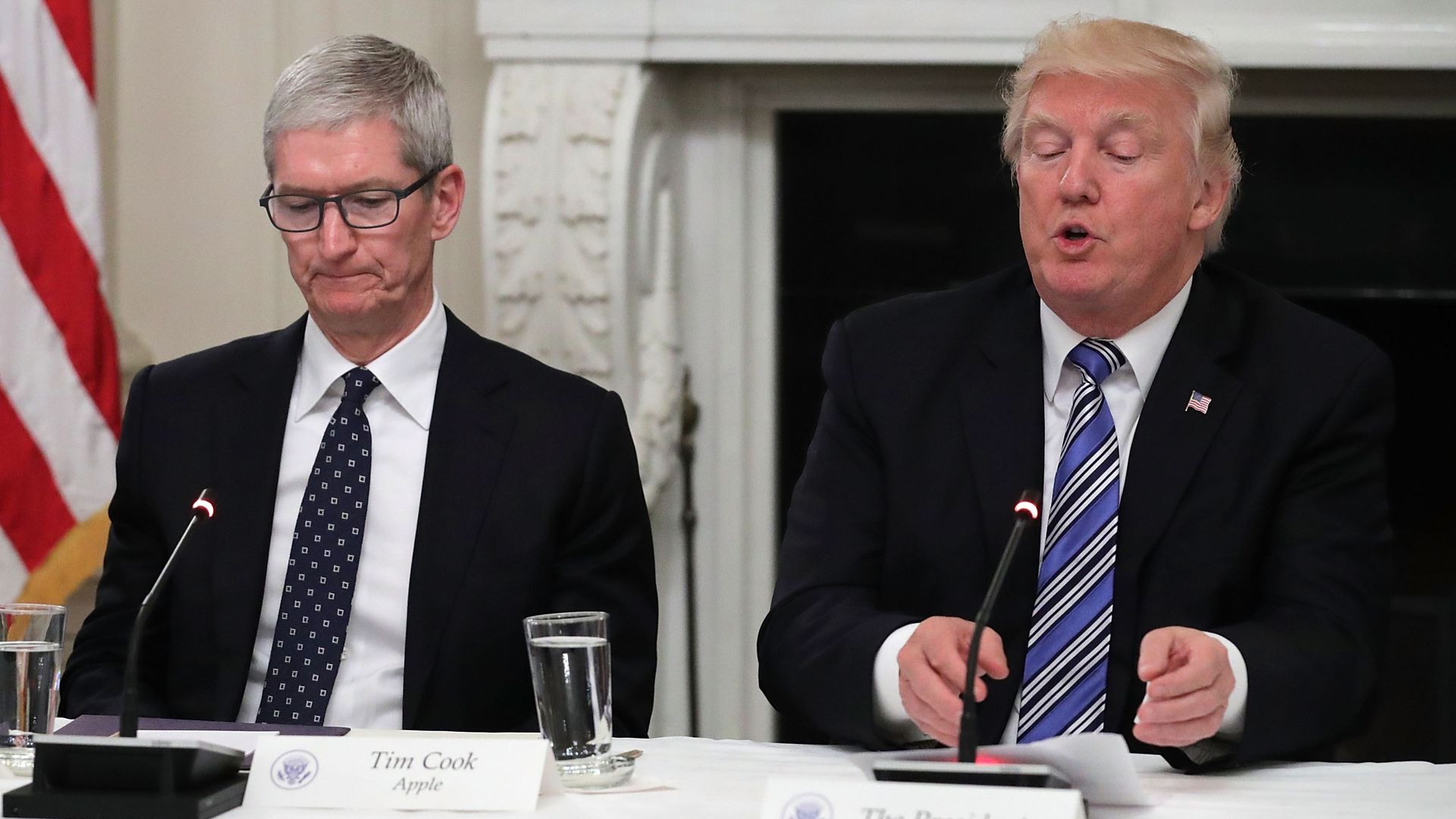 Apple CEO Tim Cook met with President Trump at the White House on Thursday.
Driving the news: It's not clear what was discussed, but it's hard to believe trade relations with China wasn't on the agenda — given the president's threat to impose an estimated $300 billion in tariffs on Chinese-made goods, including the iPhone.
Why it matters: Apple makes nearly all its iPhones in China, though supplier Foxconn said this week it has enough manufacturing capacity to make U.S.-bound iPhones outside China if it needs to. China is also a key market for Apple in terms of sales.
Context: Cook was in D.C. to attend a meeting of the American Workforce Policy Advisory Board, Trump and his daughter Ivanka told reporters.
Go deeper: Trump's newest tariff threat could raise iPhone, Nike shoe prices
Go deeper