Scoop: Why Israel still hasn't gotten a formal invitation to the Bahrain conference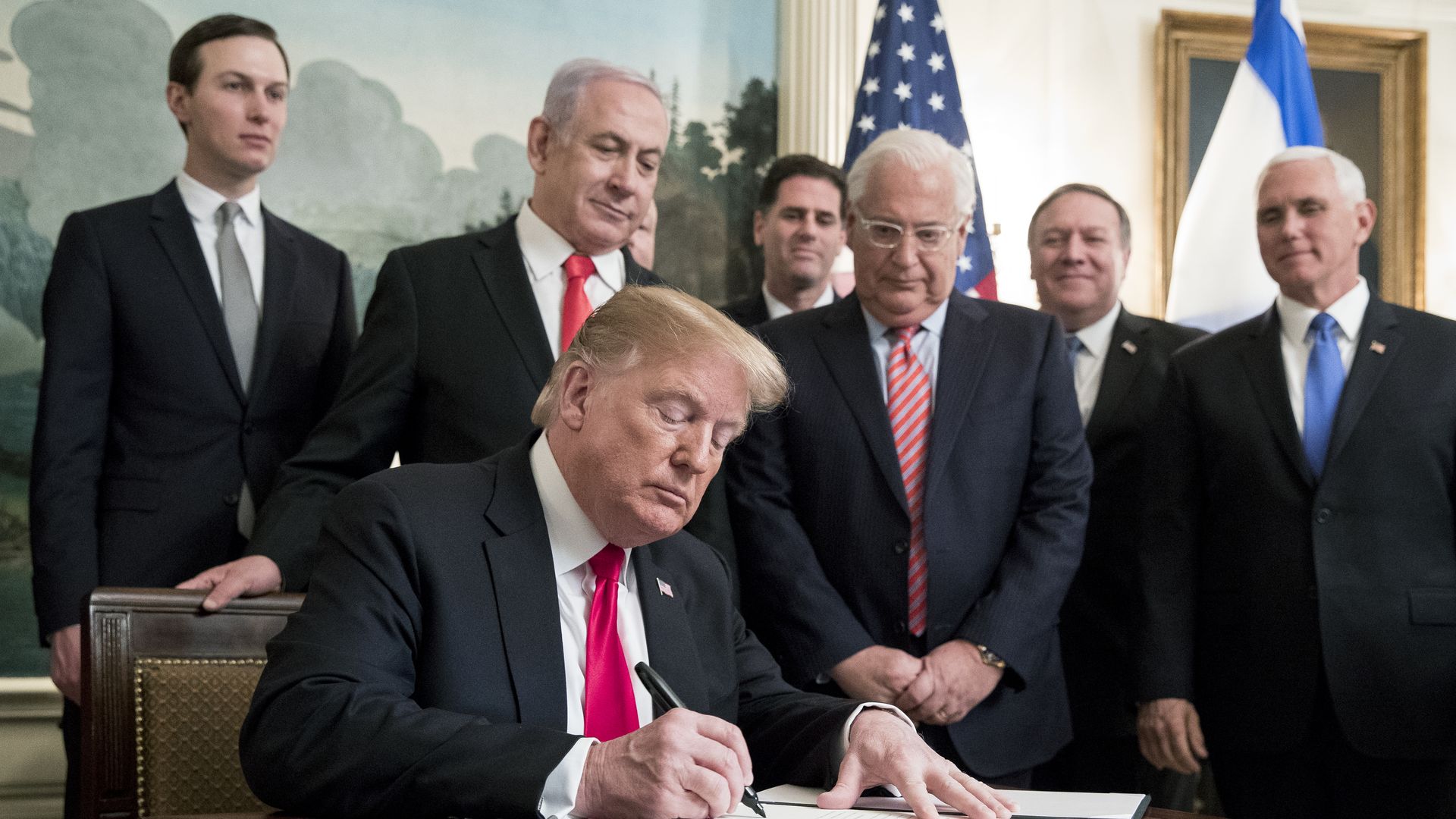 Israel still hasn't gotten a formal invitation to participate in the U.S.-led Bahrain conference, which will take place on June 25 and launch the economic part of the White House's Israeli-Palestinian peace plan. The U.S. told Israel that it must first get more confirmations from Arab and Muslim countries, according to Israeli officials.
Why it matters: Israeli officials say the fact that Israel still hasn't gotten a formal invitation is a sign of difficulties the Bahrain conference faces as a result of Palestinian pressure on Arab and Muslim countries not to attend. The officials told me the U.S. is concerned by the fact that Egypt, Jordan and other Arab and Muslim countries haven't published statements on their intention to attend the conference.
Details: A senior Israeli official told me President Trump's senior adviser Jared Kushner, who heads the White House "Peace Team," told Israeli Prime Minister Netanyahu during their May 30 meeting in Jerusalem that the U.S. is waiting for more countries — mainly Arab and Muslim ones — to RSVP for the Bahrain conference. Only then will Israel be formally invited and will the U.S. make it public.
Israeli officials told me Netanyahu has decided to send Minister of Finance Moshe Kahlon to the conference and that he informed Kahlon of this in a meeting last week. Kahlon is waiting to see if Israel gets an invitation in the next few days in order to decide whether to go to Washington before the conference to coordinate with Kushner and Treasury Secretary Steven Mnuchin. 
The White House refrained from commenting on this story.
Go deeper: Kushner uncertain Palestinians are capable of governing themselves
Go deeper