The prison labor you benefit from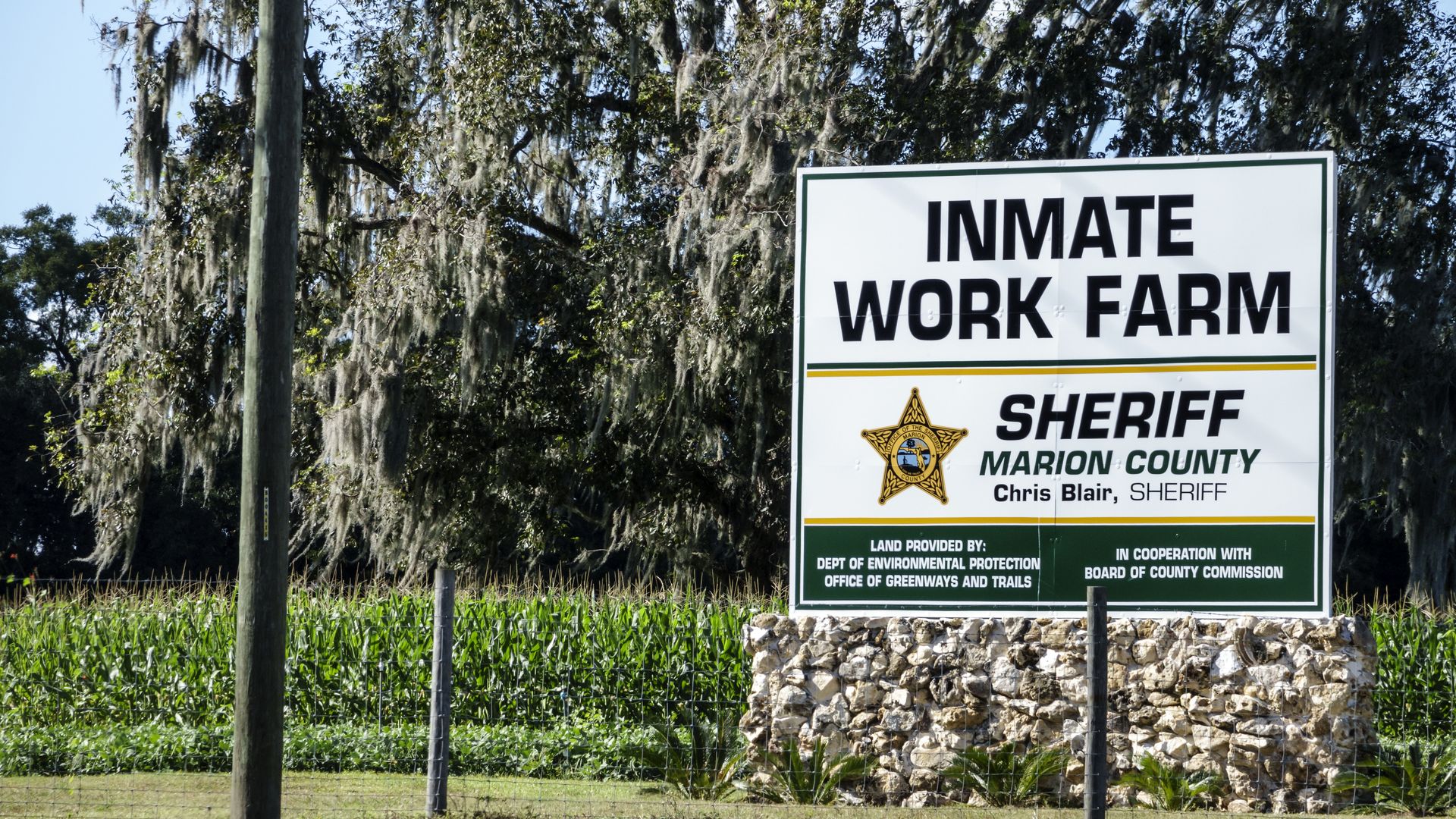 Prison labor is behind some products and services Americans use every day — from call centers and Whole Foods goat cheese to farmer's market fruit.
By the numbers: About 18,000 incarcerated people participate in publicly run prison programs that offer vocational training, while providing labor to private companies through Federal Prison Industries, also known as UNICOR.
But prison reform advocates see these programs as a form of modern slavery where incarcerated people often make less than $1 per hour and companies aren't always upfront about their labor practices.
A look inside: At a local strawberry festival about 50 miles west of Washington, D.C., Virginia's Department of Corrections showcased produce grown by incarcerated people on local, government-owned farms.
Incarcerated people are paid 45 cents an hour for the labor, and can earn various certifications such as a forklift operator license or commercial pesticide handler permit, according to the program's director John "Kenny" Raiford.
The vast majority of the vegetables and fruits grown go back to prison kitchens, which has helped lower food costs. But some asparagus and melons are sold locally.
Go deeper:
Go deeper