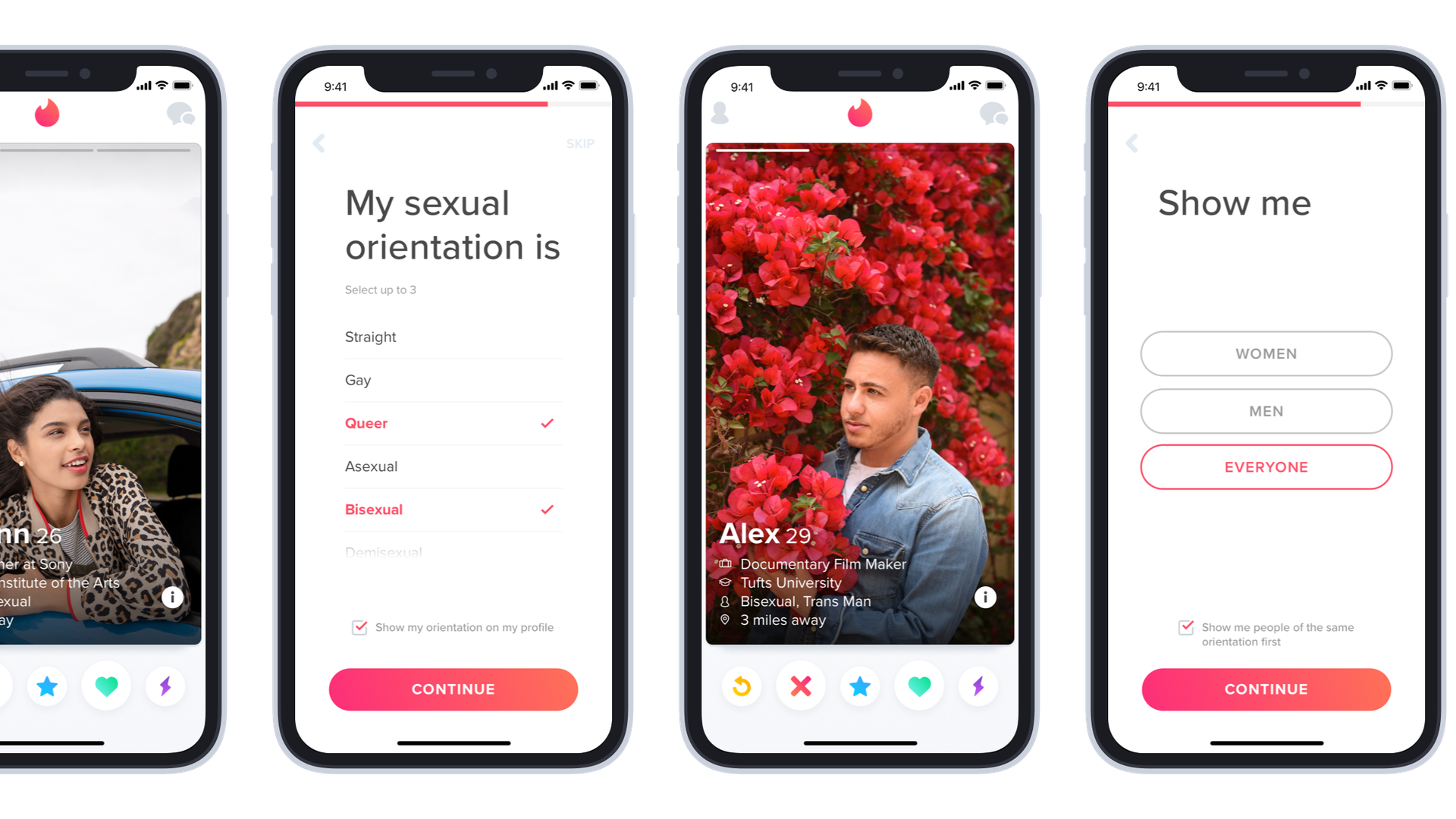 Tinder is adding several options to make it easier for people to describe their sexual orientation and find matches better suited to them.
Why it matters: Sexuality and gender are complicated and many people say they have experienced either frustration, discrimination or both when using dating apps.
Details: The update adds sexual orientation to Tinder's standard onboarding process and users can also choose up to three words to describe their sexual orientation in their profiles.
Between the lines: Tinder worked with GLAAD on the new options, as it did back in 2016, when it worked to improve the experience for transgender daters.
What they're saying:
Tinder CEO Elie Seidman: "Tinder was launched in 2012 and so much has evolved since then in terms of how we view and discuss sexual identity.  We've heard the call for an update like this from our bisexual, pansexual, queer and asexual, communities on Tinder."
GLAAD Chief Communications Officer Rich Ferraro: "What seems like a simple change is going to mean a lot to LGBTQ users who want to share their full selves on the app."
Go deeper