DNC to require each 2020 debate to feature at least 1 woman moderator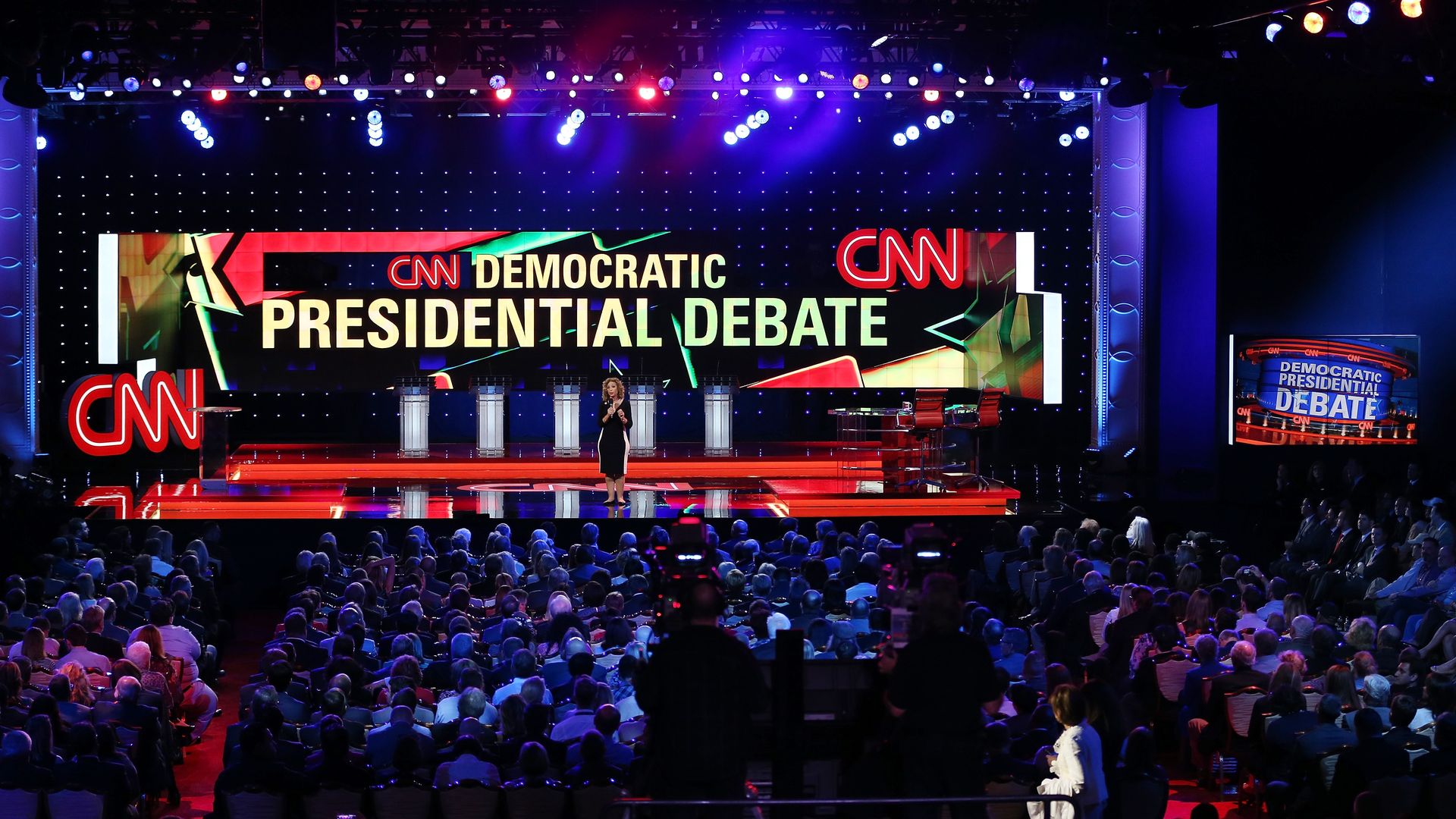 The Democratic National Committee announced a new requirement on Thursday that each of the 2020 Democratic presidential debates will include at least 1 female moderator, Refinery29 reports.
Why it matters: Fresh off 2018's "Year of the Woman," 6 females have entered the 2020 presidential race — more than ever before. The DNC has taken action to help guarantee the debates during this election cycle touch on topics such as child care and paid family leave.
What they're saying: A DNC spokesperson told Refinery29:
"The DNC is committed to an inclusive and fair debate process. That means that all 12 DNC sanctioned debates will feature a diverse group of moderators and panelists including women and people of color, ensuring that the conversations reflect the concerns of all Americans."
The big picture: While the DNC strives for diversity among its moderators, the organization faced resistance after announcing increased requirements for candidates to participate in the debates. Some operatives and activists are concerned the new qualifications could make it more challenging for candidates of color and women to qualify, per Buzzfeed.
Go deeper