Trudeau to raise abortion restrictions issue with Pence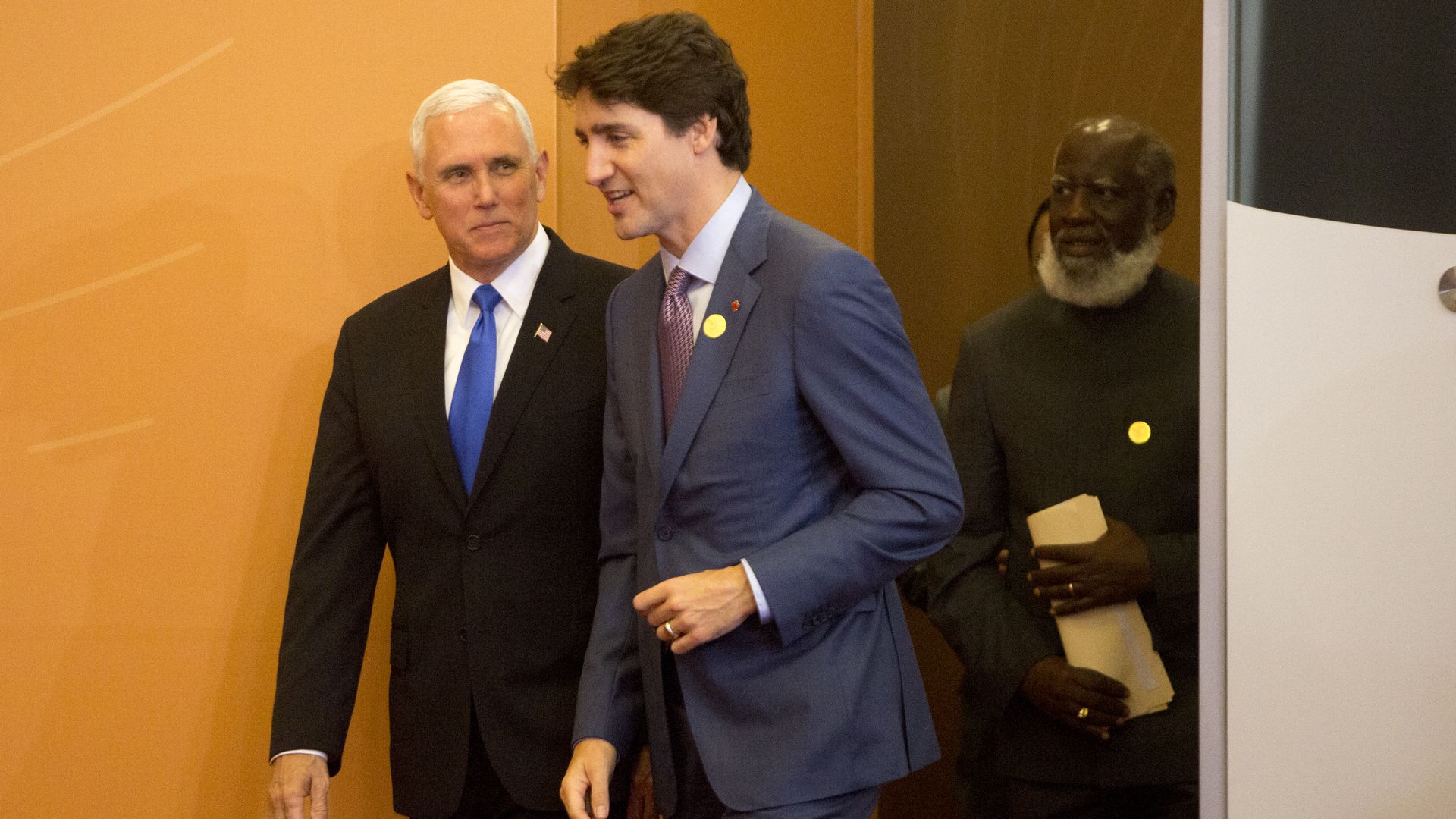 Canadian Prime Minister Justin Trudeau told reporters Wednesday he plans to raise the issue of abortion restrictions with Vice President Mike Pence when Pence visits Canada this week to discuss the new North American trade deal.
"Obviously I am very concerned with the situation around the backsliding of women's rights that we're seeing from conservative movements here in Canada, in the United States and around the world. I will have a broad conversation with the vice president in which, of course, that'll come up."
Go deeper: Where abortion restrictions stand: The states that have passed laws
Go deeper