Former Obama official advocates for women-focused Cabinet post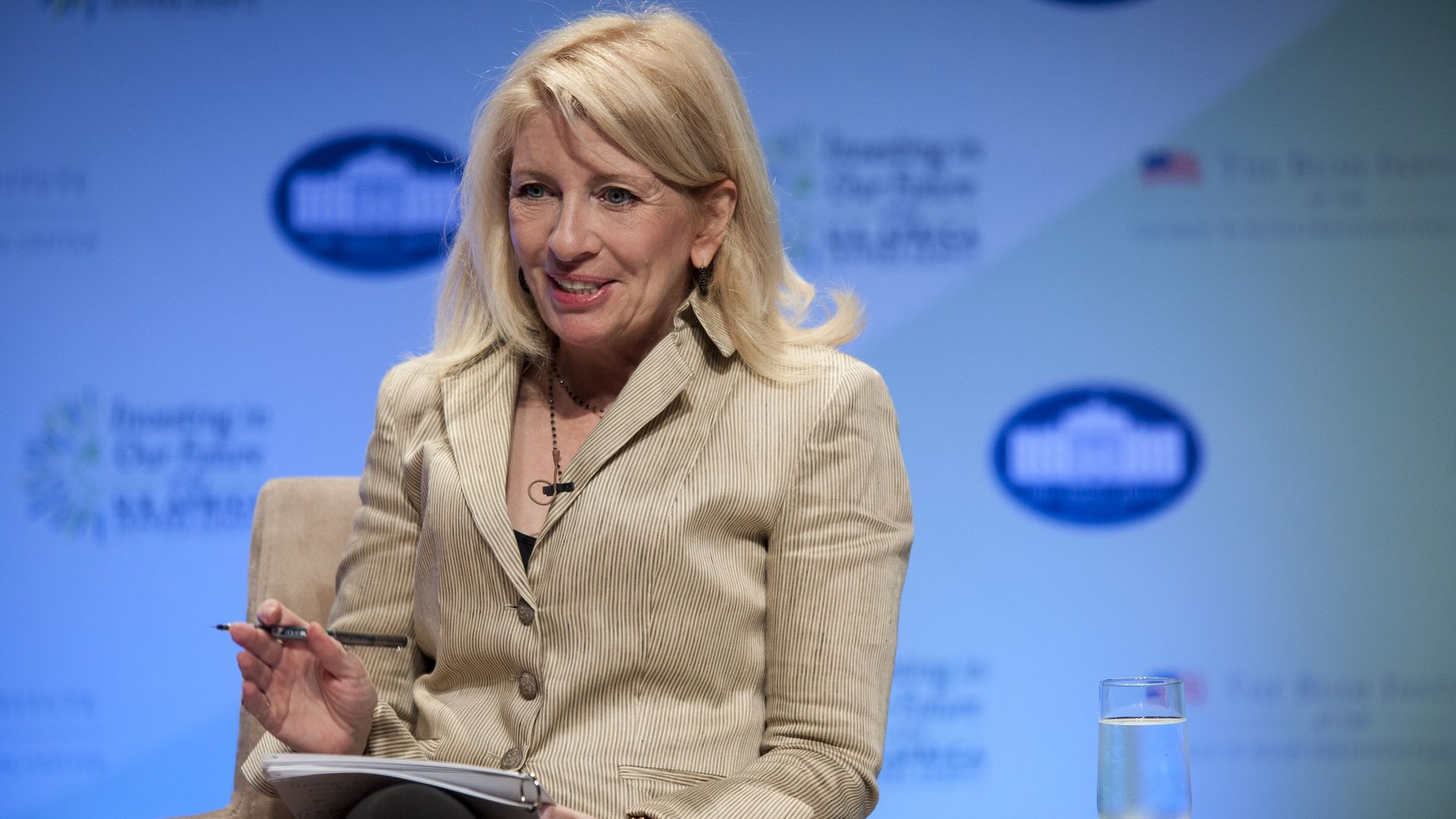 Cathy Russell, who was U.S. ambassador for global women's issues during the Obama administration, calls in a USA Today op-ed for a Cabinet-level post focused on women, from pay to health to harassment.
The big picture: She bases her argument on the Trump administration's little support for women when he dissolved the Obama administration's Council on Women and Girls in the White House. More attention is needed, she said.
Highlights:
"The legislative branch, newly empowered with a record number of women, should establish a federal department for women and families that would direct and coordinate the various government offices focused on women's issues."
"The agency would be a part of the Executive Office of the President, similar to the director of national intelligence or the chair of the Council of Economic Advisers."
"Other countries already do this."
Go deeper: Top activists launch Supermajority to harness women's political power
Go deeper