Road congestion is costing the U.S. billions and jobs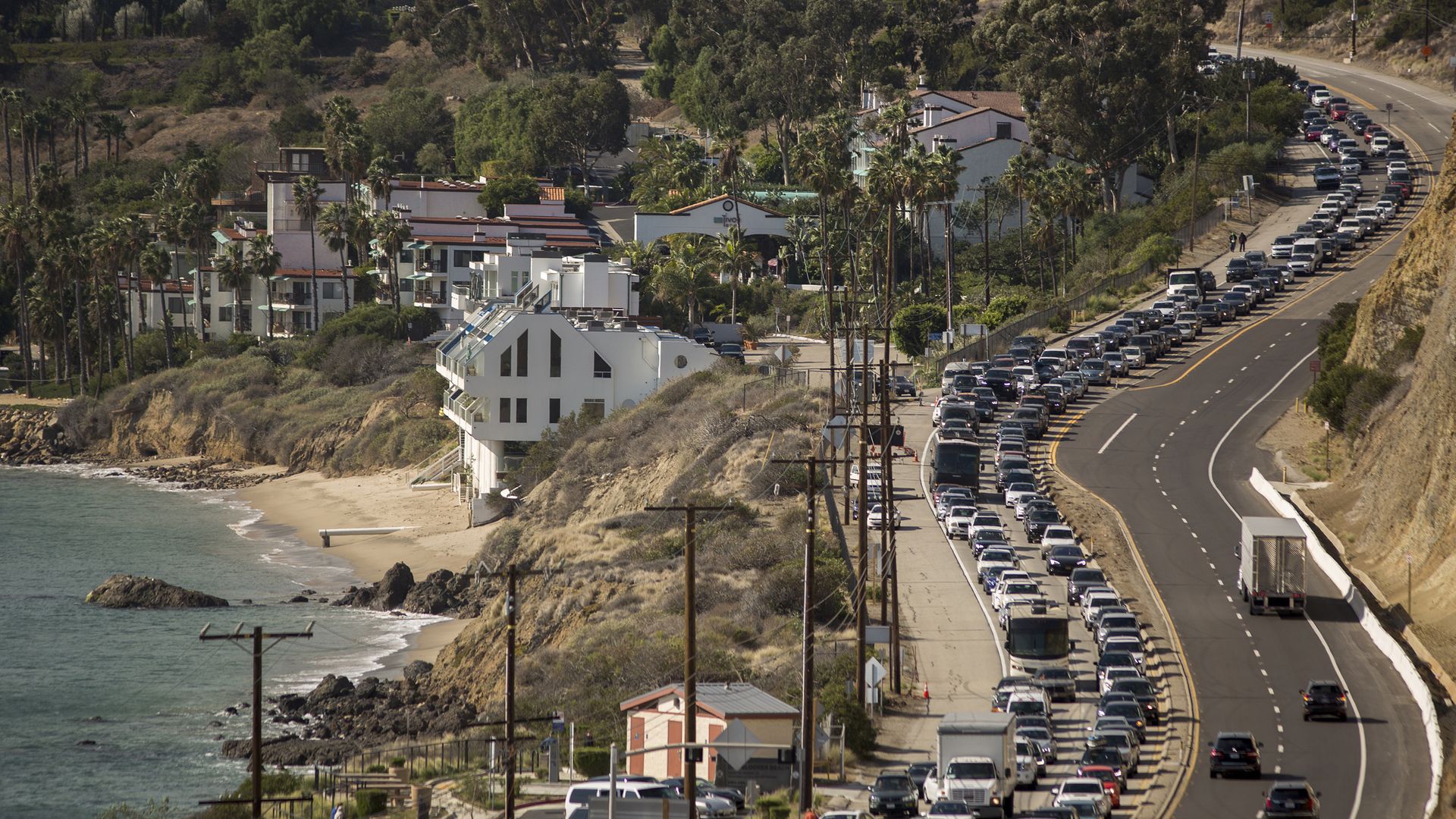 Memorial Day weekend is one of the busiest travel weekends, but nearly 47.5 million Americans will avoid road trips because of road congestion — costing the U.S. close to $30 billion and 248,000 jobs according to a survey by the U.S. Travel Association.
Why it matters: Most of the drivers surveyed said they would be willing to pay more to avoid road congestion, a public response that could prompt Congress to move faster on infrastructure development.
Key findings:
For every added hour of road congestion, there is an 18% drop in the number of Americans interested in traveling.
Two-thirds of travelers said they'd rather pay a few dollars each way of the trip than spend an added 1.5 to 2 hours in traffic.
Most drivers said an added gas tax would not deter them from traveling or negatively impact the experience.
Go deeper