Earth just had its second-hottest April on record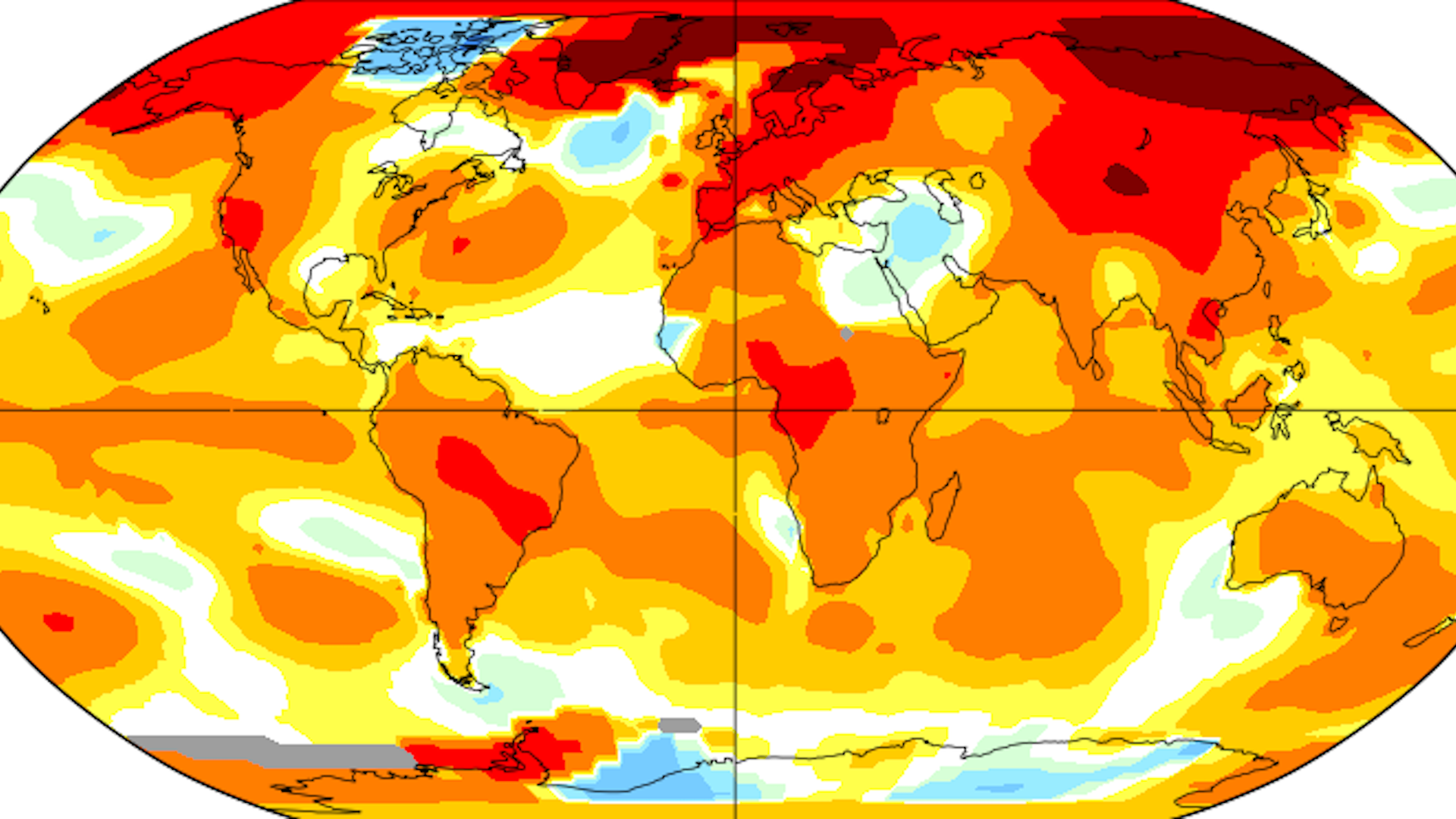 The globe just experienced its second-warmest April since reliable instrument data began in 1880, according to NASA, NOAA and the Japan Meteorological Agency.
Why it matters: The unusually warm April follows a top 3 hottest March, and indicates that the Earth is headed for yet another top 3 warmest year on record. In addition, Arctic sea ice extent reached a record low for April, NOAA reports. This follows recent news that carbon dioxide levels in the atmosphere edged past 415 parts per million for the first time in human history, likely becoming the highest level on record in at least 3 million years.
Human activities, such as burning fossil fuels for energy and chopping down forests, are causing carbon dioxide levels to increase at a quickening pace.
Details: According to NASA, April saw a global temperature anomaly of 0.99ºC, or 1.8ºF, above the 20th century average. This was cooler than only April 2016, when a powerful El Niño event in the Pacific Ocean helped add to a natural boost in global temperatures that were already elevated due to human-caused climate change.
Right now, a weak El Niño event, featuring unusually warm water in the tropical Pacific Ocean along with an increase in showers and thunderstorm activity near the equator, is helping to add additional heat to the atmosphere.
The Arctic, including Greenland and Siberia, was particularly mild during April, and the Greenland melt season got off to an especially early start.
A recent study found that the world's largest island has shed ice nearly 6 times faster in the past decade when compared to the 1980s.
The context: Last year was Earth's 4th-warmest year on record, coming in behind 2016 — the planet's warmest recorded year — as well as 2015 and 2017.
The world's 5 warmest years have all occurred since 2014.
9 of the 10 warmest years on record since reliable data began in 1880 have occurred since 2005.
Global carbon dioxide emissions from the burning of fossil fuels such as coal, oil and natural gas ticked up in 2018 to the highest levels in recorded history, according to the Global Carbon Project and the International Energy Agency.
According to Berkeley Earth researcher Robert Rohde, carbon dioxide levels have "increased more in the last 15 years than they did in over 9,000 years prior" to when fossil fuels were first introduced.
Climate scientists have shown that urgent, significant cuts to greenhouse gases are needed in order to prevent global warming from causing potentially devastating impacts around the world.
Go deeper:
Go deeper