After Lion Air crash, Boeing rebuffed pilots' call for software fix or 737 MAX grounding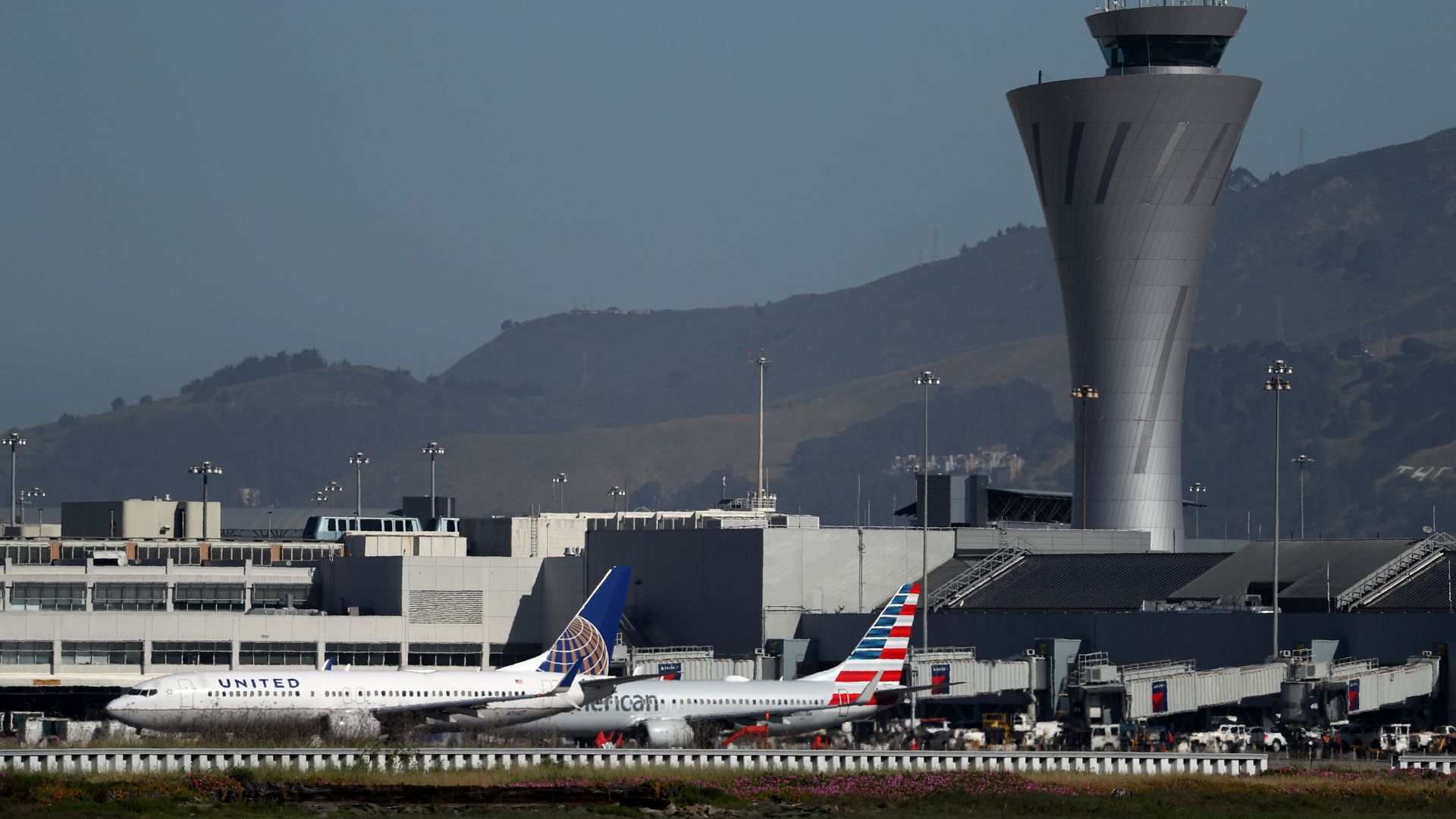 American Airlines' pilots union pressed Boeing executives to fix the planes' anti-stall software or ground the 737 MAX after the fatal Lion Air crash in November 2018, but corporate leadership refused to listen — reports the New York Times.
Our thought bubble from Axios' Andrew Freedman: It's unusual to have pilots unions ask an aircraft manufacturer to correct a safety feature or possibly ground an aircraft in the first place. For them to be rebuffed on such a request is even more remarkable. This indicates a breakdown in trust between Boeing and the pilots flying its 737 MAX jets after the crash of the Lion Air plane in October and before the Ethiopian Airlines accident in March. Lawmakers and federal investigators are looking into what Boeing told pilots unions about the plane's anti-stall system known as MCAS, which is suspected to have contributed to both crashes.
Details: The meeting between the union and Boeing executives became confrontational as pilots asked Boeing to issue an emergency airworthiness directive, per the New York Times.
Boeing vice president Mike Sinnett insisted pilots had sufficient training to be able to handle any issue with the anti-stalling software.
The pilots were reportedly frustrated that Boeing didn't notify them about the new software until after the Lion Air crash in Indonesia.
American pilot Todd Wissing was disheartened that the MCAS system had not been included in the training manual for the 737 Max. Boeing reportedly said it expected all pilots to know what to do if a plane's tail moved uncontrollably.
Sinnett admitted there were design flaws that Boeing was looking into, but they didn't want to "rush" into any solutions.
Sinnett also said he was confident in the planes.
Context: The fleet of Boeing 737 MAX 8 aircraft was grounded after deadly crashes in Indonesia and Ethiopia killed 346 people. Errors in the anti-stall software played a role in both crashes.
Go deeper: What we've learned from the Boeing 737 MAX crashes
Go deeper