Scoop: Israel passed White House intelligence on possible Iran plot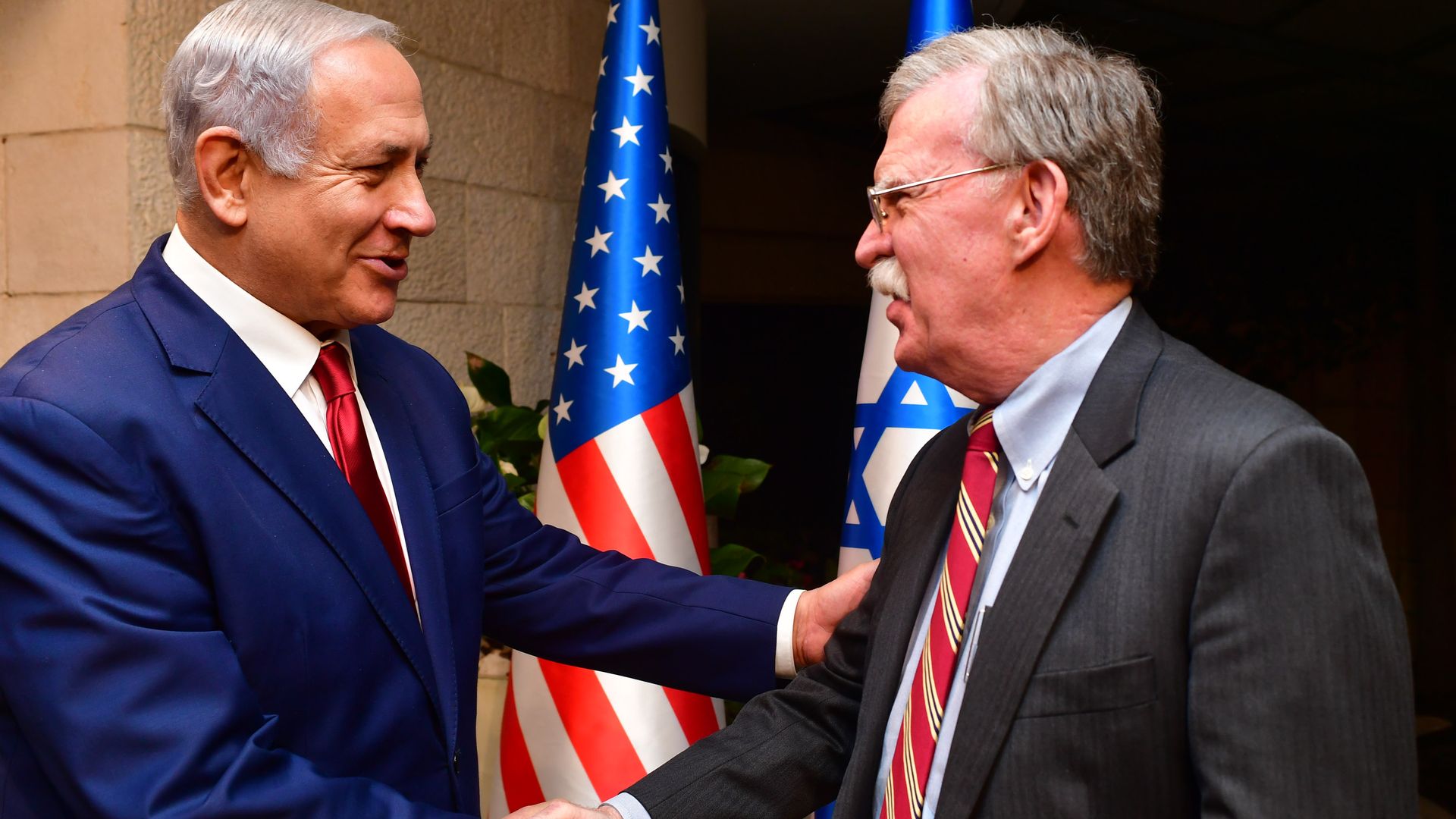 Israel passed information on an alleged Iranian plot to attack U.S. interests in the Gulf to the U.S. before national security adviser John Bolton threatened Iran with "unrelenting force" last night, senior Israeli officials told me.
Why it matters: Bolton's unusual and aggressive statement included news that the U.S. would move an aircraft carrier to the region. The officials said intelligence gathered by Israel, primarily by the Mossad intelligence agency, is understood to be part of the reason for Bolton's announcement.
Behind the scenes: Information about possible Iranian plots against the U.S. or its allies in the Gulf were raised two weeks ago in talks held at the White House between an Israeli delegation headed by national security adviser Meir Ben Shabbat and a U.S. team led by Bolton, the Israeli officials told me.
The intelligence about a possible Iranian plot is not very specific at this stage, but the officials said it was clear the threat was against a U.S. target in the Gulf or U.S. allies like Saudi Arabia or the UAE.
The bottom line: An Israeli official told me Mossad drew several scenarios for what the Iranians might be planning:
"It is still unclear to us what the Iranians are trying to do and how they are planning to do it, but it is clear to us that the Iranian temperature is on the rise as a result of the growing U.S. pressure campaign against them, and they are considering retaliating against U.S. interests in the Gulf."
— Israeli official
Go deeper