Minnesota repeals "abominable law," makes marital rape illegal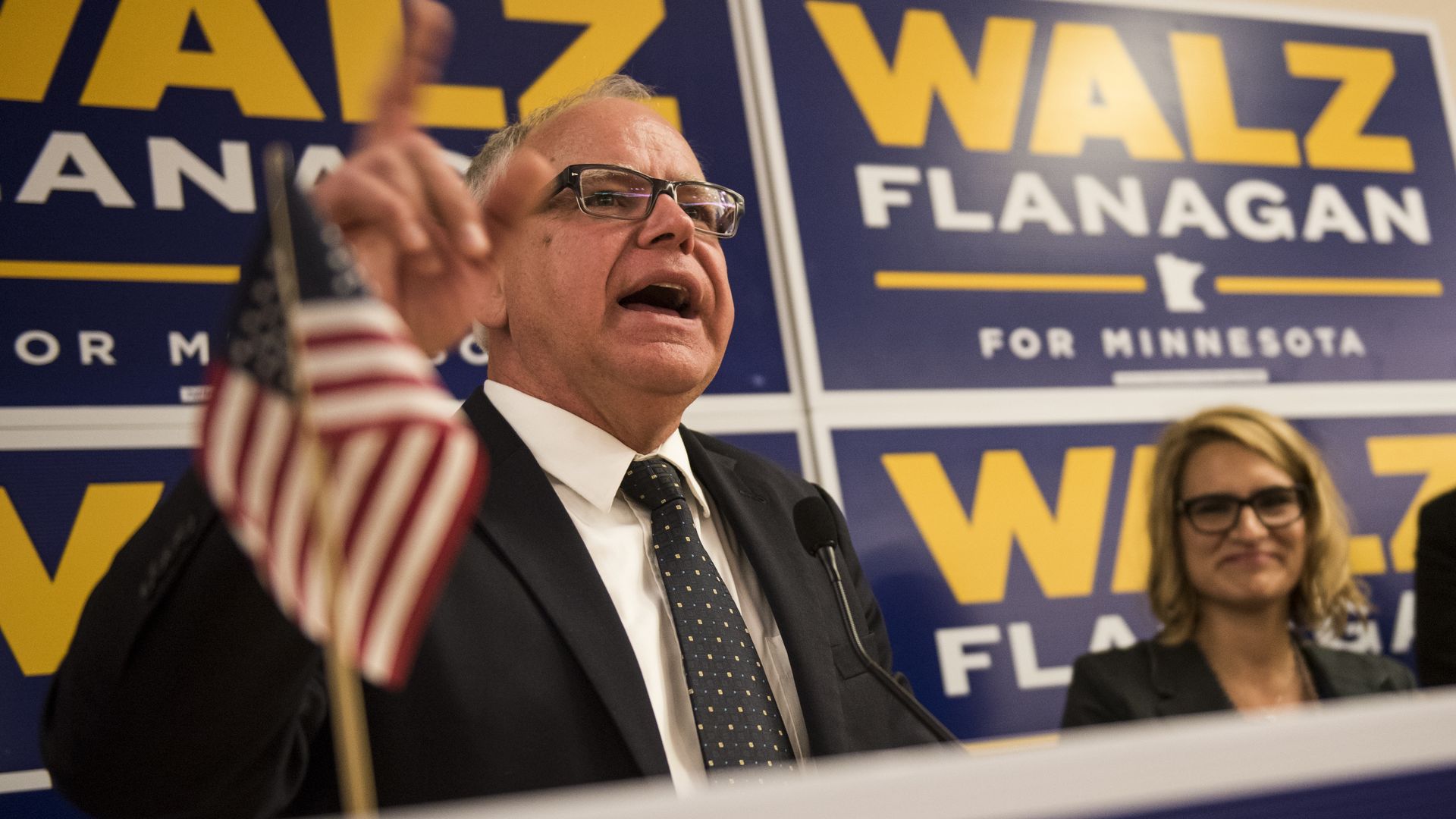 Minnesota Gov. Tim Walz signed a bill earlier this week declaring marital rape illegal and repealing the state's previous exemptions, reports AP.
The state of play: The state house approved the bill 132-0, while the Minnesota senate unanimously voted 66-0 this week. Previously, the law protected a rapist if he or she lived with the victim and had a prior voluntary sexual relationship. State Rep. Zack Stephenson, who wrote the bill, called the marital rape exception an "abominable law," in a statement, Reuters reports.
The big picture: Marital rape was made illegal in all 50 states by 1993, but many loopholes and remnants of the historic "spousal defense" persisted, per AP. Maryland made marital rape illegal in 2017, reports the Baltimore Sun. Meanwhile, Ohio lawmakers are continuing to close these loopholes, intending to reintroduce a similar bill later this month, per NPR.
Go deeper: Tech companies step in to stop date rape
Go deeper