Venezuela crisis: Guaidó calls for crippling strikes in bid to oust Maduro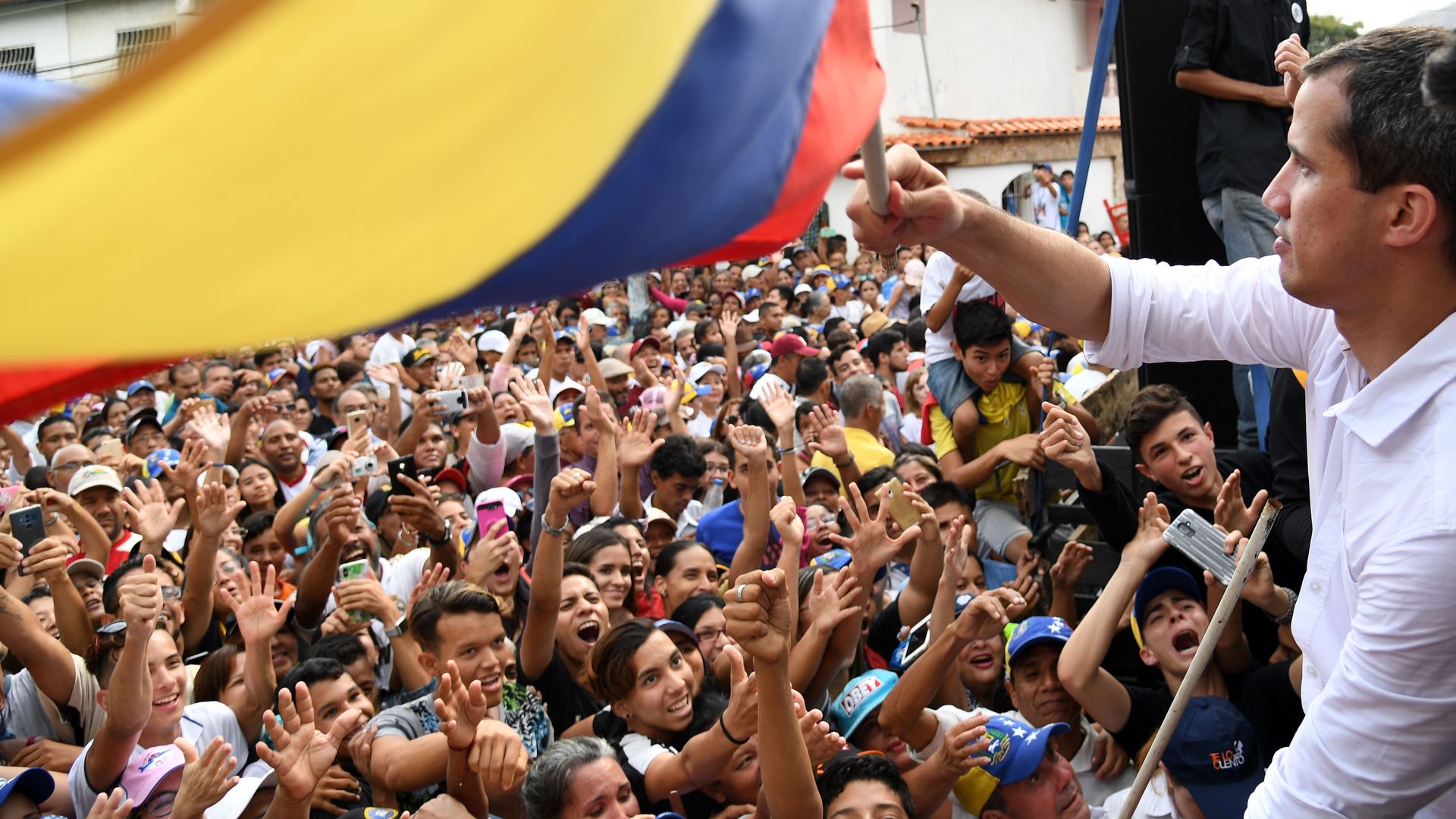 Venezuelan National Assembly President Juan Guaidó called for nationwide, crippling strikes Thursday and for more mass demonstrations, as clashes with Maduro regime forces continued into the night.
The latest: Guaidó told Fox Business Network's "'Trish Regan Primetime" Wednesday he's "very close" to his goal of toppling President Nicolás Maduro, but AP reports his call for a widespread military uprising had yet to materialize, as street clashes continued across Venezuela into the night.
Details: Fox Business host Trish Regan asked Guaidó about concerns the escalating violence could lead to civil war. He said through a translator Venezuela was no longer polarized and "between 91 and 95 percent of our population wants change."
What he's saying: President Trump told the show the U.S. was doing everything it could "short of ... the ultimate" to help Venezuelans, who've been suffering amid crippling sanctions. Regan pressed him to elaborate on options open to the U.S., but Trump said he didn't like to mention them "because they're pretty tough."
The other side: Maduro said he said he'd have no hesitation in imprisoning "a handful of traitors" believed responsible for stirring up an opposition to his government.
Go deeper: Opposition's gambit stalls after day of tumult rocks Venezuela
Go deeper