Military sexual assaults reported in Pentagon survey jump to 20,000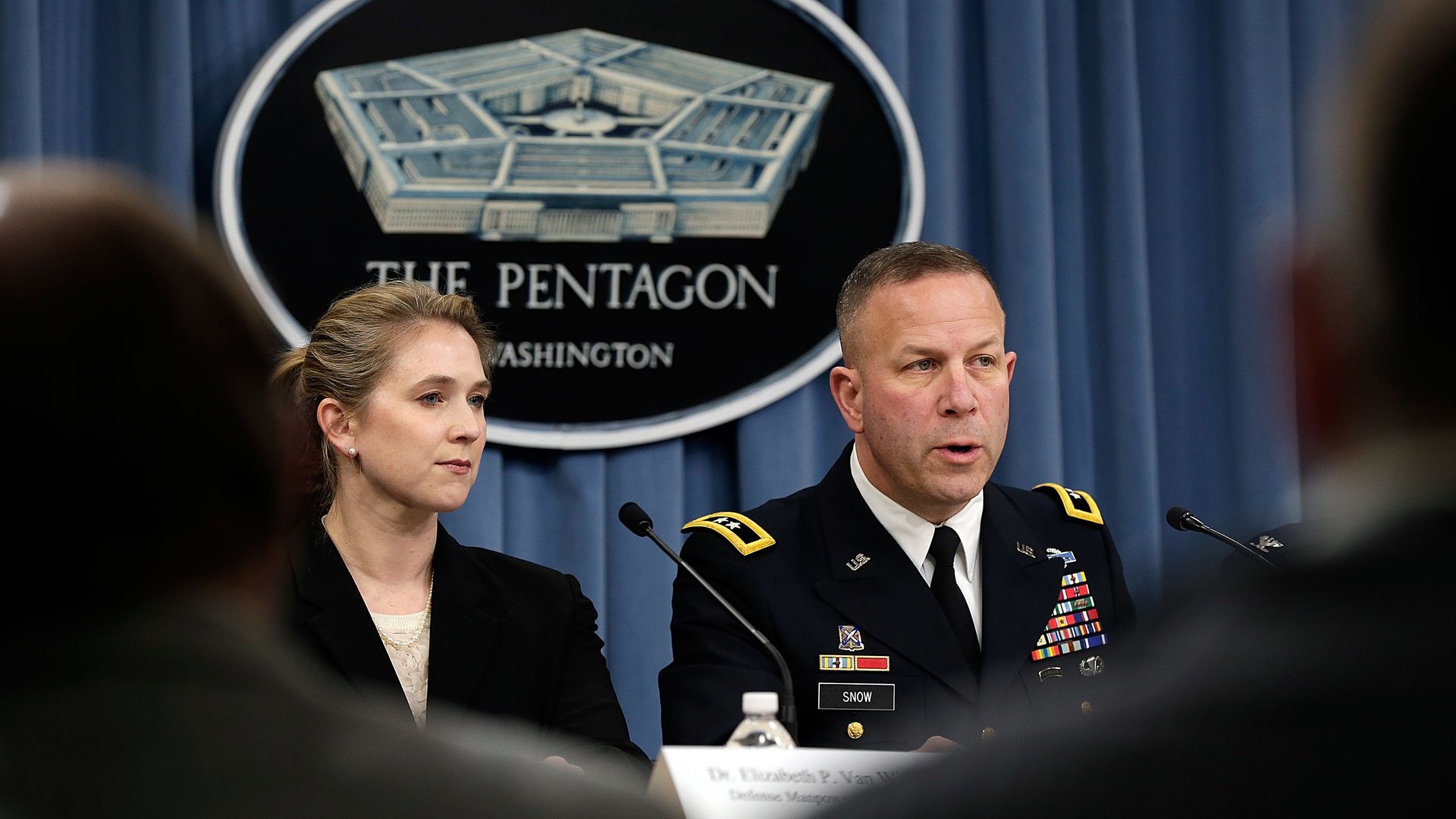 Sexual assaults jumped across all four military services to 20,500 last year — a rise of almost 38% from 2018 — survey results the Pentagon released Thursday show.
Details: The figures of the anonymous survey found more than 85% of victims knew their assailant and alcohol was a factor in 62% of the assaults. The statistics are close to the same number of sexual assaults reported in 2014, when 20,300 were recorded. Pentagon officials told ABC News the results would lead to changes in its sexual assault prevention efforts.
By the numbers: In fiscal 2017, the department received 6,769 reports of sexual assault involving service members as either victims or subjects of criminal investigation — a 9.7 percent rise over the 6,172 reports made in fiscal 2016. There was also an increase in reported sexual assaults that year.
The big picture: The military has taken steps to try and prevent sexual assault in the military. In March, Sen. Martha McSally (R-Ariz.) told a subcommittee of the Senate Armed Services Committee addressing the issue she was raped by a superior officer while she served in the U.S. Air Force.
Dr. Elizabeth Van Winkle, executive director of the Office of Force Resiliency for the Defense Department told ABC News there were indications of progress in some areas, but "this is not the direction that we want to go ... So we have to adjust course."
Go deeper:
Go deeper