Alleged Poway attacker pleads not guilty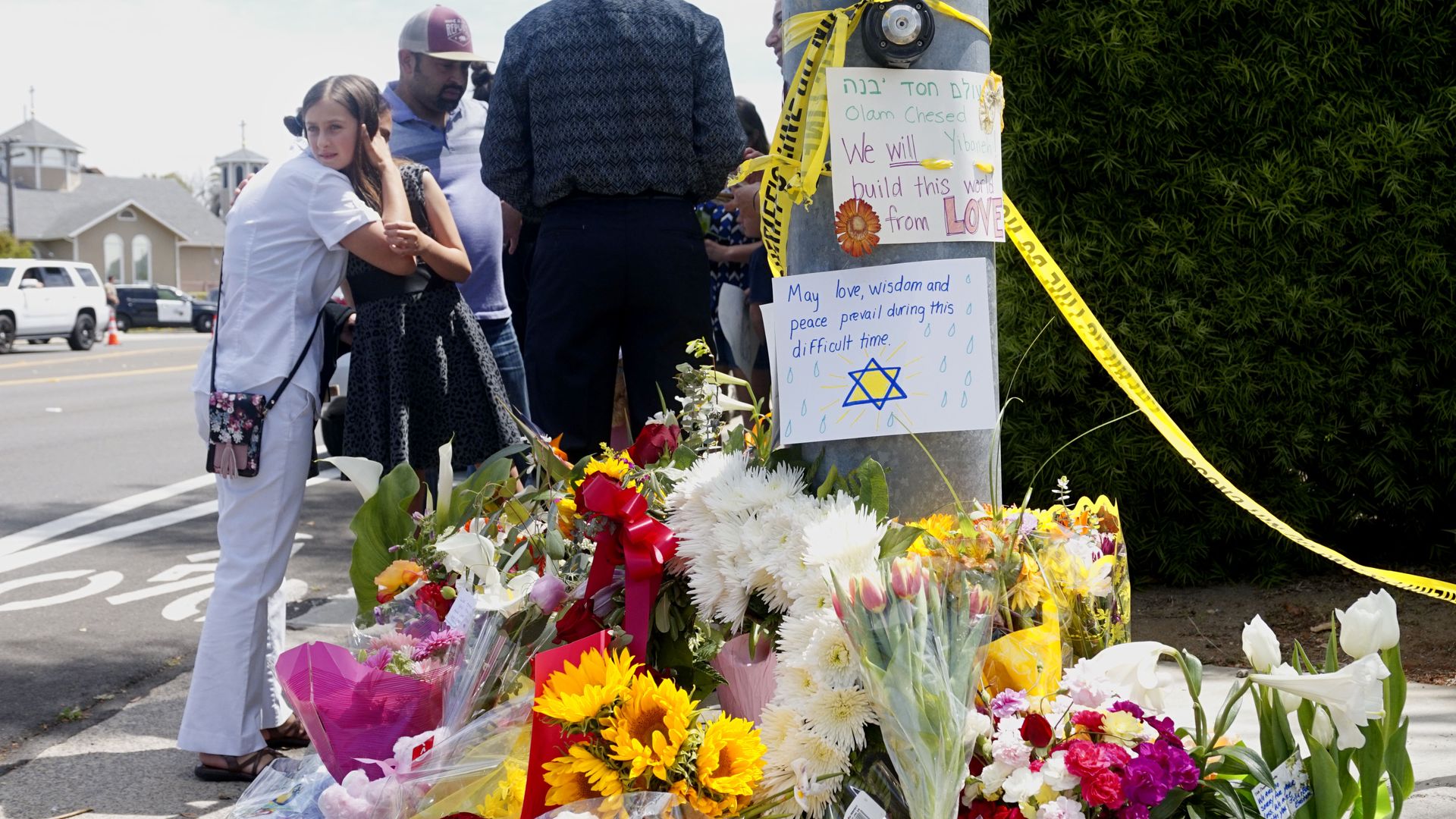 John Earnest appeared in court on Tuesday and pleaded not guilty to murder charges following Saturday's attack on Chabad of Poway, in which 1 woman was killed and 3 were left injured, The Daily Beast reports.
Driving the news: The 19-year-old suspect remained silent during his arraignment as the public defender assigned to his case entered his not-guilty plea. The judge has ordered Earnest to be held without bail for allegedly murdering Lori Kaye, 60, along with with 3 other counts of attempted murder. San Diego County District Attorney Summer Stephan's office is reportedly weighing whether to pursue a life without parole prison sentence or the death penalty. Prosecutors say the alleged shooter purchased the semiautomatic rifle — the weapon used in Saturday's attack — legally.
The big picture: Saturday's attack has been characterized as a hate crime. On Monday, Earnest's parents released a statement saying: "[O]ur sadness pales in comparison to the grief and anguish our son has caused for so many people. ... To our great shame, he is now part of the history of evil that has been perpetrated on Jewish people for centuries."
Go deeper: Poway synagogue shooting: Rabbi speaks out after surviving fatal attack
Go deeper