Kansas Supreme Court ruling could spark challenges to abortion bans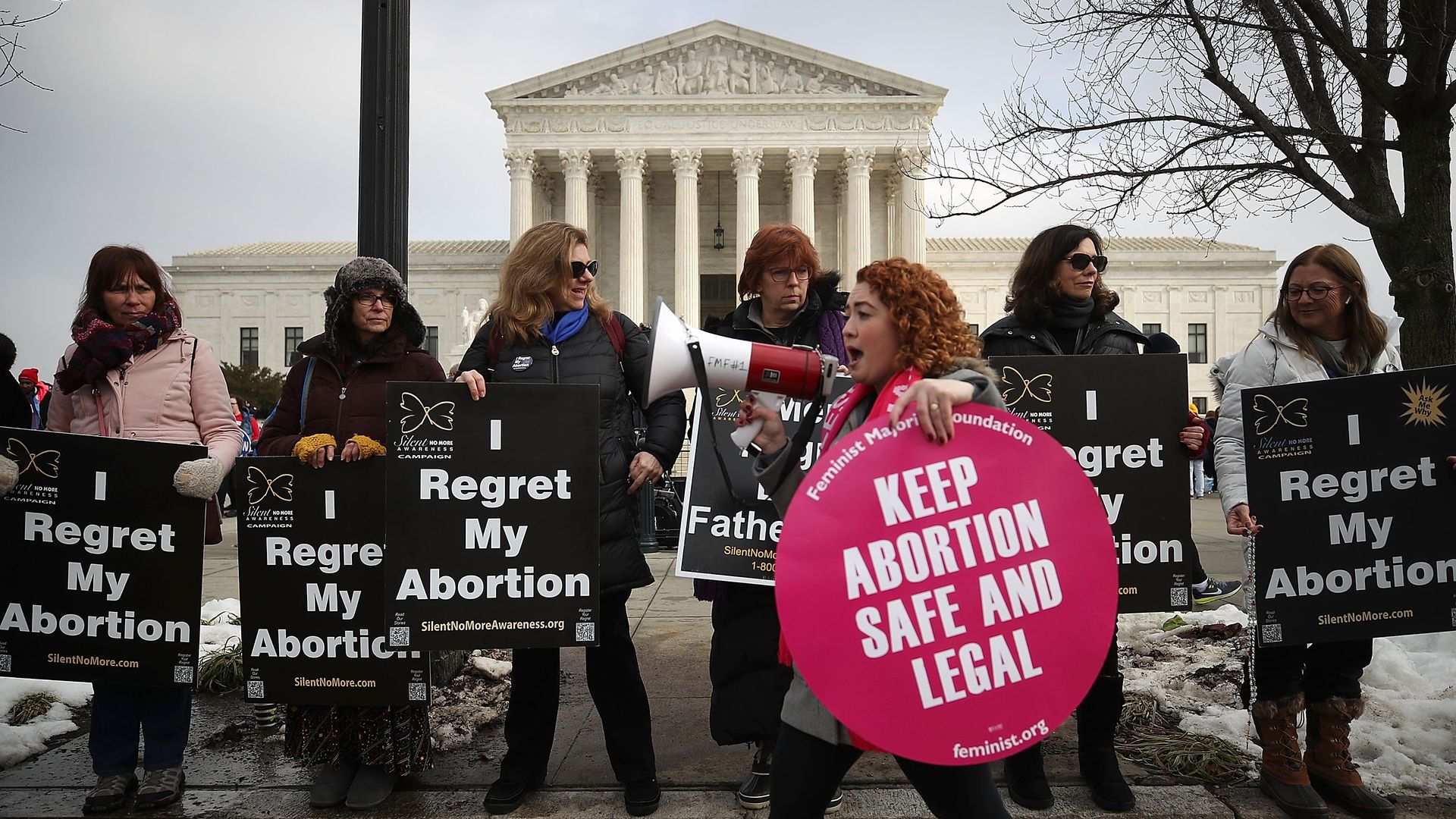 The Kansas Supreme Court ruled Friday that the state constitution protects a woman's right to terminate a pregnancy, NPR reports.
The impact: This ruling, which blocks a 2015 Kansas law that banned second-trimester abortions, could set the stage for future legal challenges to state laws that restrict abortion access. "[M]ore than 11 states across the Midwest and south have been passing laws that ban abortion procedures after six weeks — often before women even know they are pregnant," per the Washington Post.
Go deeper: Federal judge says he'll block Trump's abortion measures
Go deeper