Florida Supreme Court upholds DeSantis' decision to suspend Broward County sheriff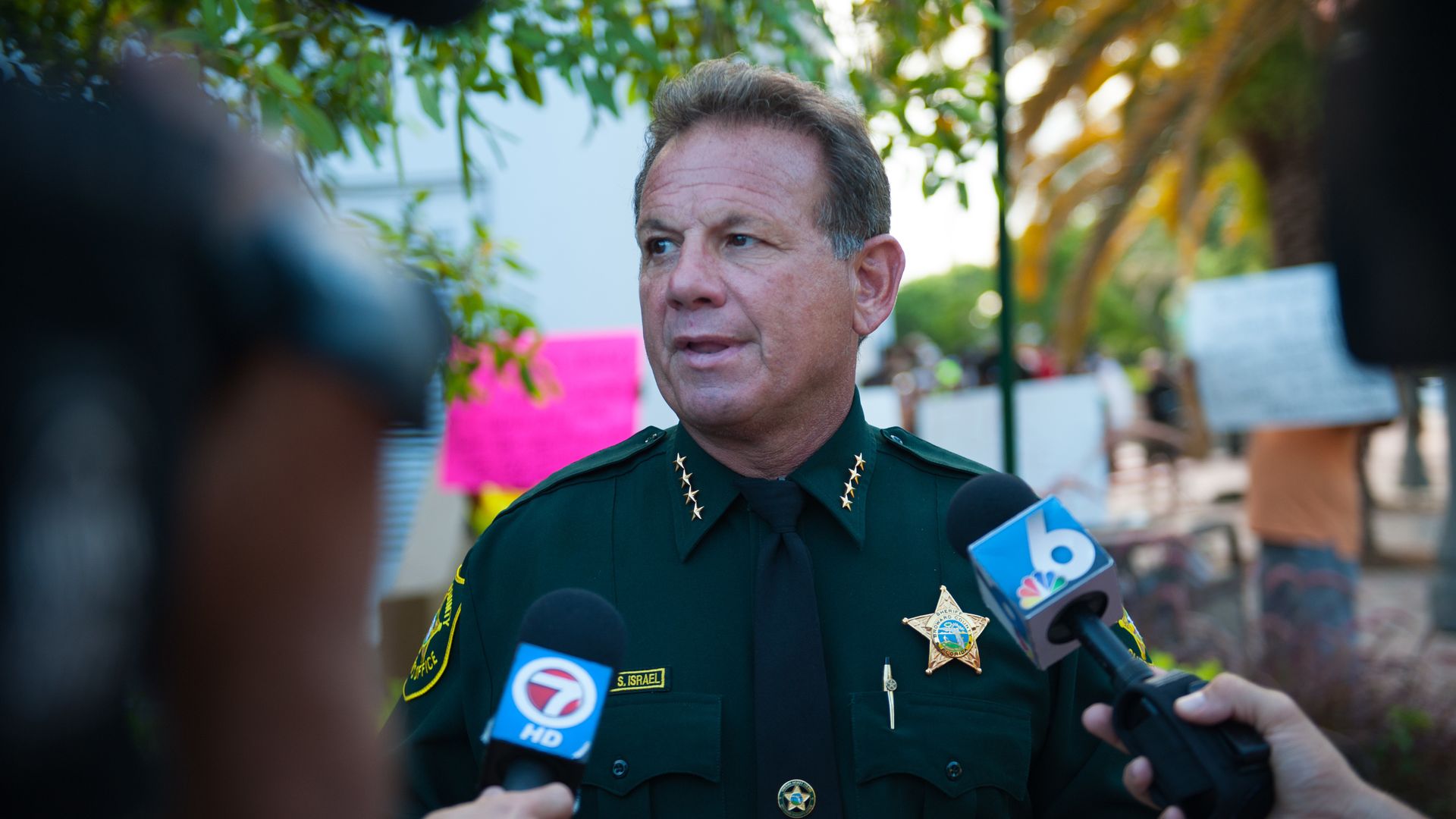 Florida's highest court ruled Tuesday in support of Gov. Ron DeSantis' (R) decision earlier this year to suspend embattled Broward County Sheriff Scott Israel amid deepening anger over police response to last year's Parkland school shooting.
Details: The court said DeSantis had constitutional authority to suspend Israel, a Democrat. Israel sought to get back his job before the 2020 election after being rebuked over his "repeated incompetence and neglect of duty," referring to the shooting at Marjory Stoneman Douglas High School. Without Senate intervention, the former sheriff is reliant on Broward County voters — who elected him in 2012 and again in 2016 — to get his job back.
Go deeper