Attorney General Barr to testify before Congress on May 1 and 2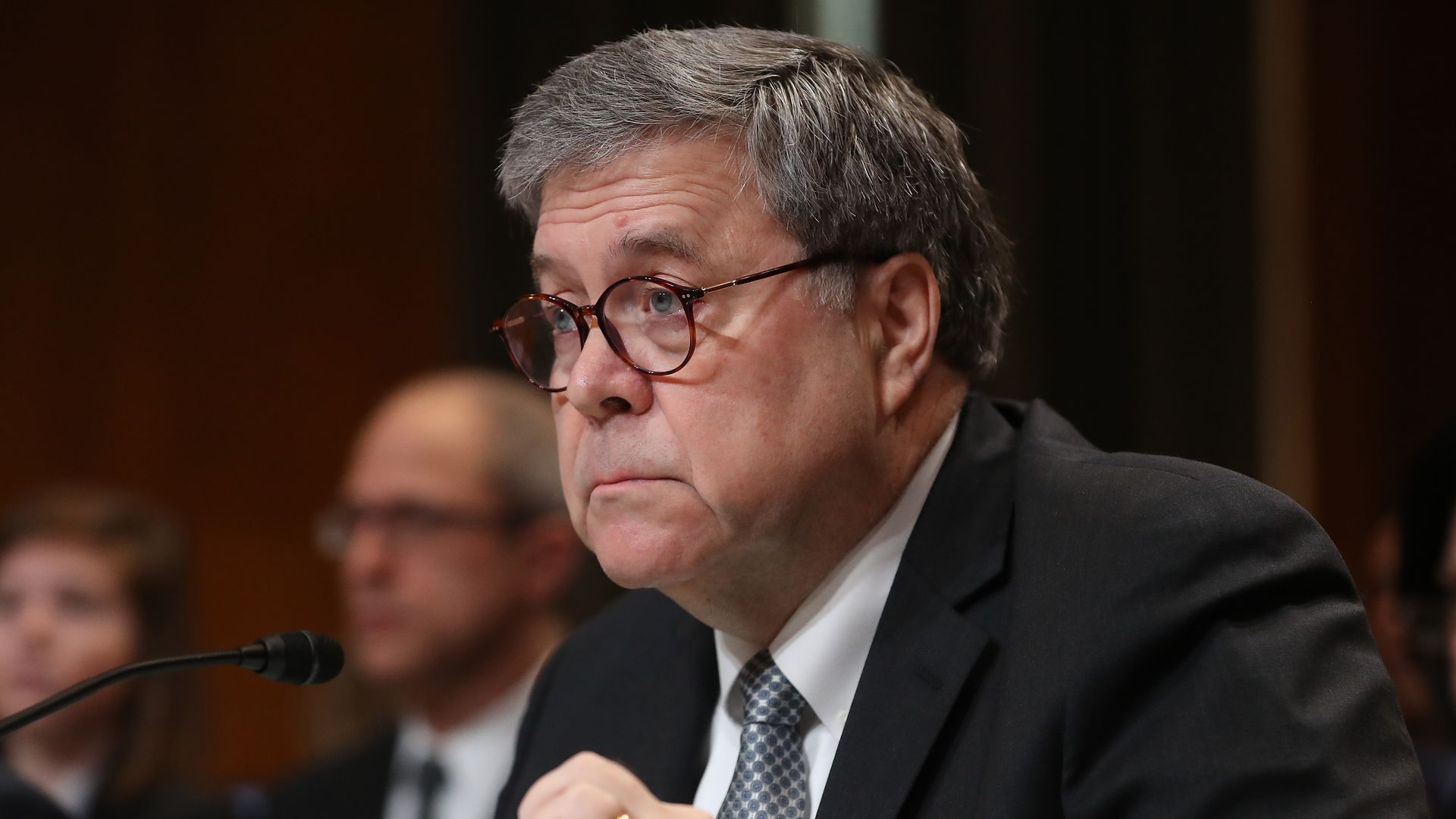 Attorney General Bill Barr will appear before the Senate Judiciary Committee on May 1 and House Judiciary Committee on May 2 to testify about special counsel Robert Mueller's investigation into Russian interference in the 2016 election, both panels have confirmed.
Why it matters: Democrats have accused Barr, the nation's top law enforcement official, of playing defense for President Trump by spinning Mueller's conclusions in a favorable light 3 weeks before the public was able to view a redacted version of the special counsel's report. Barr also made the controversial decision of clearing Trump of obstruction of justice, despite Mueller explicitly deciding not to.
Democrats have argued that it was not Barr's decision to make, and that Mueller — who acknowledged in his report that he could not indict a sitting president — was outlining a roadmap for Congress to impeach Trump by carefully documenting 10 episodes of potential obstruction.
Watch to watch: The House Judiciary Committee has formally requested that Mueller himself testify before May 23, after Democrats voiced concern that Barr has not an impartial narrator for the investigation. Mueller has not shown any indication of whether he plans to do so.
Go deeper:
Go deeper