Most Americans want to legalize marijuana, but hate the smell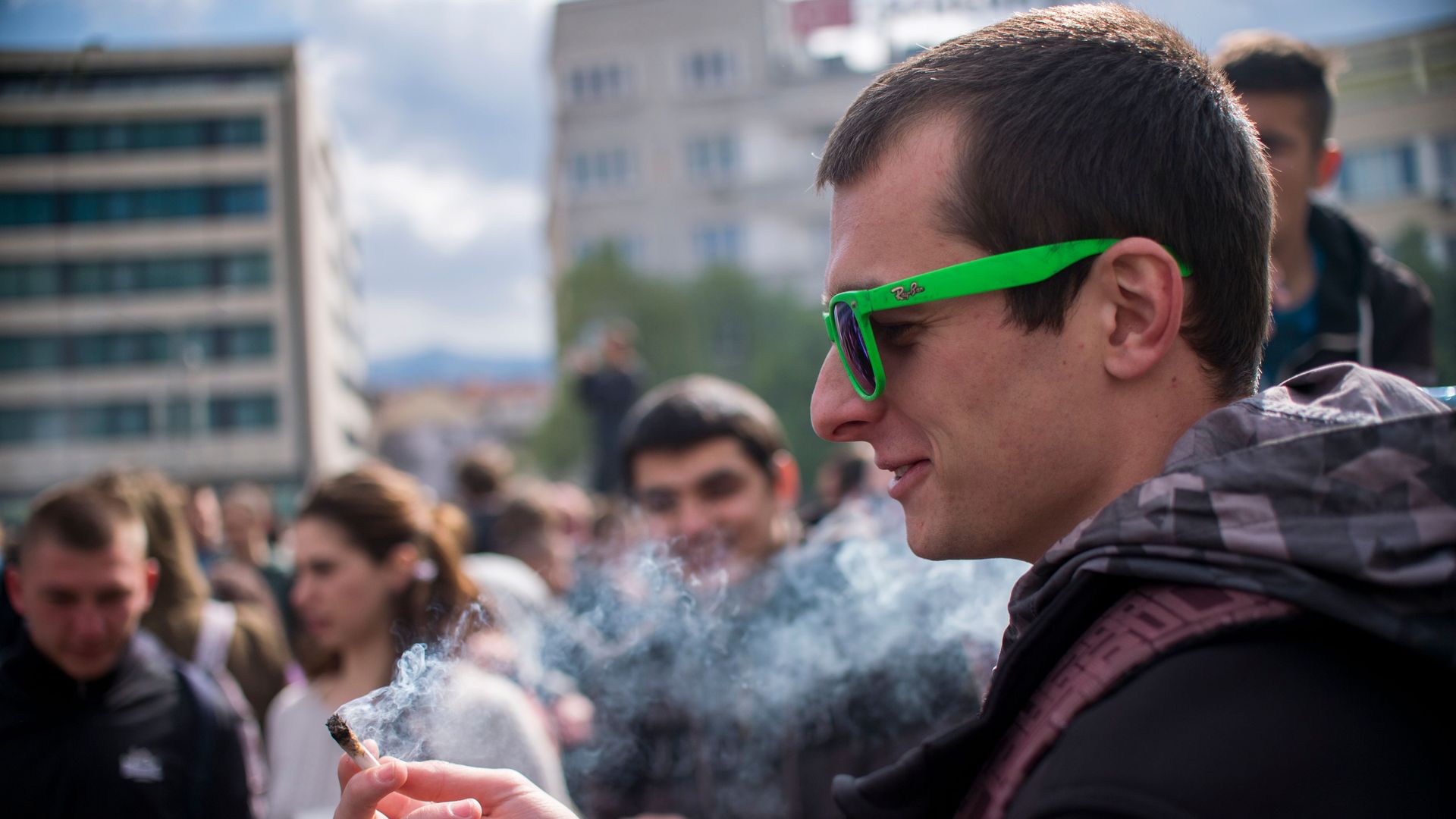 A new survey indicates that more than 80% of Americans are reportedly in favor of legalizing marijuana for medical or recreational purposes, but more than half of those surveyed dislike marijuana's odor in public settings.
By the numbers: Per the study results from PSB Research, Civilized, Burson Cohn & Wolfe and Buzzfeed News, nearly one-quarter of Americans claim to "hate" the stench, with public consumption on the rise in the 10 states that have legalized the drug.
23% of Americans surveyed described the trace of marijuana in public as a "major problem," while 28% said it was a minor problem.
23% of Americans said: "I hate when I smell cannabis in public."
41% said they neither notice, nor care.
21% said it was not a problem.
Among current cannabis consumers in the U.S., one-third said having to smell the substance in public is an issue, and 10% called it a major problem.
Go deeper: 4/20 sells high: Corporate America embraces marijuana's big day
Go deeper