FBI says militia leader claimed his group was training to kill Obama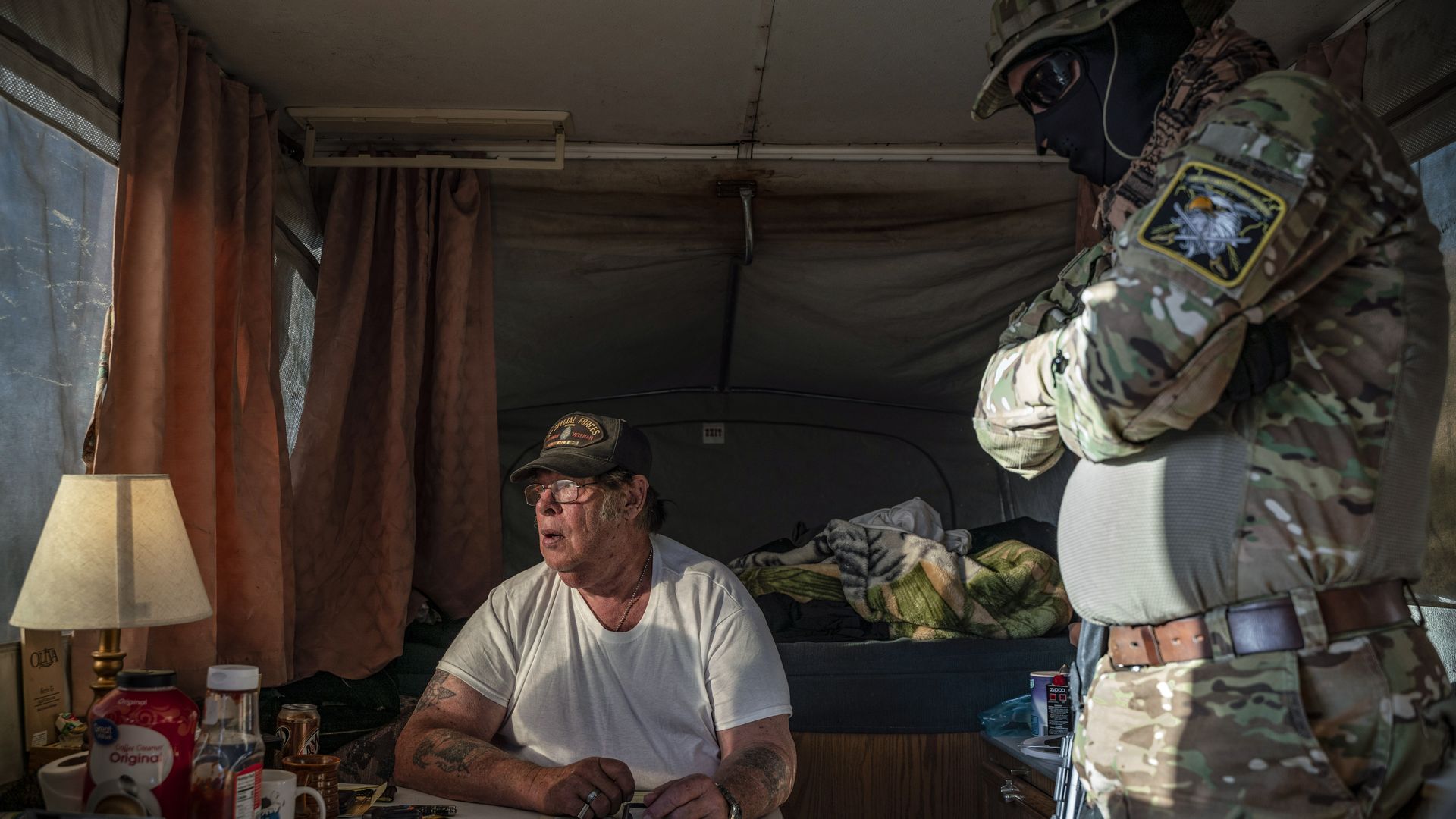 The leader of a militia group in New Mexico that's been stopping migrants at the U.S.-Mexico border claimed his group was "training to assassinate George Soros, Hillary Clinton, and Barack Obama," an FBI affidavit alleges.
Details: United Constitutional Patriots leader Larry Mitchell Hopkins, 69, of Flora Vista, New Mexico, appeared in federal court in Las Cruces, New Mexico, Monday after being arrested Saturday for being a felon in possession of firearms and ammunition. The FBI affidavit forms part of the complaint against him.
The other side: Defense attorney Kelly O'Connell said Hopkins would plead not guilty to the firearms charge, per Reuters. Kelly told The New York Times the assassination claims were not true.
What's next? Hopkins, who also goes by the aliases Johnny Horton Jr. and "Striker," remains in custody pending a preliminary hearing and a detention hearing, scheduled for next Monday.
Go deeper