The job of the future is editor in chief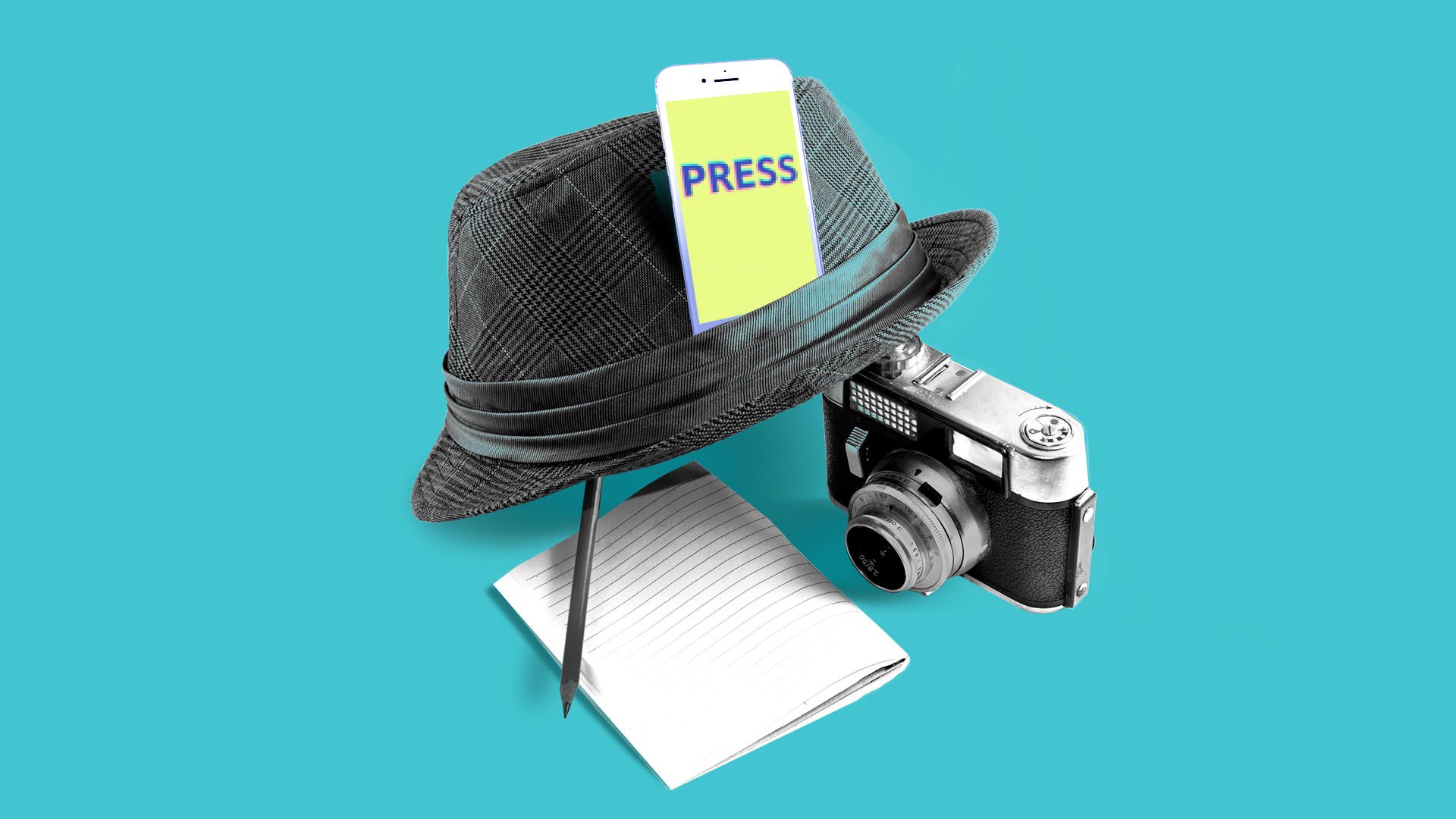 When your smartphone can access any song, movie or book ever created, and you can use it to do anything from ordering food to finding dates to getting rides, companies are realizing they need a new weapon in the war for attention: an editor in chief.
The big picture: Because it's never been harder for companies to reach distracted consumers, more and more firms are hiring editors and content creators to build everything from podcasts to news websites to print magazines to grab your interest.
As my colleague, Axios media trends reporter Sara Fischer, wrote 18 months ago(!): " In the smartphone-dominated world — where any media company can access almost anyone at anytime — the fight is shifting to dominating a person's attention."
So there's a growing need for the type of people who can steer teams to tell stories and deliver information in a way that gets potential customers to take heed.
Driving the news:
Airbnb this year started a print magazine — it's free for hosts or $18/year for everyone else.
Bumble, a dating app, launched a lifestyle magazine.
Netflix is publishing a free magazine "to promote its programs and stars ahead of this year's Emmys," Bloomberg reports.
BlackRock, the giant money manager, recently hired a global head of content.
Robinhood, a millennial-based financial services company, last month bought MarketSnacks, a financial newsletter and podcast company.
Stripe, a payments company, published a book last year.
Goldman Sachs has a talk show.
Blue Apron, Slack, Away, Shopify and Casper have created their own podcasts.
Verizon is hiring an "Editor in Chief-Social" to oversee an editorial team tasked with "high frequency coverage" of Verizon activities.
By the numbers: The proportion of people on LinkedIn who report they work in content/editor roles at non-media companies has grown by 32% in the past decade, according to LinkedIn data. The biggest increases were at "consumer," "high tech" and "corporate" firms, like marketers and consultancies.
Yes, but: Sara insists that I note much of this content creation is not typical news or journalism; many of these editor jobs are more accurately described as "head of content" roles.
Our thought bubble from Axios Chief Financial Correspondent Felix Salmon: "Basically the adjacency model is a gruesomely inefficient way for companies to communicate. It's, like, here's something you do know that you want to read, let's put it next to something you don't particularly want to read, and maybe you might read that anyway."
"Much better to create something that people do want to read directly, and give them that. You know how every company is a technology company? Well maybe on some level every company is a media company, too. There's no point felling trees in forests if nobody hears them."
Editor-in-chief's note: The writer of this piece, about how editor in chief is the job of the future, is the editor in chief of Axios. He is aware of how preposterous this might look. 🙄
Go deeper