Newsom joined in fight to lower Big Pharma drug prices by LA County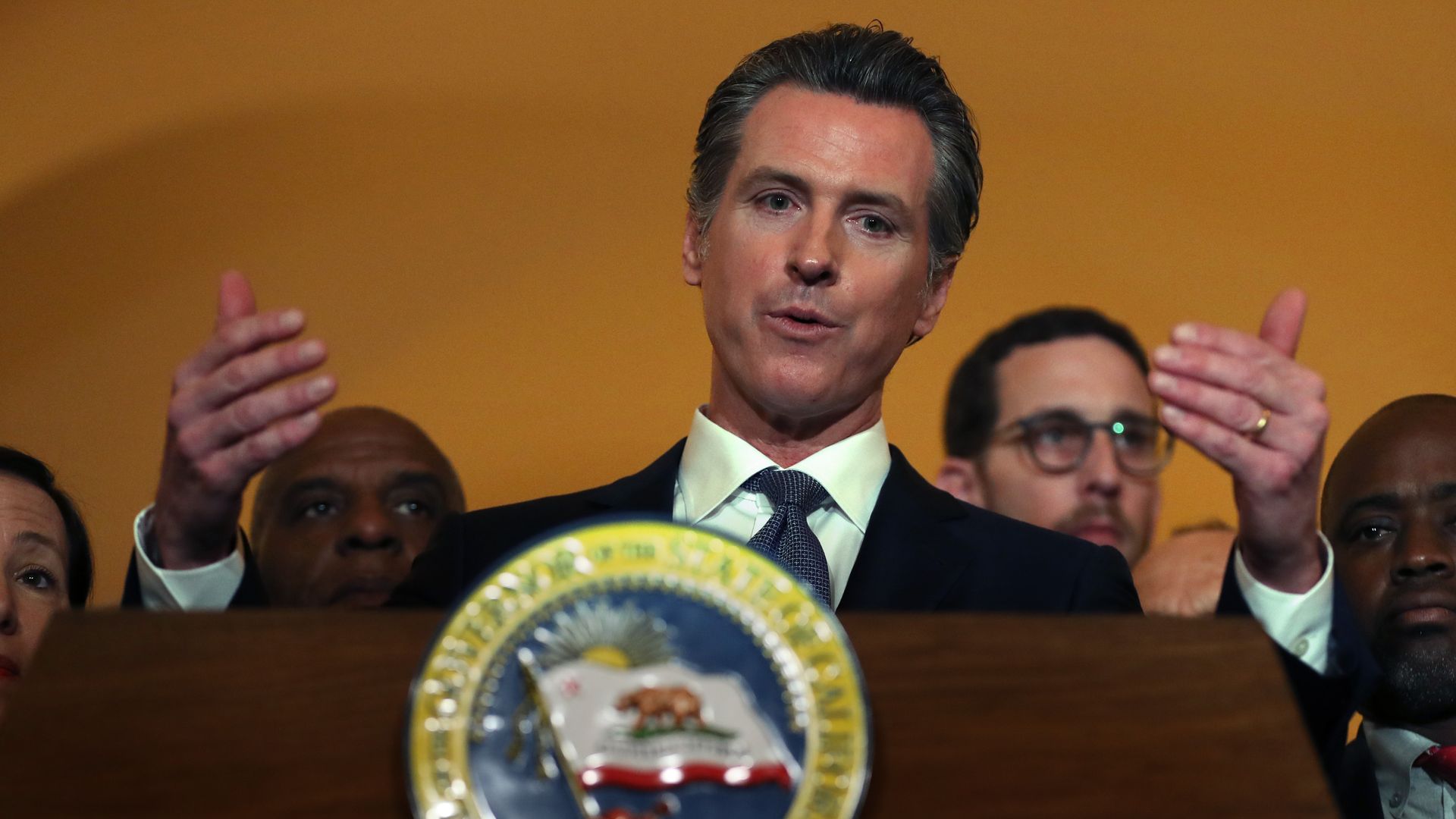 California Gov. Gavin Newsom (D) marked his 100th day in office Wednesday with the announcement that Los Angeles County has joined the state's effort to negotiate lower prescription drug prices with pharmaceutical companies.
Why it matters: Newsom signed an executive order when he took office directing state officials to establish a program that would "ultimately be the nation's largest single-purchaser system for prescription drugs." Los Angeles County is the first outside participant of his initiative, the San Francisco Chronicle reports.
Go deeper