Democrats furious at Attorney General Barr for Mueller report rollout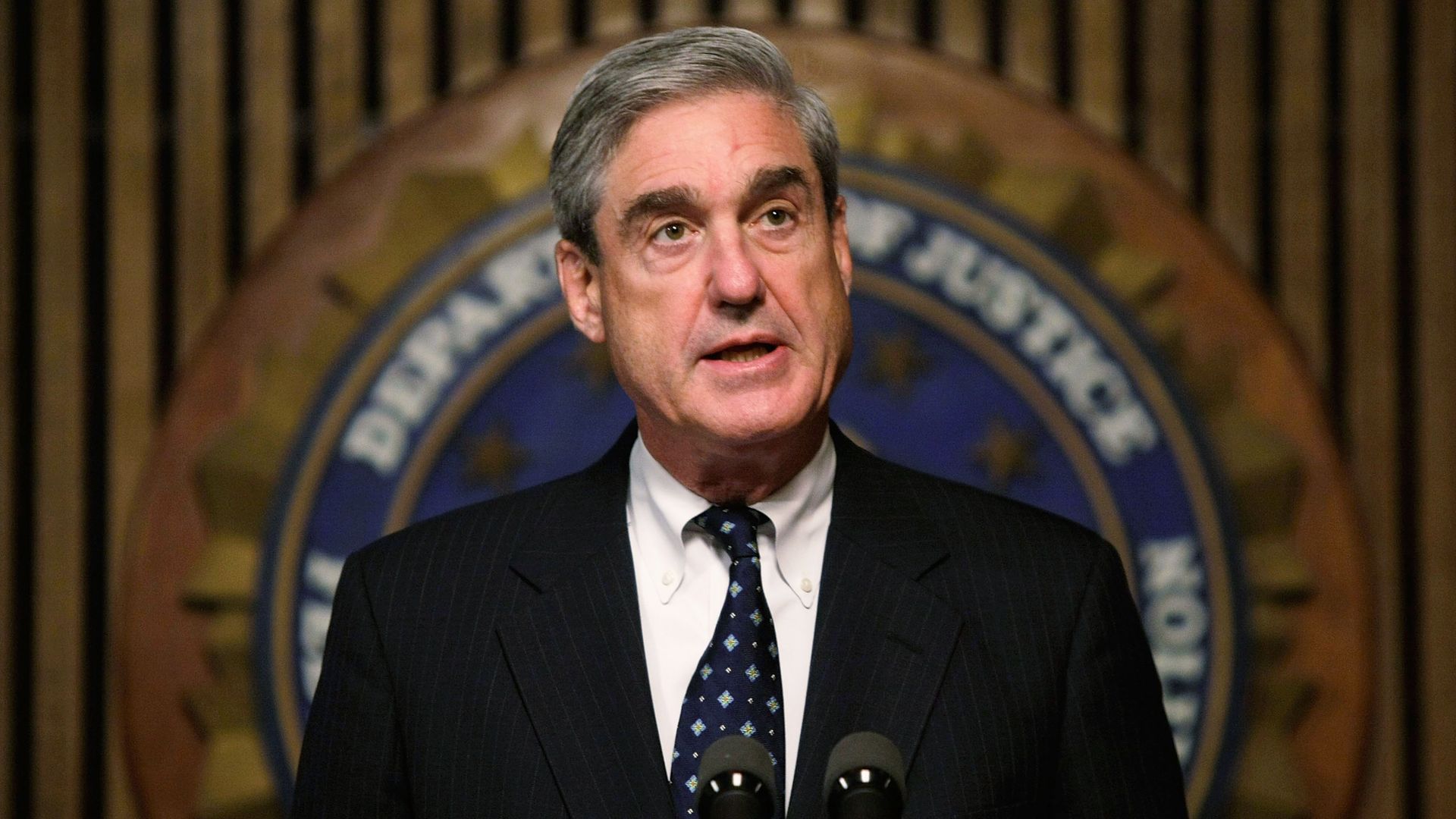 Attorney General William Barr and Deputy Attorney General Rod Rosenstein will hold a press conference on Thursday at 9:30 am ET to discuss the release of a redacted version of special counsel Robert Mueller's report.
Why it matters: Congress will receive the report around 11 am or 12 pm and release it to the public shortly after, according to House Judiciary Chairman Jerry Nadler. Nearly 2 years after the special counsel was appointed, the public will get its most in-depth glimpse yet into what Mueller found in his investigation into the Trump campaign's ties to Russian interference in the 2016 election.
What they're saying: Nadler and several other Democrats have expressed frustration over a story from the New York Times that the Justice Department has already briefed the White House on the contents of the report. The fact that Congress will not receive the Mueller report until at least an hour after the press conference has further infuriated them.
Democratic House committee chairs released a joint statement on Wednesday evening demanding Barr cancel Thursday's press conference.
"The Department of Justice announced today that the Attorney General will hold a press conference tomorrow morning before Congress has even seen Special Counsel Muller's report. This press conference, which apparently will not include Special Counsel Mueller, is unnecessary and inappropriate, and appears designed to shape public perceptions of the report before anyone can read it.
"In addition, we understand from press reports that the Department of Justice has had 'numerous conversations with lawyers from the White House about the report, which 'have aided the President's legal team as it prepares a rebuttal to the report.'"
"Attorney General Barr wrote to me on April 1: 'I do not believe it would be in the public's interest for me to attempt to summarize the full report.' I agree. So why is the AG holding a press conference tomorrow morning to go over the Mueller report?"
House Democratic Caucus Chair Hakeem Jeffries: "So-called Attorney General is presiding over a dog and pony show. Here is a thought. Release the Mueller report tomorrow morning and keep your mouth shut. You have ZERO credibility."
Rep. Eric Swalwell: "Newsflash: no one wants to hear from Barr. Show us the full report. You should never have been confirmed and at best should be recused. We don't need a statement from the President's legal team. We want the full

#

MuellerReport"
Chairman of House Intelligence Committee Rep. Adam Schiff: "Just been informed by DOJ that we'll receive Mueller's report only after Barr gives a press conference. Once again, Barr wants to shape the public's perception of the report. This is on top of reports DOJ secretly briefed the White House. This is not justice. Just PR."
House Financial Services Chairwoman Maxine Waters told MSNBC's "All In With Chris Hayes": "This report is gonna be overly redacted, and I don't know if we're going to get anything new or important out of that. ... I hope that Mueller will come before the committee and have a chance to tell his side of what he has done and have the questions given to him by the members of the Judiciary Committee that will help us to get at the truth about this president. ... I've come to conclude that Trump has the Kremlin clan surrounding him... I think it leads to impeachment."
Go deeper