Ecuador's president: Assange tried to use embassy as a center for spying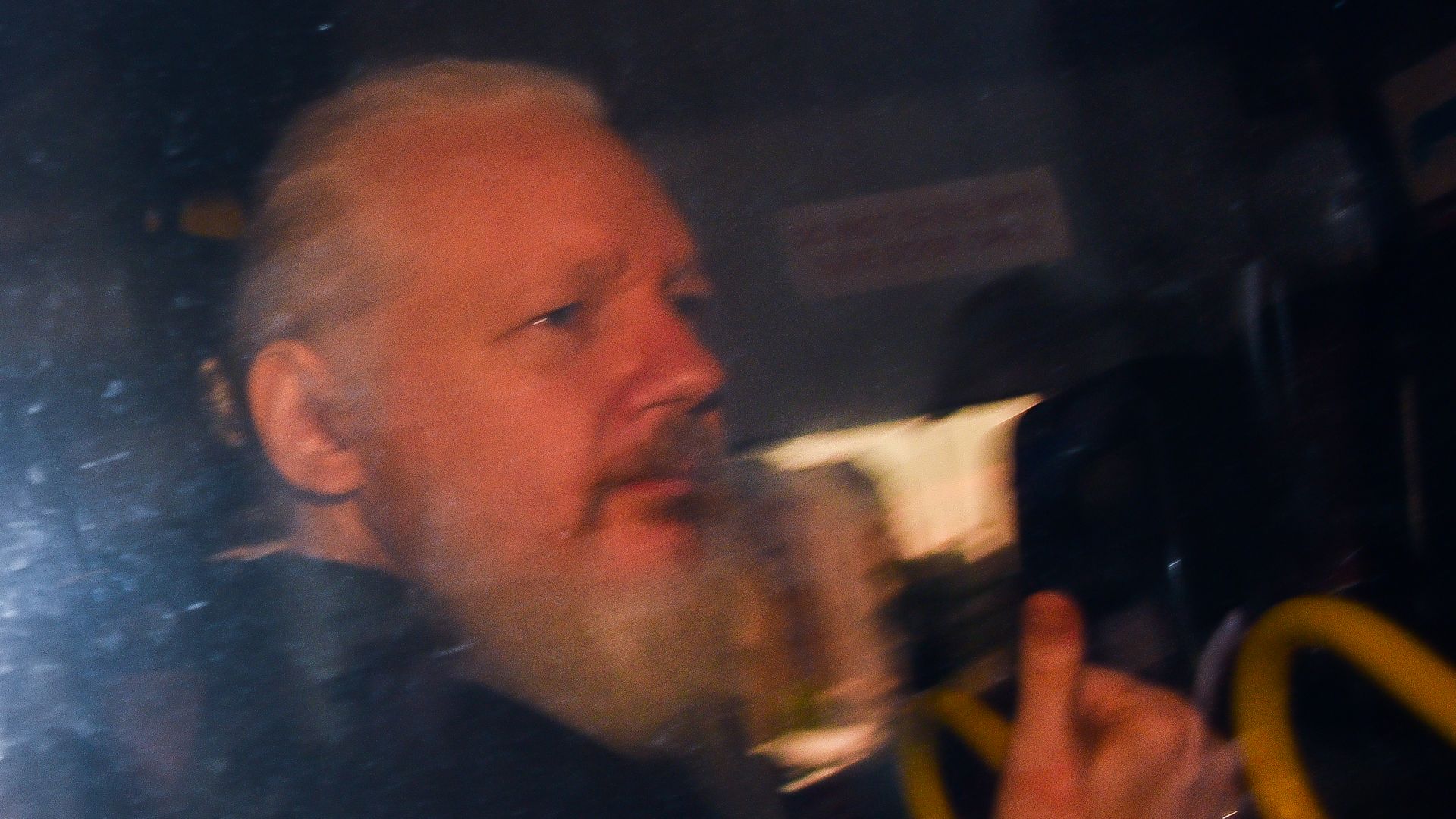 Ecuador revoked Julian Assange's offer of asylum after he tried to use its London embassy that sheltered him to "interfere in processes of other states," the country's President Lenín Moreno told The Guardian on Sunday.
Details: "We can not allow our house, the house that opened its doors, to become a center for spying," he told the paper. "This activity violates asylum conditions." He insisted no other country influenced the decision to revoke Assange's asylum, which enabled his arrest Thursday under a U.S. extradition warrant.
The big picture: The embassy had provided the 47-year-old WikiLeaks founder with shelter since 2012, after he was released on bail in the U.K. over sexual assault allegations in Sweden. Assange claimed he could be extradited to the U.S. to face prosecution for his work with WikiLeaks if he returned to Sweden to face those charges.
What's next? Assange is expected to fight extradition to the U.S., where he faces prosecution for the federal charge of "conspiracy to commit computer intrusion for agreeing to break a password to a classified U.S. government computer." The U.S. alleges Assange conspired with Chelsea Manning in 2010 to crack a password on Defense Department computers.
The other side: Assange's lawyer, Jennifer Robinson, told Sky News that the allegations Ecuador's government had made against her client, including about a lack of hygiene, were "outrageous." "Ecuador has made these allegations to justify the unlawful and extraordinary act of letting police come inside an embassy," she said.
Go deeper