"SNL" skewers Assange, Avenatti and Loughlin in cold open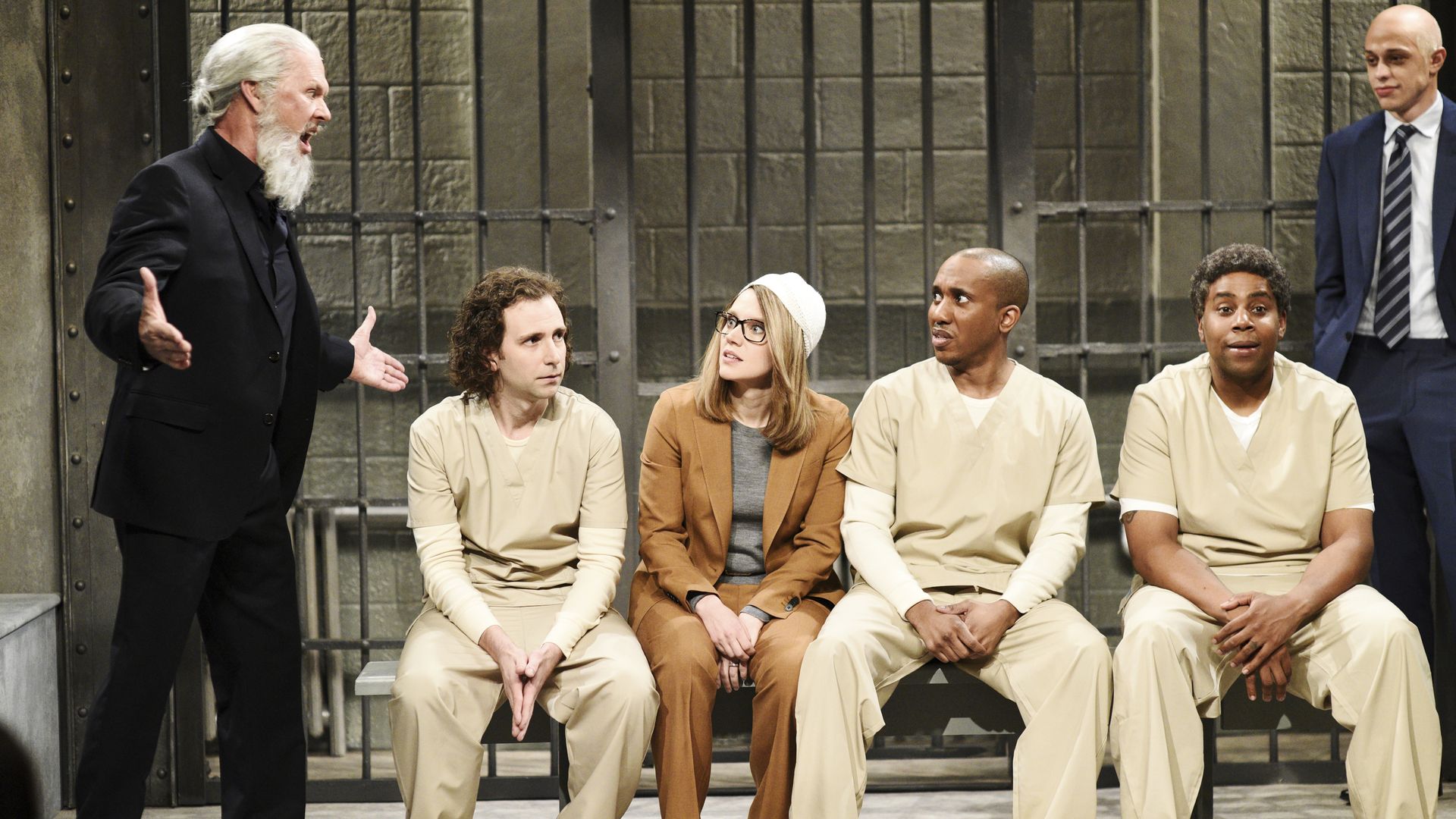 "Saturday Night Live" went behind bars in this week's cold open sketch to skewer Lori Loughlin, WikiLeaks founder Julian Assange, attorney Michael Avenatti and rapper Tekashi 6ix9ine over their legal troubles.
Details: Michael Keaton guest starred as Assange in the spoof of MSNBC reality show "Lockup," declaring himself "the architect of anarchy." "I'm the king of chaos. I'm the scourge of the cleaning staff at the Ecuadorian Embassy," he says. Kate McKinnon's Loughlin describes herself as "loco." "I paid 500 grand to get my daughter in USC. ... And that's not even including the $300 grand I paid in tuition," she says.
Go deeper