Behind the scenes: The White House prepares for Mueller week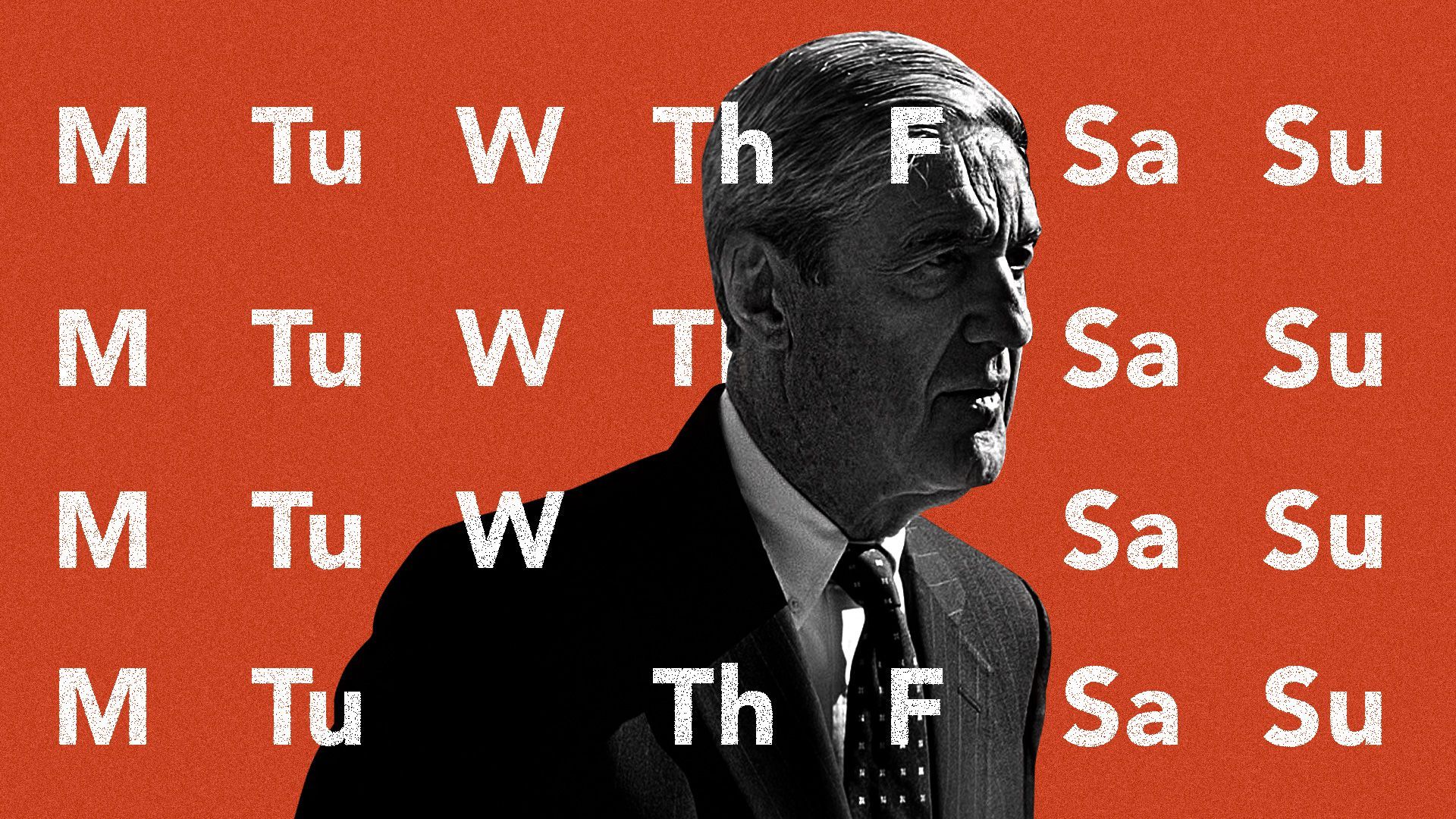 Much of Washington has spent the weekend on pins and needles preparing for this week's release of the Mueller report. But in one particular quarter, people seem quite relaxed.
Behind the scenes: Two of the president's top advisers who will be handling the response to Mueller's report were watching the Masters when I called them about it this weekend. By all accounts, the president himself is also taking a fairly blasé approach. The subject has barely come up, if at all, in recent senior staff meetings, according to two sources with direct knowledge. And in recent calls to aides and allies, Trump has barely mentioned it.
Rudy Giuliani, the president's lawyer, told me Trump hasn't seen the report. And senior White House aides have scant details about it, telling me they could only guess when exactly it will come out and how much of it will be redacted. Most expect Attorney General Bill Barr to release the report mid-week.
"You're looking at it and determining what is the political optic of it; it's not a legal optic here, it's political," one of the president's advisers told me. "Until we see the report, it's very hard to speculate about what we'll be dealing with mid-week."
Another lawyer who has dealt with Mueller's team said, "My guess is, it's probably going to be, when it's put all together by Mueller's team, it's going to look more like obstruction to the casual eye than it might be legally."
"I'm also very interested to find out what it is that Mueller said about why he was not going to draw a conclusion" about obstruction, the lawyer said.
What's next: The president's outside legal team will not read the report alongside his White House lawyers. Rather, the two groups of attorneys plan to go through it separately. A senior Trump adviser said the two groups will write separate responses — with the outside response likely more aggressive than the White House's institutional response.
Giuliani told the Wall Street Journal that Trump's outside lawyers have prepared a counter-report that is currently 140 pages but they're trying to whittle it down to 50 pages. Giuliani told the Journal they expect to focus their defense mostly on the topic of obstruction of justice and will largely ignore collusion.
"If we've gone from two years of roaring 'indict and impeach' to now a more resigned 'embarrass and harass' the president ... then no wonder many Americans demand answers as to how this all started and who was involved," Kellyanne Conway told me, foreshadowing what we are likely to hear from Trump's top aides this week.
Another source involved in Trump's response told me they haven't decided what they will release in response to the Mueller report. "We have multiple documents," the source said. "No decision on release until we know what we are responding to. May not release anything."
Go deeper