Expect to see a lot more M&A in the cannabis industry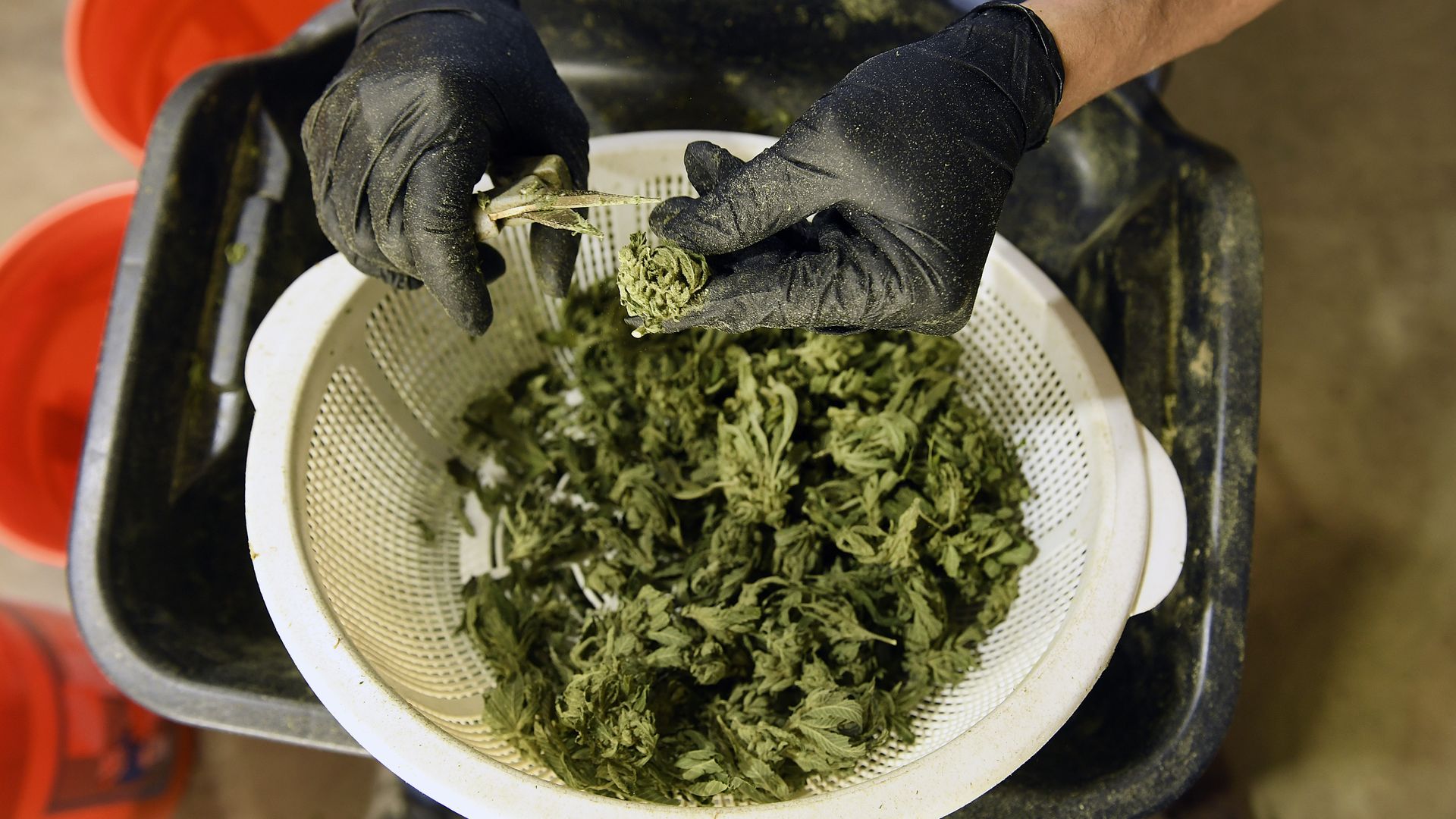 The cannabis market is quickly maturing, and as it gets legal footing nationally in Canada, many of the bigger players are starting to take bigger chunks of the market through mergers and acquisitions.
"The cannabis market is ripe for significant consolidation, and the pickup we have experienced recently is likely only the beginning."
— Cannabis industry investor and analyst Alan Brochstein
writes in Fortune
.
Details: Consumer spending on legal cannabis is expected to rise to $16.9 billion this year after reaching an estimated $12.2 billion in 2018, according to a report from industry proponents Arcview Market Research and BDS Analytics.
The market saw large tie-ups last year with Constellation Brands' $4 billion investment in Canopy Growth and Altria's $1.8 billion buy-in of a 45% stake in Cronos.
Last week, Cresco Labs announced it would acquire CannaRoyalty, "the largest acquisition of a public company operating in the American cannabis industry to date," Brochstein wrote.
"We should expect to see more transactions. ... The reasons they are consolidating is to gain scale in their operations as well as to lower their cost of capital. Additionally, the expanded presence helps them to extend and leverage their branding."
"While many of these companies will likely fade away over time as they are unable to compete and ultimately to justify their valuations, it is likely that we will see continued consolidation."
Watch this space: The most recent U.S. Farm Bill also is driving much of the industry's growth as American companies can now sell and market hemp products.
Go deeper